Asking a writer what he thinks about criticism is like asking a lamppost what it feels about dogs.

John Osborne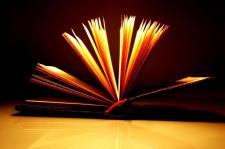 Your agent or publisher submissions can make or break your chances of attracting a deal. These days most books are sold on the strength of a book proposal and the first two or three chapters of the book.
Writing a book proposal is an act of marketing not a work of literature, and if you don't get it right you may miss your chance.
Few agents or publishers have the time to read through the deluge of manuscripts they receive every day, so it is vital to capture their attention quickly and give them a clear idea of what they are buying.
Our editors know just how hard this is and have all produced great book proposals to get their own work into print, so let them use their expertise and experience to help you.
Please note our new telephone number: 01865 238066.
Please see our Fees page for rates.