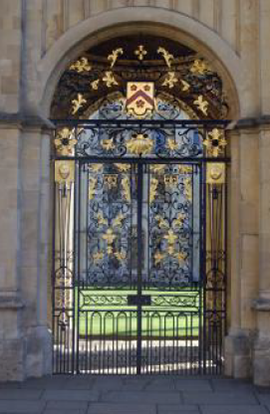 The Oxford Editors is a leading international literary consultancy, based in Oxford, dedicated to helping all writers. If you write, we can help.

We provide the expert help and advice you need to write your novel, screenplay, thesis or article, and many of our authors have gone on to great success. We also work with top publishers worldwide and have a large network of literary agents to whom we regularly recommend our clients. Our clients include first-time authors, professors at top universities, politicians, and established authors, playwrights and poets who want a second opinion from a professional.
We cover fiction, non-fiction, business and academic writing and can provide a wide range of editorial and assessment services to writers no matter what genre.

The Oxford Editors offers manuscript assessment for fiction, non-fiction and academic books, as well as editorial assessment of screenplays, plays and poetry. However, there is a lot more; we also provide re-writing, copy editing, proofreading, ghost writing, on-line writing courses and one-to-one mentoring.
Published authors
Our editors are published authors, successful screenwriters, ghost writers, copy editors and proofreaders, and they will pass on years of writing and publishing experience to help you make the best of your writing.
The Oxford Editors works with new and established authors. Each writer is important to us, from the young boy who wants a mentor to help write his first book to established authors who want a second critical eye run over their work before their publisher gets hold of it.

We also have a strong academic department and we have worked with academics throughout the world. Many of our academic authors write for  leading university publishers and have been published in some of the most influential journals in their field.

We also take on a very limited number of authors to act as their literary agent.
 Don't miss out on our Chritsmas 2021 discounts. Give us a call and we will give you a great holiday price.

I found the Oxford Editors efficient, helpful and friendly. I needed my 64,000 word manuscript assessed fairly quickly and received a helpful written reply and annotated manuscript three days after emailing it. The suggestions were spot on and very supportive; having incorporated them into my book my editor and publisher here in Australia were delighted with the changes. I have been singing the praises of the Oxford Editors ever since and am looking forward to working with them again.




Gilbert Mane, Sydney, Australia.