---

A professional writer is an amateur who didn't quit.

RICHARD BACH
---
The Editors
---
Brenda Stones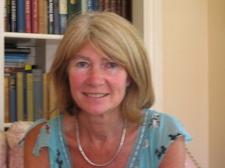 Brenda Stones has worked in publishing for more than 30 years – starting as a graduate trainee at Cambridge University Press and finishing as publishing director at Oxford University Press, with stints at Macmillan, Longman, Letts, Hodder and Walker Books along the way. She has particular expertise in education, publishing for every subject area and every age-group, from pre-school to further education. She has been the author of educational series for WHSmith, HarperCollins, Badger Publishing and Franklin Watts.
Brenda lectures for the Publishing Training Centre, Oxford Brookes, and the MA in Publishing Studies at City University. She runs her own small poetry press, called Pisces Press, and organises the literary events programme for her local library. Brenda also has extensive contacts in every sector of publishing.
---
Chris Schüler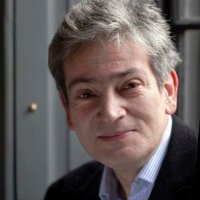 Chris Schüler read English at Pembroke College, Oxford, and has more than 30 years experience as a writer, journalist and editor specialising in literature, travel and the arts. His books include Writers, Lovers, Soldiers, Spies: A History of the Authors' Club of London, 1891–2016 (Authors' Club 2016), and three histories of cartography, illustrated from the collections of the Royal Geographical Society.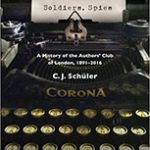 He is also the co-author of the transatlantic bestseller The Traveler's Atlas.
His articles have appeared in The Independent, The Independent on Sunday, The Financial Times, The Tablet, Slightly Foxed, The New Statesman and other publications.
He has served on the editorial staff of The Independent, the Rough Guides and the Folio Society. As a freelance, he has edited many travel guides and other illustrated non-fiction. Chris holds diplomas in Field Archaeology (Birkbeck College) and German (the Open University), and is a Fellow of the Royal Geographical Society and the Royal Numismatic Society. For the past four years he has served on the reading panel for the Authors' Club Best First Novel Award, and in 2008 he was elected chairman of the Authors' Club.
Chris's  book,  Along the Amber Route: St Petersburg to Venice, an epic travelogue through Eastern and Central Europe, was hailed as 'timely and powerful' by the Financial Times on its publication in February 2020. His latest book, The Wood That Built London, a history of the woodland that once covered much of South London, draws on historic documents, maps and environmental evidence, to chart the fortunes of the North Wood that once covered much of what is now South London: its ecology, its ownership, its management, its gradual encroachment by the metropolis, and the battles fought by local people, alongside the London Wildlife Trust, to save what remained.
---
Cherry Mosteshar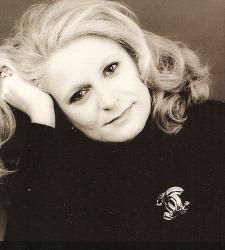 Cherry Mosteshar is an award-winning writer and editor working on academic, non-fiction and fiction manuscripts. She regularly works with fiction and children's writers as well as senior academics and doctoral students. She has edited  books and papers for academics throughout the world, and for many publishers including Oxford University Press, Harvard University Press and Yale University Press.
Cherry has guided many writers to publishing success. She is an author, ghost writer and an international journalist. After the publication of her book, Unveiled: Love and Death Among the Ayatollahs, Iran's supreme leader Ayatollah Khamenei condemned her as 'a notorious man-hater' for the book's strong attack on the violation of women's rights in Iran. Cherry also works with writers as a mentor and she has guided authors of fiction, non fiction and academic works.
While still a student, Cherry's first job was with Oxford University Press and then with The Oxford English Dictionary. She worked for many years at The Observer, The Financial Times, The Independent and The Guardian and has been a regular contributor to The Economist. She has also written for The Washington Post, The New York Times, The South China Morning Post and many other newspapers and magazines worldwide. She has appeared on the BBC – including Radio 4's Today programme and on Newsnight – CNN and numerous other local and international TV and radio stations. Based in Oxford, Cherry has worked in Hong Kong and Iran and has written on the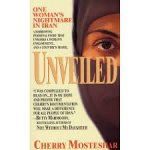 Middle East, Islam, UK and international politics, the arts, general science, the social sciences and South-East Asia. She was one of a handful of female football journalists in the 1980s.
Cherry has edited several major academic studies, and has edited books by professors at Oxford and Harvard – among others. As well as writing fiction for adults and children, she has written several screenplays.  Cherry is planning a new, popular science book and is also finishing her first thriller.
---
Dr Sharon Zink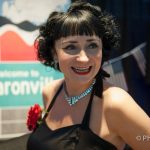 Sharon is a former English Literature academic, having studied at London and Cambridge, who has over fifteen years of experience of editing and creative writing teaching and mentoring. Her first novel, Welcome to Sharonville (Unthank Books,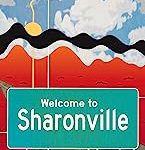 2014), was longlisted for The Guardian First Book Award. She has won numerous awards, such as being named as Young Poet of the Year and Writers Inc. Writer of the Year, as well as being shortlisted three times for The New Writer Short Story Award and for The Raymond Carver Prize.
She is very proud that many of her clients have gone on to get agents and deals, including bestselling authors, Amanda Prowse and Kathryn Hughes, as well as the twice Macmillan-published, Mark Gartside, and Kate Glanville, whose books are with Accent and Penguin US.
In more recent years, she helped Helen Fisher's novel become the lead title for Simon and Schuster in 2020.
---
Dr Chris Neilan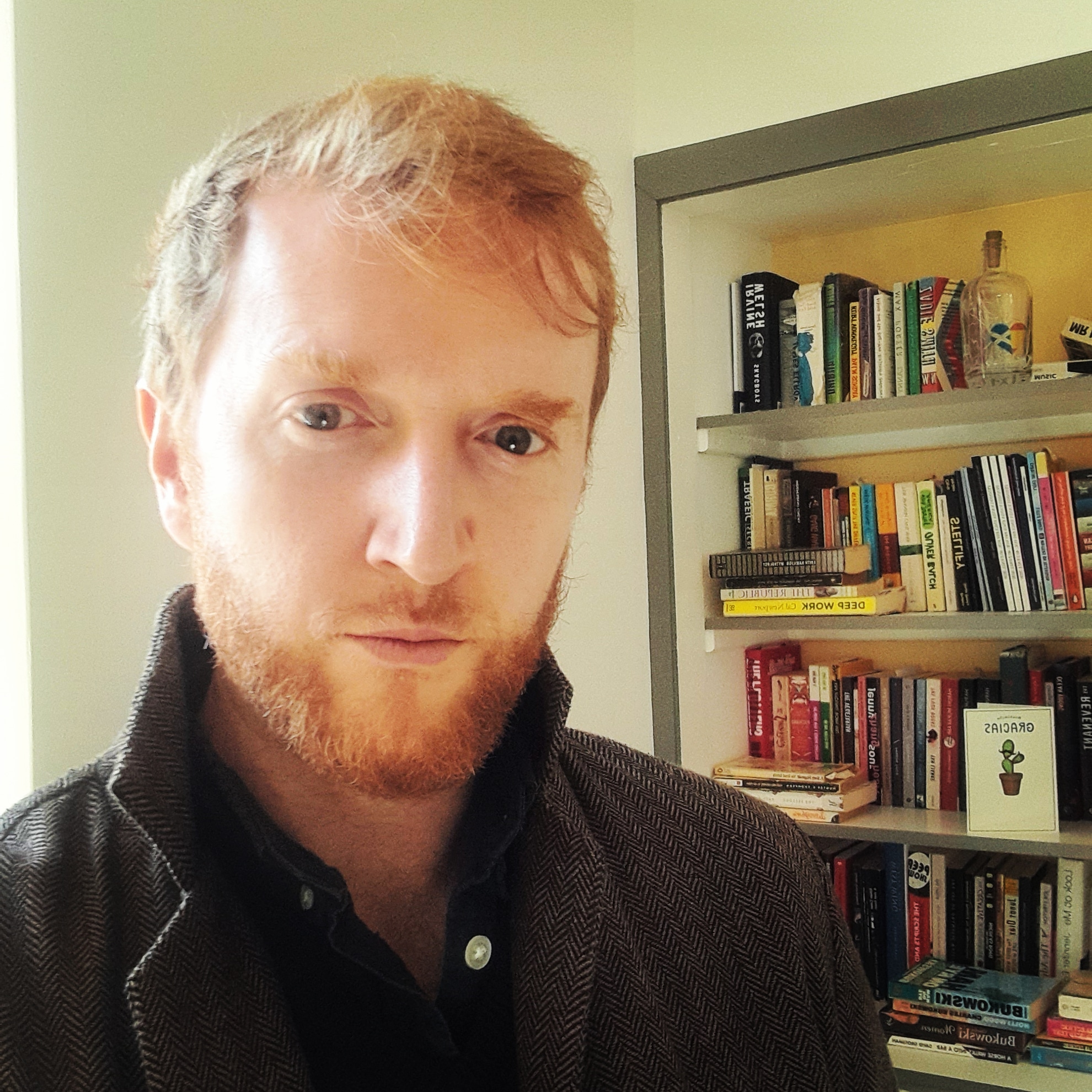 Chris is an award-winning author, screenwriter and filmmaker with a PhD in creative writing from Manchester Metropolitan University focused on unconventional narrative structures.  He is a Lecturer in Screenwriting & Development at Edinburgh Napier University.  He was shortlisted for the 2016 Sundance Screenwriters Lab and the 2021 Sundance Development Track, and his films have played at 16 international film festivals and won several awards.  He was awarded 2nd place for Short Fiction in the 2017 Bridport Prize, shortlisted for the 2020 Aurora Prize and the 2021 Bridport Prize, and nominated for the 2021 Pushcart Prize, the 2021 Shirley Jackson Awards and the 2021 & 2022 Best Small Fictions anthology.  His hybrid novel, Stellify, was published by Broken Sleep Books in Jan 2022. 
 His production company, Gor Gai Films, specializes in humanitarian documentaries. Past films have focused on issues affecting ethnic minorities and refugees in Burma and Thailand, including the 25min documentary Welcome to Thoo Mweh Khee which screened at the 2021 Manchester International Film Festival and won Best Documentary at the 2021 Demetera International Film Festival in Paris, amongst other festival selections and awards, and was picked up for international distribution by Journeyman Pictures.  He is currently at work on feature projects, both documentary and narrative, in the UK and US.  He has forthcoming academic writing in the Journal of Screenwriting and The Bloomsbury Handbook of International Screenwriting Theory, and is developing his own screenwriting handbook for Bloomsbury based on his PhD thesis. He has presented on screenwriting at international conferences in the UK, Oslo and Vienna. He created and co-hosts the podcast Two Minute Stories with poet-novelist Helen Mort and poet Mark Pajak, and is a former writer-in-residence for New Writing North. 
---
Gideon Roberton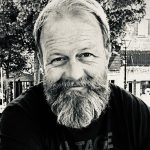 Gideon is an experienced editor, story analyst and a published author. He writes the Drake's War series of WW2 Espionage Thrillers under the pen name Gideon Saint. Drake's War has been selected for The Bernard Cornwell Reading Club and has been an Amazon.co.uk best-seller.
Gideon has a BA (hons) in Contemporary Media Practice (Westminster University), an MA in Creative Writing (Lancaster University), an MFA in Creative Writing (Kingston University), and he studied Screenwriting at UCLA (University of California, Los Angeles).
Before he took up novel-writing, Gideon worked for Twentieth Century Fox, Focus Features, and Universal Pictures International as a story analyst – and so he has a keen eye for what makes a story tick, whether for screen or page. Gideon also ran a department of a trade publishing business in London for a number of years.
Gideon covers a range of genres: contemporary, literary, historical, mystery, crime, thriller, espionage, action, adventure, military/naval fiction, mainstream science fiction or fantasy. He has a great interest in the Second World War, which he writes about.
Having been on all sides of the table, as an author, editor, publisher, screenwriter and story analyst, Gideon is uniquely placed to help you on your journey to becoming a published author or screenwriter. His particular focus in manuscript assessment is finding the heart of the story and bringing it out onto the page so it can take wings and fly!
"This wasn't my first published book, or even my second, but Gideon's review of my third manuscript quickly homed in on critical blind spots: where someone slipped out of character, or when the tone shifted out of thriller mode, or when the dialogue was too 'on the nose'. He also pointed out where the prose shone, and where the protagonist's dark humour hit the mark. Well worth it!" Barry Kirwan
Barry is the author of a number of books including the successful Eden Paradox sci-fi series. Barry has been published with Harper Collins, Bloodhound Books (as JS Kirwan), and independently on Amazon.
---
Lindsay Hawdon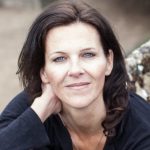 Lindsay is a former Sunday Times and Telegraph travel columnist and an acclaimed literary writer. On leaving school, she spent three years travelling around Europe, Africa and India, hitching rides and sleeping under canvas. She has since travelled to more than one hundred countries. Her travel column An Englishwoman Abroad, ran in the Sunday Telegraph for seven years.
Her column for The Sunday Times, Have Kids Will Travel, followed a year travelling with her two young boys around South East Asia. Their most recent trip, featured in a monthly column for The Independent called The Rainbow Hunters, took them around the world to find the origin of colour and raising money for the charity War Child.
She writes regularly for the LA Times, The Australian, Red Magazine, The Guardian and Conde Nast Traveller, among other publications.
Her first novel Jakob's Colours was published by Hodder and Stoughton. It was shortlisted for The Authors Club First Novel Award and was an Elle Magazine novel of the year. Her short stories have won awards,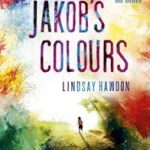 including the Ian St James Award and World Wide Writers, and have been published in several prestigious anthologies.
Lindsay is an Associate Lecturer on Bath Spa University's Creative Writing MA, and also lectures on the Travel and Nature Writing MA. She is also an editor for Curtis Brown helping writers get their work ready for submission to publishers. She has worked across all genres.
Lindsay she loves to read, wild swim, dance in the kitchen and hang out with her two boys (They recently climbed Kilimanjaro together). She splits her time between England, France, and Australia.
Lindsay specialises in: Literary fiction, contemporary fiction, women's fiction, crime and thriller. She also specialises in non-fiction of all kinds, especially travel, adventure, nature and memoir writing.
---
Jessica Sandys-Clarke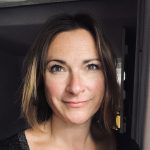 Having left university with a degree in English Literature, Jessica went on to write and perform comedy sketch shows at the London and Edinburgh Fringes for 6 years. This included appearances on CBBC's Stitch Up. During this time, she also taught drama at a London school, writing, and directing numerous plays for the children.
When an opportunity to work in children's TV came up, Jessica began writing scripts for various children's TV shows, including Thomas and Friends, Zingzillas, and Toby's Travelling Circus.
After taking a break to have her two children, Jessica set up as a freelance proofreader, editor, and copy writer for various contacts, both private, and within the entertainment industry. Most recently, she has worked for Paramount+ as a script reader.
Jessica is delighted to take on clients who require support with anything from writing a book or script to a CV.
---
Ed McDonald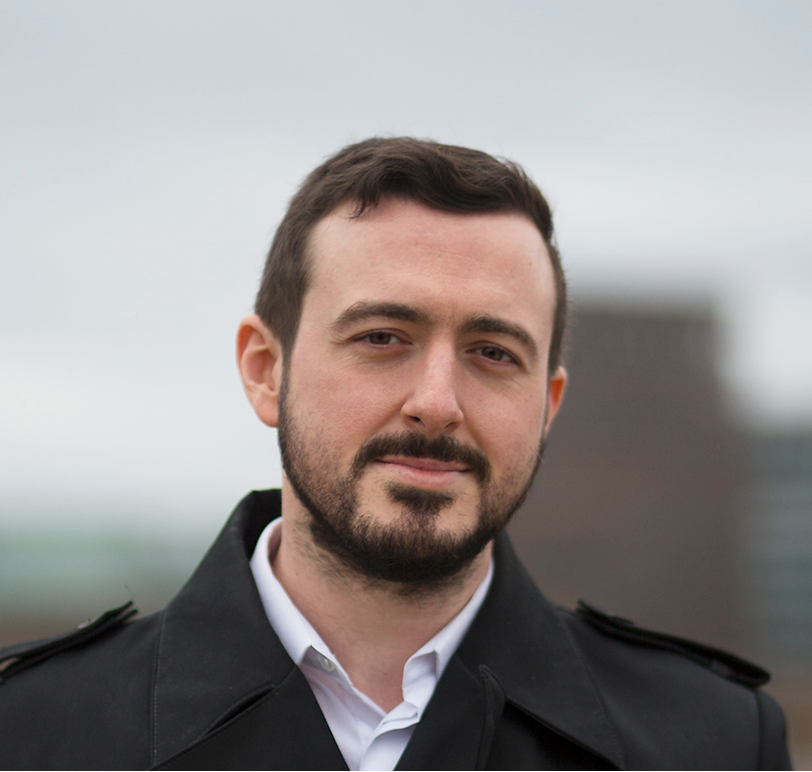 Ed is the author of the Raven's Mark fantasy series (Blackwing, Ravencry, Crowfall) and is currently writing the Redwinter Chronicles series (starting with Daughter Of Redwinter). His novels have been published by leading fantasy publishers (Gollancz, Tor, Ace Roc) on both sides of the Atlantic and his work has been praised by writers such as Robin Hobb and Mark Lawrence.
Ed's interest in the conflicts of the past led him to study for a BA in Ancient History and Archaeology and an MA in Medieval History, and has trained in historical martial arts since 2013, specialising in the German lange messer of Jonnes Lecküchner, as well as longsword and the poleaxe. Based in London, for the last ten years Ed has worked in higher education, most recently at Anglia Ruskin University.
---
Mark Piggott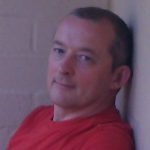 Mark is the award-winning author of several novels – including Fire Horses and Out of Office and a novelette, 10,000 Hours. His writing has been praised by the New Yorker. He has also had dozens of short stories and poems published, most recently in two collections published by Enthusiastic Press.
As a freelance journalist hundreds of Mark's features and comments have been published in the
nationals, including The Telegraph, The Times, The Sunday Times, The Guardian, The Independent, The Spectator and the New Statesman, as well as in the US and Ireland. He has had major feature in The Author. Mark has also been interviewed on Radio 4 and 5 Live; appeared on and researched for TV and is credited on Shed Your Tears and Walk Away, a feature-length documentary.
Mark contributes photo captions, jokes, and articles to Private Eye and in 2019 helped write the script for BAFTA-winning artist Alison Jackson's acclaimed West End show Double Fake.
---
Dr Melanie Golding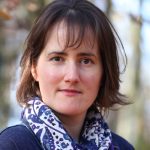 Melanie is an author living in Gloucestershire. Her first novel, Little Darlings, became an e-book bestseller and won the DragonCon award for Best Horror Novel in 2019. Little Darlings has been optioned for screen by Free Range Films, the team behind the adaptation of My Cousin Rachel. Her second novel The Replacement, published in 2021 as The Hidden in the US, was a B&N monthly pick in March 2023. She holds an MA in Creative Writing (with distinction) and a PhD in Creative Writing which examines the use of folklore in contemporary thrillers. She is an Associate Lecturer at Bath Spa University, where she advises MA students. Her next novel, The Sight, is scheduled to be published in September 2023. She is currently working on her fourth published novel, a thriller inspired by folklore from Leicestershire, where she grew up.
---
Linda Spiteri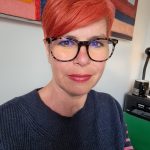 As an undergraduate in Cultural & Media Studies/ Literary Studies, Linda pursued a career in publishing and design, and then decided to provide her editorial services as a freelance proofreader, sub-editor, and indexer. After several years of experience, Linda returned to education and completed a Post-Grad in Curating in Contemporary Art at Manchester Metropolitan University and has used her project management skills to organise various art exhibitions.
Publications include The British Journals of Nutrition, academia for Oxford University Press and Cambridge University Press, Regional Press (Bristol Evening Post/Western Daily Press), fiction and non-fiction for North Staffordshire Press, providing an excellent editorial service. During the last 15 years, Linda has focussed more on project management support within both Financial and Public Sectors and continues to advise and provide editorial services to the many publishers worldwide. Linda has worked as a freelancer since 1996 and has a keen interest in the arts and photography, interior design, and architecture, and taking part in exhibitions when possible. Linda splits her time living in Devon, UK and Alicante, Spain.
---
Christine Crabb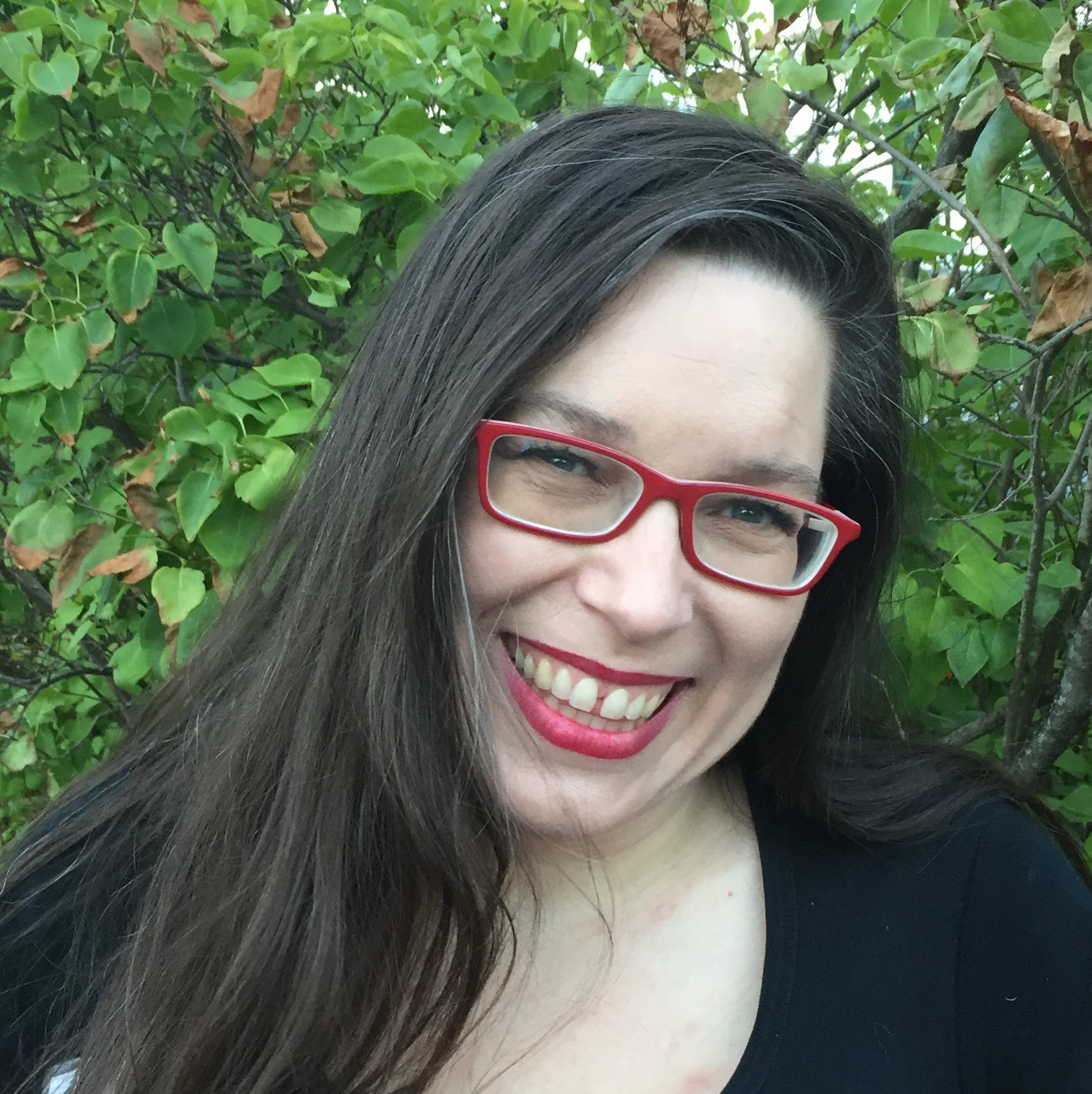 Christine Crabb is a copy editor and proofreader with more than ten years of experience in academic works, computing, mathematics, web-based training, fiction, and tabletop games.
She has copyedited and proofread academic books in the fields of history, literature, and religion published by Cambridge University Press, Cornell University Press, University of Nebraska Press, and Harvard Semitic Monographs. She has also edited web-based training presentations for Fortune 500 companies including Microsoft, Google, and Dell, among others.
Christine's fiction and game editing credits include more than one hundred projects set in the Star Wars, Warhammer, Arkham Horror, Legend of the Five Rings, Genesys, Against the Gods Themselves, and Talisman universes for companies including Fantasy Flight Games, Edge Studio, Modiphius, Cubicle 7, and Pegasus Spiele. She has copyedited nine core rulebooks, including the Origins Award–winning Star Wars: Force and Destiny.
In addition, Christine has copyedited pharmacy and computing textbooks, articles, and white papers, as well as mathematical proofs and word problems for high school and middle school students. She previously worked in arts and event management and museum public relations.
Christine earned her BA in religion at Dartmouth College and completed graduate work in Hebrew Bible and ancient Near Eastern religious history at Harvard Divinity School.
---
Judith Leask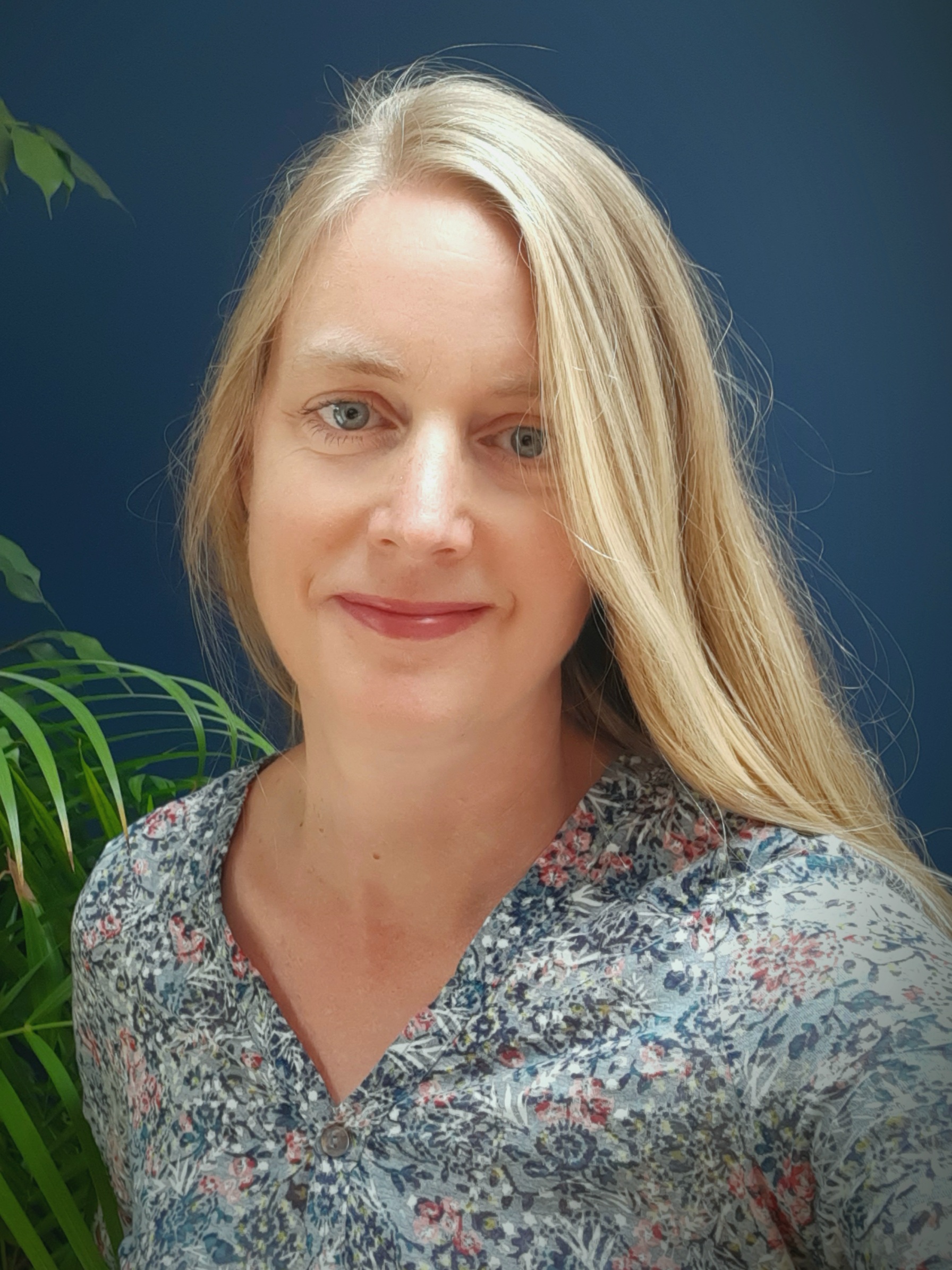 Judith came to freelance editing and writing work following eight years of honing her skills in creative writing, and twenty years' writing and editing experience in the business and public sectors. Now a passionate editor for fiction and narrative non-fiction, she is fully qualified in copyediting and is an Intermediate Member of the Chartered Institute of Editing and Proofreading (CIEP).
Judith believes in a sensitive and light-touch approach to editing that helps an author's own voice to shine. Her approachable style has been developed through her experience in developmental editing, copyediting and proofreading, which has covered a range of genres including historical fiction, literary fiction, magical realism and romance. She is skilled in understanding and communicating the techniques a writer can use to put their ideas and imagery into their readers' minds, as well as ensuring the work is professionally written and well presented.
An author client of Judith's, herself an Advanced Professional Member of the CIEP, has said:
'As an editor myself, I understand the importance of good editing, but that doesn't make it easier to let go and entrust your manuscript to someone else – in fact, it might make it harder! But with Judith I was in safe hands. She edited my manuscript with not only a sharp eye but with kindness, respect and warmth. I loved working with her and would definitely recommend her services.'
Judith has self-published a historical fiction novel and had short stories published in online magazines.
---
Nadine Catto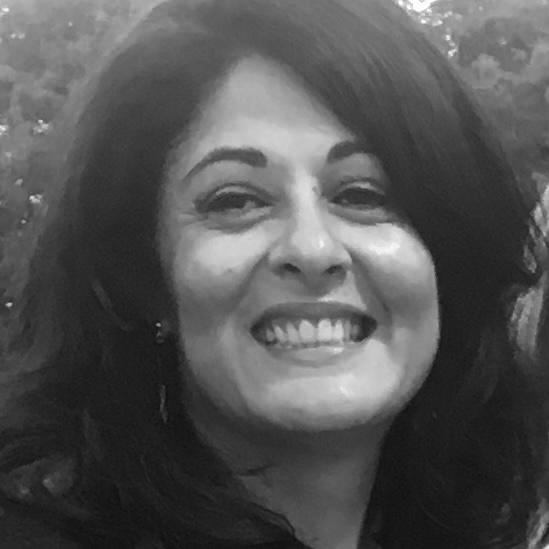 Nadine is a freelance copyeditor, proof reader and qualified lawyer with over 8 years' editorial experience working in-house for a legal publisher.
As a solicitor she specialised in family law and worked at major London law firms. Then she worked as an assistant editor for a legal publisher for more than 8 years. She proof read and edited books, self-help kits, how-to guides, online forms and web content on subjects such as wills and probate, divorce and separation, tenancy, property, powers of attorney, self-employment, business and tax. She was responsible for ensuring that text written by lawyer authors was edited to make it accessible to the lay consumer.
Nadine's freelance work includes copy-editing and rewriting know-how materials such as books, articles and how-to guides that offer practical guidance on corporate and commercial law for in-house lawyers, private practice lawyers and compliance officers in jurisdictions around the world. Nadine still uses her background in family law and proof reads books in this specialist area.
She also copy-edits and proof reads general non-fiction books. She recently worked on a book about eco renovation. She works with a social enterprise and has copy-edited a series of workbooks about women's health.
In addition to editing and proofreading, Nadine writes articles about wills and tenancy for a legal publisher.
Nadine trained with the Chartered Institute of Editing and Proofreading and The Publishing Training Centre. She is a professional member of the Chartered Institute of Editing and Proofreading. She has completed the Introduction to Fiction Editing Course with the Chartered Institute of Editing and Proofreading and is open to editing and proofreading fiction.
Nadine is an advocate of plain English in legal writing. She has a sensitive touch when editing and makes constructive suggestions to improve an author's work without losing their unique voice.
---
Kim O. Morgan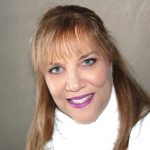 Kim is the author of four how-to books, and a writer and editor of e-books, magazine articles, company profiles, blogs, astrology calendars, executive bios and literary summary guides. She earned her B.A. degree in English at Columbia College in Missouri and has worked as a freelance writer and editor for 30 years.
Kim's father, who was English, spent 20 years in the U.S. Air Force, which included three tours of duty in England. Her childhood on the move prepared her to take risks and see opportunities in unexpected places. It also made her intensely curious about the world around her that continues to drive her desire to know the backstory of strangers, write about unfamiliar topics, and ask the questions that get people talking about their lives.
Kim's books include How to Listen to Your Cat: The Complete Guide to Communicating With Your Feline Friend, The Complete Guide to Interpreting Your Own Dreams, The Complete Guide to Pruning Trees and Bushes, and Living Smart: Healing Foods. In addition, she has written and edited articles and blogs about the U.S. produce and construction industries, company profiles, executive bios and resumes, astrology magazine articles and calendars, and literary analysis guides.
Kim is also an artist who specializes in acrylic paintings and pen and ink drawings. She is passionate about animals and in the distant past, taught Humane Education in primary and secondary schools. Kim recently moved back to England and resides in London with her husband, daughter and three cats.
---
Susannah Rodgers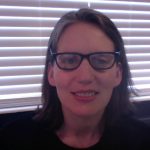 Susannah has a background in financial journalism, reporting and editing for publications including Dow Jones Newswires, Bloomberg and the Wall Street Journal. She has covered a range of subjects, including commodities, healthcare and ESG investment.
She recently joined the Oxford Climate Journalism Network and has been increasingly focused on climate-related articles, including editing some of Bloomberg's coverage of COP26, and writing about biodiversity, the UN's Race to Zero and the carbon holdings of listed companies.
Outside of journalism, she has edited books, corporate annual reports, marketing materials and website content.
Based in London, she studied history at Cambridge University and has spent time living in the U.S., as well as studying in Spain and France.
---
Abby Richards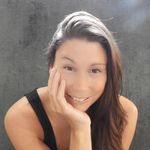 Abby earned her BA in English Literature at the University of Sheffield and her MA in Creative Writing at Nottingham Trent University. She spent thirteen years teaching English and Creative Writing before being published by HarperCollins (Mother Loves Me, 2020, and The Cult, 2021), and turning freelance as an editor.
Her specialist fields are YA dystopian and thriller fiction, and crime, thriller, suspense, mystery, gothic and dystopian adult fiction.
Abby has worked on numerous manuscripts, helping many writers to enhance their craft and make their work submission ready.
She is a passionate, dedicated mentor, and an experienced, perceptive editor. Abby is currently writing her fourth novel and is represented by AM Heath Literary Agency.
---
Lynne Walker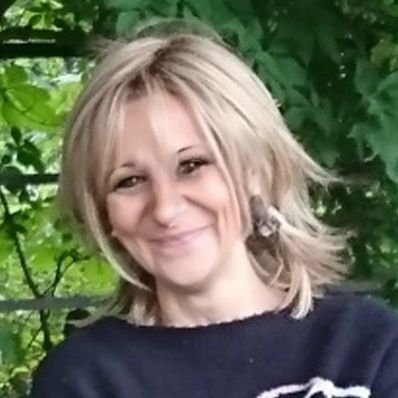 Lynne is a freelance proof reader for, among others, The History Press, Summersdale, HarperCollins India, Hodder and Edward Elgar Publishing. She has experience in copy-editing self-published novels and memoirs.
Some books of note that she has worked on are The Line of Mercy, Tarun J Tejpal; A History of Objects, Carlo Pizzati; My Child and Other Mistakes, Ellie Taylor; Love And Choice, Lucy Fry; Cast a Diva: The Hidden Life of Maria Callas, Lyndsy Spence; Understanding J. Bruce Ismay, Clifford Ismay; Diane Abbott: The Authorised Biography, Robin Bunce and Samara Linton; Ladies Who Punch, Yasmin Alibhai-Brown.
Lynne is a member of the Chartered Institute of Editing and Proofreading (CIEP).
---
Dr Gabrielle Malcolm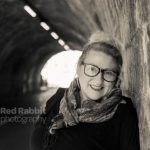 Gabrielle earned her PhD in English Literature at the University of Kent. She spent over fifteen years lecturing in English, Drama, and Performing Arts faculties in different parts of the UK before turning freelance as a writer and editor. She has published under her own name, including two books on Jane Austen and one on Shakespeare. In addition, she is a writer for children's theatre, animation, and web series. Her clients include the BBC, Channel 5, and Saudi Aramco.
Her specialist fields are: academic literary and cultural studies, Victorian and long nineteenth-century history and culture, popular culture, theatre and drama, creative non-fiction, and children's literature and drama. She has worked on manuscripts for many writers, bringing numerous works of academic writing, fiction, children's literature, and poetry to publication and submission.
In recent years she has published with Cambridge Scholars Press, Macmillan, Lume Books, Chicago University Press, and Intellect Books, as well as assisting self-published authors to make their work ready for indie publishers and for platforms such as Kindle Direct. She is a supportive, cooperative mentor and guide, and an informed, thorough writer and editor with flair and creativity. She is currently writing a novel and is represented by the Keane Kataria Literary Agency in Bath.
---
Tanya Byrne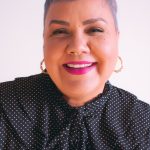 Tanya is an award-winning author of five contemporary young adult novels, the first of which earned her a nomination for New Writer of the Year at the National Book Awards. Her books have been published around the world and have been translated into Spanish, German, Italian and Polish.
She has also contributed to several short story anthologies, including A Change is Gonna Come, which won the YA Book Prize and was the Sunday Times Children's Book of the Week. Her most recent novel, Afterlove, hit the bestseller lists at both Waterstones and Amazon and she's currently working on the television script with Two Rivers Media, who have had a hand in shows like Luther and Doctor Who. A regular at festivals like YALC, Hay and the Edinburgh Festival, Tanya is the chair of this year's Representing Wales, which seeks to help writers from low-income backgrounds to develop their writing and learn how to navigate the world of publishing.
As an editor, Tanya works with authors who write contemporary YA, and she can offer real, practical advice on how to develop your manuscript and the path to publication.
---
Gary Gibson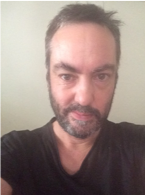 Gary is a science fiction author with ten books published by a major UK publishers and others by small presses or through his own, independent publishing label, Brain in a Jar Books.
His work has been praised by The Guardian, the Daily Mail, SFX Magazine, Interzone magazine and others. His most recent, independently-published novel became an Amazon bestseller in multiple categories on both sides of the Atlantic and has so far sold over ten thousand copies.
He's participated in critique groups and workshops since the early 90s and these days, when he's not writing his own stories, works with writers chasing traditional publishing, independent publishing, or both. Since 2008, he's worked with almost two hundred writers, mostly through agencies, and also carried out structural edits on behalf of traditional publishers.
A voracious reader, Gary has read thousands of science fiction novels and brings a deep awareness of the field to each manuscript he critiques. He's also contributed to academic books on science fiction. Although sf is his primary focus, he's also frequently worked with fantasy, horror and mainstream writer. Born in Scotland, he currently lives in Taipei, where he was saddened to discover it rains just as much there as it does in Glasgow.
---
Samantha Pope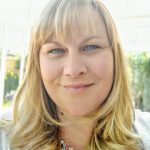 Sam has been a professional writer and editor for the past twenty years, and has worked for a wide range of organisations such as Oxfam, the Independent, Scholastic, Oxford University Press, and Pearson Publishing. Her main areas of interest are children's literature and Gothic fiction, although she has enjoyed working with novelists in other genres such as general women's fiction and suspense.
Sam graduated with a degree in Spanish from Magdalen College, Oxford, and then
returned to academia to complete a second BA in Literature with the Open University. She followed this with a Masters in Children's Literature from the University of Roehampton, and completed a novella for her creative dissertation. Her supervisor encouraged her to develop the novella into a full-length novel, The Haunting of Lindy Pennyworth,which was recently published. Additionally, Sam has had ghost stories published and performed, and has been shortlisted for various children's literature competitions.
As well as working in publishing, Sam writes her own children's literature blog – Childtastic Books – which was featured in the Sunday Times and The Daily Telegraph, and works part time in a local primary school as a teacher and librarian. She also teaches Spanish, literature and creative writing and is currently researching her next novel – a Gothic horror set in the Arctic.
---
Ben Stoll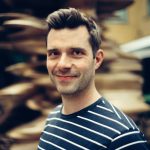 Ben is a very experienced editor who has worked for a number of years with a wide variety of screenwriters, from those just starting out in TV Drama to some of the most well established names in the industry.
Having read English at Peterhouse, Cambridge, Ben spent the first part of his career in the theatre directing plays on both the London and Edinburgh Fringe, and working as an Assistant Director at the Open Air Theatre Regent's Park, The Gate Theatre and The Royal Shakespeare Company among others.
After assessing scripts for a range of theatres and independent film companies, Ben joined the BBC Drama Department as an in-house reader before going on to work as a Script Editor on ITV's long-running police drama The Bill and then BBC2 drama Attachments, produced by the award-winning World Productions. He has worked as a Drama Development Producer for Maverick Television and TwoFour, as well as spending some time at Channel Four Drama Commissioning as a Development Executive – becoming Head of Development. At Channel Four he worked across a range of high-profile shows such as Shameless and Skins, as well as running new writing schemes Coming Up and 4Screenwriting.
Ben was Director of Development at Studio Canal-owned Tandem TV and worked on the Drama Spotless (created by Ed McCardie) the first English language drama commissioned by French cable network Canal Plus. He worked as Series Script Executive on the first season of Sky Atlantic drama Britannia (created by Jez and Tom Butterworth) and as Script Producer on the third season of Fortitude (created by Simon Donald) also for Sky Atlantic. He was also a Development Executive at 11th Hour Films, producers of Alex Rider for Amazon Prime.
Ben has a broad understanding of the screenwriting process from inception to production, is dedicated to helping writers achieve their best work and is a supportive and insightful mentor and guide.
---
Dr Carly Schabowski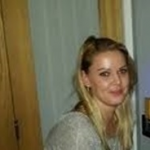 Carly is an Associate Lecture of Creative Writing at Oxford Brookes University, teaching and tutoring first and second year undergraduate English students, and acts as a tutorial
assistant for MA students of Creative Writing. She is also in the final months of completing her PhD in Creative Writing, focusing on the author's responsibility within Historical Fiction.
She is a freelance editor and copy editor, working in fiction and non-fiction and also a ghostwriter, assisting in turning interviews into memoirs. Carly has a BA in Journalism, and has worked in Cyprus and Australia as a political journalist. She completed her MA in Creative Writing at Brookes, and had a novella published titles, It is Something to Have Been, (Holland House, 2014). Her latest novel, a work of historical fiction  The Watchmaker of Dachau, was published early in 2021. 
---
Dr Mariah Whelan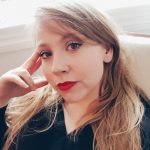 Mariah is a poet and writer based in Oxford. She is the author of the love i
do to you which was shortlisted for the Melita Hume Prize, won the AM Heath Prize and was the Oxford Poetry Library's Book of the Month in February 2020.
She holds degrees from Queen's University Belfast, The University of Oxford and a PhD from The University of Manchester where she completed a creative-critical thesis on trauma and representation in contemporary fiction. Mariah is the Jacqueline Bardsley Poet-in-Residence at The University of Cambridge and one of the founding editors of bath magg, a digital magazine of the best new UK and international poetry.
Mariah also works with working with the Mogford Prize, an international award for short stories that have food and/or drink at their hear, to connect writers with the prizes and opportunities they offer.
---
Ian Shine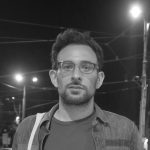 Ian has worked as a writer and editor for The Financial Times, Thomson Reuters, advertising giant WPP and Apple Music. He has written everything from book and restaurant reviews to commodity markets analysis, and in 2016 won the London round of the Stage newspaper's New Theatre Critic Search. He also works as a ghostwriter.
In his spare time he writes fiction, and his short stories have appeared in publications including The Stinging Fly, numerous National Flash-Fiction Day anthologies, Firewords Quarterly and Belleville Park Pages. Sally Rooney praised his story Cute on the The Stinging Fly Podcast, and his piece Legs and Feet Dangling was read out at legendary Paris bookshop Shakespeare and Company as part of its New Shapes of Publishing event. Ian has been interviewed by Litro magazine about his work as part of its Flash of Inspiration series, and he is represented by InkWell Management. Ian is a trained journalist and has lived in Poland, Portugal and Siberia.
---
Alice Latchford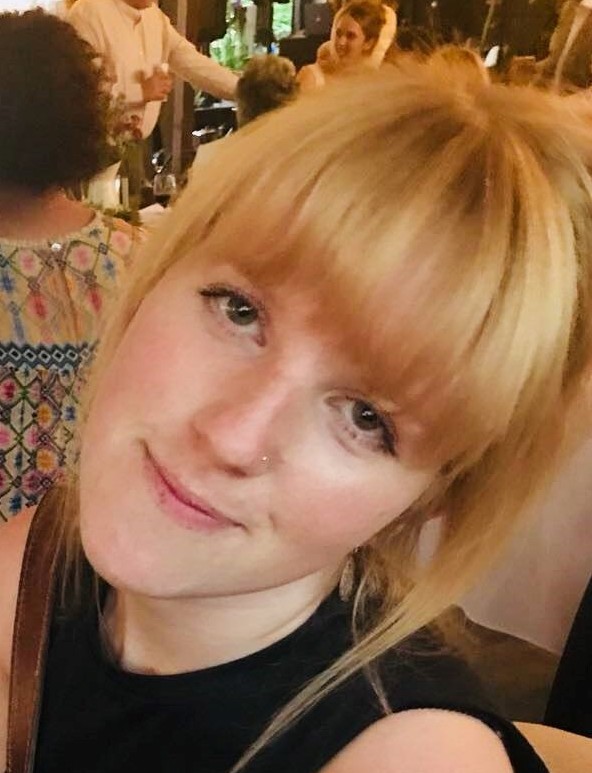 Alice is a Classical Studies graduate from the University of Edinburgh, and has a diploma in Copyediting and Proof reading. She has worked in trade publishing since 2017. However, she works across all genres.
Alice was the Editorial Co-ordinator at Luath Press which publishes a range of Scottish-centric titles from manuals to photo books, novels and poetry, and walking guides – the most relevant book she worked on with them was the Basic Income Handbook by Annie Miller. www.luath.co.uk
She has also worked as the Editorial Assistant at Black and White Publishing, part of Bonnier Books. B&W has two imprints (YA and children's) as well as a diverse list – from commercial fiction to cookbooks, lifestyle books and memoirs. Some of the titles Alice worked on were Andrew Cotter's lockdown book Olive, Mabel & Me; Naturally Stefanie, a vegan lifestyle book, by Stefanie Moir; and Doddie Weir's autobiography.
Alice has been working as a freelance editor for several years now, including at the two publishing houses where she had been on staff as well as  Joffe Books (crime fiction) as an editor and proof reader; and Inkubator Books (crime and thriller) as a story editor and submissions reader.
Alice is also the in-house editor for the fintech company Klasha, where she copyedits and proof reads all customer-facing and client content from the intranet to external contracts; and as an editor for JUST: Access where she works on transcript copy
---
Mary Hargreaves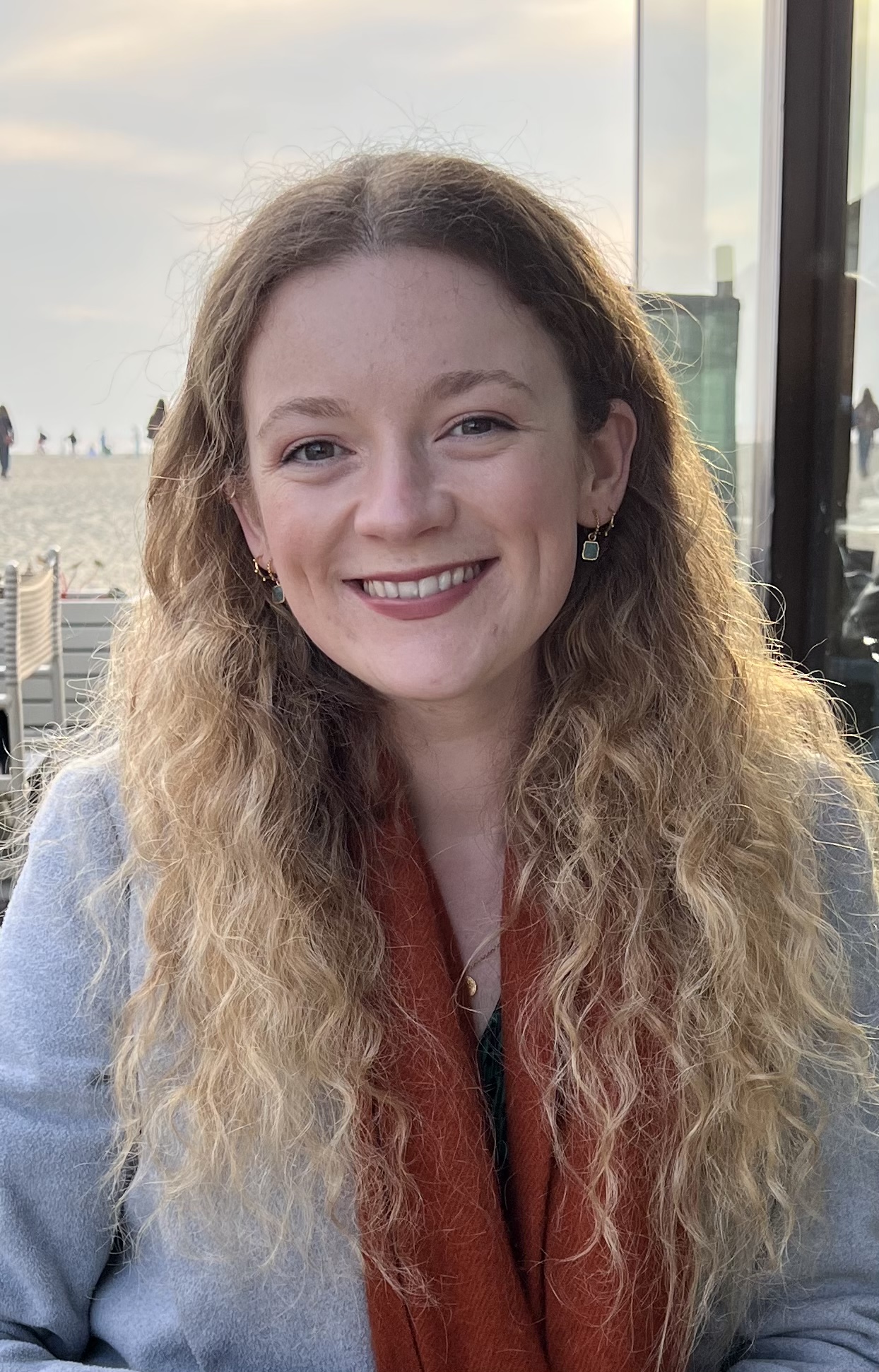 Mary is a traditionally-published author and editor with over a decade of experience. Editing across a range of genres, Mary loves working closely with her clients to make their work the best it can be.
She particularly enjoys working on women's fiction and funny, contemporary novels, as her own books are of the funny women's fiction genre.
Mary is a member of the Society of Authors and the Chartered Institute of Editors and Proofreaders.
Her books, Enough Already and  This is Not a Love Story was published with Trapeze, Hachette.
---
George De Stefano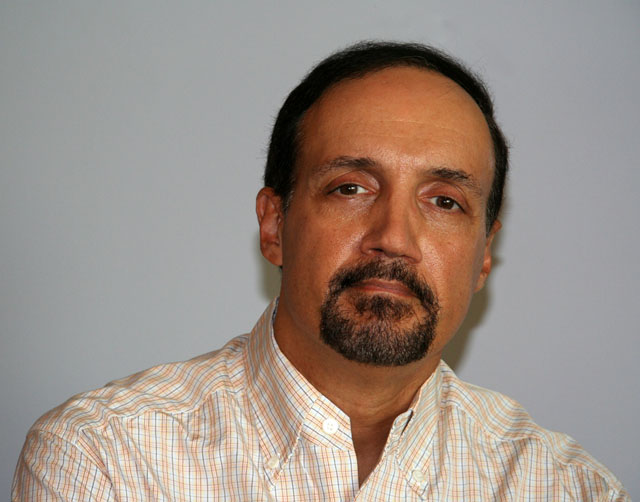 George is a freelance editor of academic and trade nonfiction books. He has edited for the Hatchette Publishing Group, Cambridge University Press, Palgrave Macmillan, Perseus, Cambridge Scholars, The Nation Books, and Monthly Review Press.
He is a member of the Editorial Freelancers Association (EFA), the American Copy Editors Society (ACES), the National Association of Independent Writers and Editors (NAIWE), and the Chartered Institute of Editing and Publishing (CIEP).
---
Melanie Marshall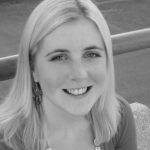 Melanie has extensive experience in the publishing industry, working on fiction and non-fiction for many prominent publishers including RIBA, UCL, The Guardian, York Notes, Oxford University Press, Routledge, I.B. Tauris, Manchester University Press, Edward Elgar Publishing, Parthian and Wacky Bee and authors including novelists Frances Mensah Williams CBE and Fiston Mwanza Mujila (proofreading the English translation of Tram 83 longlisted for the Man Booker International Prize).
She holds a MA in Creative Writing from UEA, has had short stories published by The Moth, Momaya, The Ghastling and Prole Books, and her novel Noir Gris was longlisted for the Mslexia Prize. She is a member of the Chartered Institute of Editing and Proofreading (CIEP).
---
Margaret Smith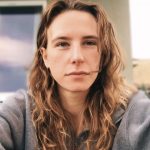 Margaret is a full-time dramaturg, founding-editor of Accessibility in Dramaturgy, and London-based freelance critic, consultant, writer, and theatre-maker. She has provided dramaturgy, script development, and academic research across two continents for over 30 theatre companies and playwrights.
She earned a dual degree in English Literature and Theatre Studies at The University of Sheffield where she began work as an Assistant Editor for The Theatre Times. Margaret then moved to London to complete an MA in Theatre Criticism and Dramaturgy at the Royal Central School of Speech and Drama.
Both on paper and on stage, she is concerned with the author's voice and their audience's comprehension. She specialises in adaptation (fictional/biographical) and short stories, maintaining an interest in fiction with commentary on philosophy, politics, history, and religion. In a nutshell, Margaret loves assisting testimonial works. Her own writing discusses the philosophy of being, tensions between cultures, and hidden narratives in the mundane.
---
Rowland Bagnall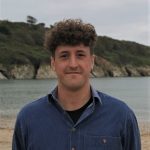 Rowland is a poet and writer based in Oxford. His poems, essays, reviews and articles have appeared in a number of publications including PN Review, Poetry London, The Manchester Review, and The Los Angeles Review of Books. His debut collection of poems, A Few Interiors, was published by Carcanet Press in 2019. He is currently
working on two new collections, alongside a book of non-fiction about art and the environment.
Rowland read English at St. John's College, Oxford, and completed a master's degree in American Literature at the University of Cambridge. He is currently enrolled as a Ph.D. candidate in Creative Writing at the University of Birmingham, where he specialises in North American poetry and poetics. His interests include the relationship between poetry and visual art, especially painting and photography, and the ways in which poetry might be able to respond (or not) to climate change.
---
Hilary McGlynn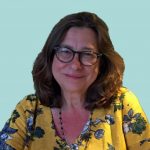 Hilary is an experienced editor and writer specialising in non-fiction, educational, and reference books. She has extensive experience of working with authors and in-house teams to deliver high-quality content for a range of publishing markets.
After graduating with a BA in European Studies from Queen Mary University of London, Hilary lived and worked in Spain as an English teacher. On her return to England, she was an editor at Oxford University Press, first working on academic books and later on general reference and non-fiction. She was then Editorial Director of Helicon Publishing, a reference and non-fiction publisher and packager in Oxford producing large reference works, such as the Hutchinson Encyclopedia and Hutchinson Almanac, in print and digital formats and for both UK and US markets.
Hilary now works as an editor, writer, and editorial project manager, covering all aspects of editorial work and product development. She is familiar with working in British and American English, and has expertise in a broad spectrum of publishing markets and genres.
---
Alex Kirby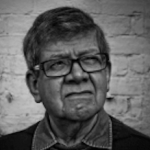 Despite leaving Keble College, Oxford, with a theology degree, most of Alex Kirby's career has been in journalism. After starting in magazines he spent a year in Burkina Faso as a Reuters stringer in Ouagadougou, then worked as a research consultant for the World Council of Churches, Geneva (1976-8), when he joined the BBC.
He worked in the World Service newsroom for eight years (one of them based in Algeria as Maghreb correspondent and stringer for UPI), and in 1986 joined BBC News' domestic services as a reporter for radio, TV and online and then as environment correspondent. He left the BBC in 2005 to freelance, working as a writer, copy editor and proof reader for a range of UN and other international agencies in the UK and overseas. This involved working in Eastern Europe, the Caucasus, the Arab world, Central and South Asia and the Pacific, often including work as a trainer and mentor for journalists, scientists and others developing their skills as communicators.
In 2013, with three former national print journalists, he formed the Climate News Network, a not-for-
profit website which continues to provide a daily (Monday to Friday) news story on climate change, species loss and the growing environment crisis. It is aimed at developing world journalists, who can find difficulty in obtaining objective information essential to their jobs, but it is freely available to all users. As joint editor and production manager he subs everything the Network publishes and writes much of its copy. Alex is the author of Kick the Habit: A UN Guide to Climate Neutrality (UN Environment Programme, 2008). He was named environment journalist of the year at the 2017 UK Regional Press Awards and from 2003 to 2009 was an honorary visiting fellow of Green-Templeton College, Oxford.
---
Dr Sally Flint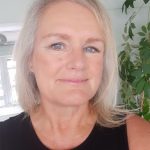 Sally's writing has been widely published, anthologised and won awards. She lectures in English and Creative Writing and is an Honorary Research Fellow at the University of Exeter where she co-founded and co-edits Riptide Journal. She is also an associate editor with Culture Matters. Utilising poetry and short stories to get socially committed and climate change messages across informs her current research as she works with The Met Office on "creative approaches to scientific writing" and on medical texts which connect to the arts.
Her PhD investigated ekphrasis – relationships between poetry, painting, text and image in a contemporary context. She is a tutor with The Poetry School, has taught Creative Writing at all levels, and been involved in a variety of community led projects which, as part of their legacy, resulted in published books. In short, she loves helping others achieve dynamic, thought-provoking writing that is "the best words in the best order".
---
Christine Buckley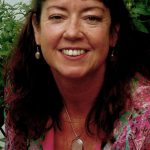 Christine is an award-winning journalist who has specialised in business, industry and labour relations. Christine was Industrial Editor of The Times and has also worked at the Financial Times. She now edits The Journalist, the magazine of the National Union of Journalists.  At the FT and The Times, Christine worked with a wide variety of business markets, industry, government, regulatory bodies and trade unions, dealing with chief executives, ministers, advisors, and union leaders. Appreciating the vital importance of building and maintaining contacts and relationships, Christine has worked with unions and business.
She has written extensively about the dynamics of work from the concerns of business to the campaigns and industrial actions by unions. She has also covered government policy on business and big industries such as the car industry, energy producers and Royal Mail. Christine is also an experienced news editor and editor.
---
Alexander Larman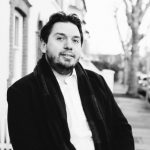 After graduating from Oxford University with a double First, and a brief stint in publishing, Alexander Larman worked in literary and arts journalism, writing and reviewing for publications including the Observer, Guardian, Times, Spectator and TLS. He regularly lectures on historical and literary topics, most recently at the National Portrait Gallery on Lord Byron, and broadcasts on a range of arts programmes.
Alexander is the author of three acclaimed works of non-fiction, Blazing Star (Head of Zeus, 2014), a bestselling biography of the Earl of Rochester, Restoration (Head of Zeus, 2016), a social and narrative history of the year 1666, and Byron's Women (Head of Zeus, 2016), an 'anti-biography' of Lord Byron and the most significant women in his life. He has also worked as a ghost writer and editor, helping with an eclectic range of projects that have included the historian Leonie Frieda's Francis I: Maker Of Modern France (Weidenfeld & Nicolson, 2018) the artist Sebastian Horsley's bestselling memoir Dandy In The Underworld (Sceptre, 2007), the fashion designer Patrick Grant's compilation Original Man (Gestalten, 2014) and, the political counterfactual book Prime Minister Corbyn (Biteback, 2016).
---
Mark Fisher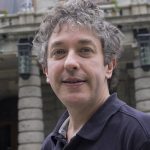 Mark works as a freelance theatre critic, author, feature writer and editor. Based in Edinburgh, he is a theatre critic for The Guardian, a former editor of The List magazine and a contributor to publications all over the world.
As well as having written chapters in several books, he is the co-editor of the play anthology Made in Scotland (1995), and the author of The Edinburgh Fringe Survival Guide (2012) and How to Write About Theatre (2015) – all Bloomsbury Methuen Drama. He is also editor of The XTC Bumper Book of Fun for Boys and Girls (2017) and What Do You Call That Noise? An XTC Discovery Book (2019), which he published under his own imprint.
Mark is secretary of the NUJ's Edinburgh Freelance Branch and has mentored fellow journalists to help direct their careers. He has also run theatre criticism workshops at schools, universities and theatres throughout the UK as well as giving sessions as far afield as Malta, Brazil and Chile. He  graduated with a BA in drama from the University of Kent at Canterbury.
---
Katherine Mezzacappa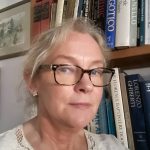 Katherine is an Irish writer of mainly historical fiction. As Katie Hutton, she is the author of the The Gypsy Bride, The Gypsy's Daughter and Annie of Ainsworth's Mill published by Bonnier Zaffre. In press are The Maid of Lindall Hall, also for Bonnier Zaffre, and writing under her own name, The Virgin of Florence (Fairlight Books) and The Ballad of Mary Kearney (Addison & Highsmith).

Writing under both names, her short fiction has appeared in journals as diverse as Ireland's Own, Erotic Review, The Copperfield Review, Asymmetry, Ariel Chart, My Weekly, Yours, Turnpike, Me First Magazine, and in anthologies. As Kate Zarrelli, she also writes commercial romances and erotica; she would describe herself as writing both literate and literary fiction.

Katherine is a member of the Society of Authors, the Irish Writers Centre, the Irish Writers Union, the Historical Writers Association, the Historical Novel Society (for which she is a regular reviewer) and the Romantic Novelists Association (where she is an assessor on the New Writers Scheme). Katherine is a judge for the Bedford Short Story Competition. She has been awarded residencies by the Irish Writers Centre (Cill Rialaig) and by the Danish Centre for Authors and Translators.

Katherine has a Masters in Creative Writing from Canterbury Christ Church, an MLitt in Eng Lit from Durham and a first degree in History of Art from UEA. In an earlier existence her research interests focused on mid-nineteenth century ephemeral illustrated fiction. She is represented by Annette Green Authors' Agency. She now lives in Italy.
---
Martyn Beardsley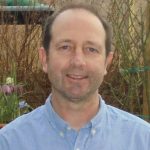 Martyn is a full-time writer and freelancer. He has been a published author for more than twenty-five years and has been doing freelance editorial work for ten years. His special interest is history, and most of his non-fiction writing is historical or biographical in nature. Martyn began as a children's writer, his first books being the successful Sir Gadabout series for Orion, which was turned into an award winning series for CITV. Outside of writing, Martyn is interested in sport, Eastern thought and philosophy (he is a Buddhist).
Martyn's books for children include the Sir Gadabout series 1992-2008, two picture books (Five Naughty Kittens & The Cat That Went Woof, Franklin Watts), three books for OUP's Project X series, including The Swarm. He has written several titles for Barrington Stoke, who specialise in books for dyslexic or reluctant readers. His most recent book is a novel for older children, The Ghosts of Blackbottle Rock.
Among his adult books are a biography of the Arctic Explorer Sir John Franklin (Deadly Winter), the story of England's last fatal duel (A Matter of Honour) and a Victorian detective novel (Murder in Montague Place). He also has a book on the Gunpowder Plot and is working on one about Charles II and his escape into exile.
Martyn mostly deals with children's fiction and adult non-fiction.
---
Gillian Carmoodie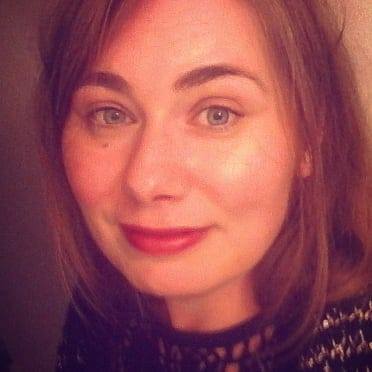 Having bought a 1950s saloon as her first car, Gillian unexpectedly found herself working as a motoring journalist not long after climbing behind the Bakelite steering wheel. Starting out as a columnist and news writer with Bauer Media on the newspaper Classic Car Weekly, Gillian's portfolio soon broadened with contributions to Practical Classics, Classic Car Buyer, Land Rover Owner International and Classic Cars. Gillian also contributed to The Fens magazine, writing features on historical buildings and places of interest within Cambridgeshire, UK.
After successfully navigatied a 1913 Nazzaro from the UK to Montlhery, France, Gillian began contributing to Prewarcar.com and thus, kick-started a move into digital media.  Gillian wrote for Petrolicious.com, Autoclassics.com and AutoSport.com.  Gillian acted as weekend contributor for Motorious.com, contributing 'long read' features, obituaries, news stories and classic vehicle buying guides before becoming Features Editor for AutoRewind.org and Editor of Fast FACTS magazine with the Speed Record Club.
Gillian has also worked as a Core Skills Lecturer and a Student Facilitator at Fife College, helping students to refine their writing and public speaking skills.  More recently, Gillian has opted to put her HND in Communication (Fife College, 2003) and her BSc from the University of St. Andrews (2012) to good use, assisting to publish Sight & Life magazine as well as being an Associate Medical Writer within Cambridge.
Gillian now works as a freelance editor, writer, researcher, proof-reader and photographer. In her spare time, Gillian enjoys long walks with her rehomed terrier, visiting historical venues, knitting and cooking.
---
Gareth Platt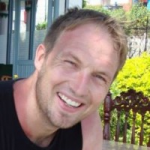 Gareth has worked for a string of global media giants as both a journalist and copy editor. His CV includes The Wall Street Journal, The Sunday Times, The Independent, VICE, BBC Magazines and CityWire.
During his career, Gareth has interviewed some of Britain's most recognisable public figures, including Nigel Farage, Alex Salmond and Michael Heseltine. His published work charts every point on the news spectrum, from scandal in professional video-gaming to human rights abuses in the Middle East.
In addition to his journalistic work, Gareth has edited chapters for 50 Best Business Ideas and several other titles. He is currently writing his own non-fiction book and plans to write several more.
Gareth graduated from Oxford University with a 2.1 in Modern History.
You can find a selection of Gareth's cuttings at https://www.garethplatt.com/journalism.
---
Karen Francis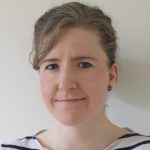 Karen graduated from Durham University in 2007 with a degree in Classics, and from there (perhaps surprisingly) entered the construction industry. Thirteen years later, and she now has a Masters in Construction Management and eight years of technical and bid writing in her portfolio, having gained experience at industry-leading engineers, contractors and housing developers.
Not content with writing and editing in the day, she began editing for academic publishers on a freelance basis – including Oxford University Press, the Royal Society of Chemistry, Brill and the Institute of Classical Studies – and has built up a loyal base of clients in a range of subject areas, including physics, maths, chemistry, Classics, art and religion. Karen is also working on a project with Pearson, editing Key Stage 2 and 3 maths videos and scripts.
She is a member of the Chartered Institute of Editing and Proofreading, and undertakes regular training with them to stay current and maintain continuous professional development.
---
Dr Simon Underdown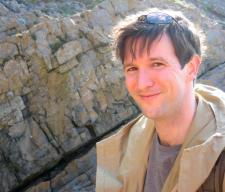 Simon is Principal Lecturer in Biological Anthropology at Oxford Brookes University. He read Archæology at Leicester before undertaking doctoral research on Neanderthal extinction at Cambridge. Simon teaches, researches and writes on human evolution, forensic anthropology, palæoepidemeology, the relationship between biology and culture and the development of evolutionary thought. He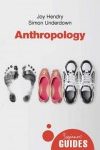 is particularly interested in science education and communication, and has appeared on a range of radio and television programmes discussing aspects of human evolution and the latest finds and developments in the subject. He has also contributed book reviews to numerous publications, including History Today and the THES and has written for The Guardian on a number of contemporary issues in science, including climate change, creationism, religious belief and the use of human remains in research. Simon is currently working on a book that addresses the relationship between the social and biological aspects of being human from an anthropological perspective. Simon's book Anthropology, A Beginner's Guide, co-written with Joy Hendry, was published by Oneworld in 2012.
Click to read Simon's articles in The Guardian
---
Taylor Morris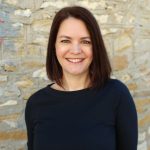 Taylor  is a children's editor and author with twenty years in the publishing industry. She specialises in chapter books, middle grade and young adult fiction, and is the author of a dozen novels for young readers published by both Simon & Schuster and Penguin Random House. Having been on both sides of the publishing coin – as an author and as an editor – Taylor understands the nuances of receiving and giving editorial criticisms.
She is a strong editor with an eye toward manuscript details and overall cohesiveness, including character and plot development, dialogue, plot pacing and raising the quality of the author's writing. Her critiques are thoughtful and honest, but always compassionate. Her services include developmental editing, copy editing, and proofreading. Taylor is a graduate (cum laude) of Emerson College in Boston with a Bachelor of Arts in Writing, Literature and Publishing.
---
Mary Hanneman Cochrane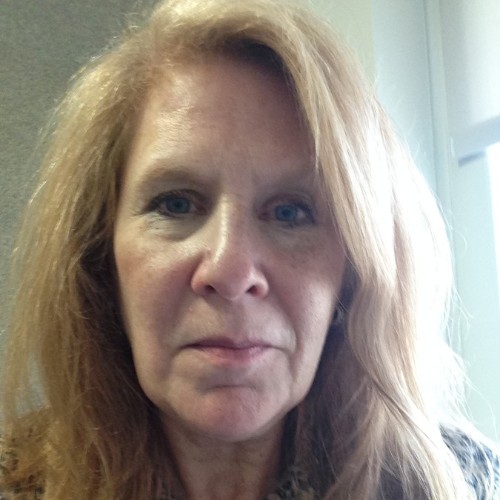 Mary has worked as an editor and writer for news, public relations, literary fiction, and academic publications. She has been a news reporter and copy editor; a museum publications editor and worked for nearly 20 years at the flagship New York state university in public relations, communications and marketing.
In all these posts, she has been the go-to proofreader and copy editor for all texts. Her husband has published four novels through Nan Talese/Doubleday and Random House/Knopf; on his last novel, Mary found 26 new errors on the galleys, which had been proofed/edited by a Random House/Knopf team.
---
Flora Jennings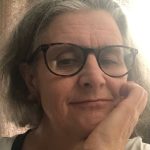 Flora is an experienced freelance proofreader who studied English Language and Literature at Oxford University before working for Waterstones booksellers and then in independent TV documentary production. Her novel Number One London was published by HarperCollins in 1999.
Flora began proofreading over ten years ago after passing the Basic Proofreading course run by the Publishing Training Centre. Since then she has taken on a wide range of commissions largely in the humanities and social sciences but also fiction and poetry. She has worked on full-length books, including several for Taylor & Francis, as well as journal articles and other forms of academic writing.
She has also been involved in a variety of projects for clients whose first language was not English and is familiar with both UK and US style formats.
She is a member of the Society of Authors.
---
Paul Sullivan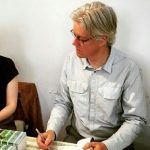 Paul has been a professional writer and editor for more than 25 years. During this time, he has brought his wordsmith skills to diverse sectors, including academia – arts and sciences alike – health and nutrition, heritage, finance, recruitment, property, psychometrics, pets and music. His first book, the folklore and customs almanac Maypoles Martyrs and Mayhem (Bloomsbury, 1994) was serialised on Radio 5 and in The Sunday Express, and led to a column in The Fortean Times.
Since then, Paul has written 10 more history-based titles, including the
bestselling The Secret History of Oxford (History Press, 2013). His most recent title is The Little History of Oxfordshire (History Press, 2019). Paul worked for many years as an agency writer and editor, and currently edits academic work in all fields at PhD, Masters and Bachelors level. To leaven the academic bread, he also writes and edits blogs. Since 2016, Paul has worked as editor and mentor for a diverse range of authors, from academics and investment experts to musicians and novelists. When asked what his specialism is, he has been heard to mutter "Everything but maths".
---
Alan Hamilton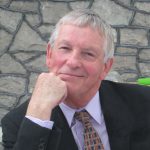 Alan is a qualified proof reader and has many years of experience as a copy editor, including texts by authors having English as a second language, and of substantive editing. He has an MA from University College, Oxford (Modern History) and an MSc (With Distinction) in Human Resource Development from Nottingham Trent University, and comes with an extensive background in marketing and
management within global organisations. His preferred editing field is fiction, especially historical, but is also happy to edit non-fiction covering history, economics, government, politics, religion, and business. Alan is the author of a novel set in the 1920–1930s, Stalemate (2014 by Silverwood Books), his second book Nobody's Children, will be published soon. He is currently writing a 'what if . . ?' historical novel covering the post-Bosworth reign of Richard III.
---
Hannah Kohler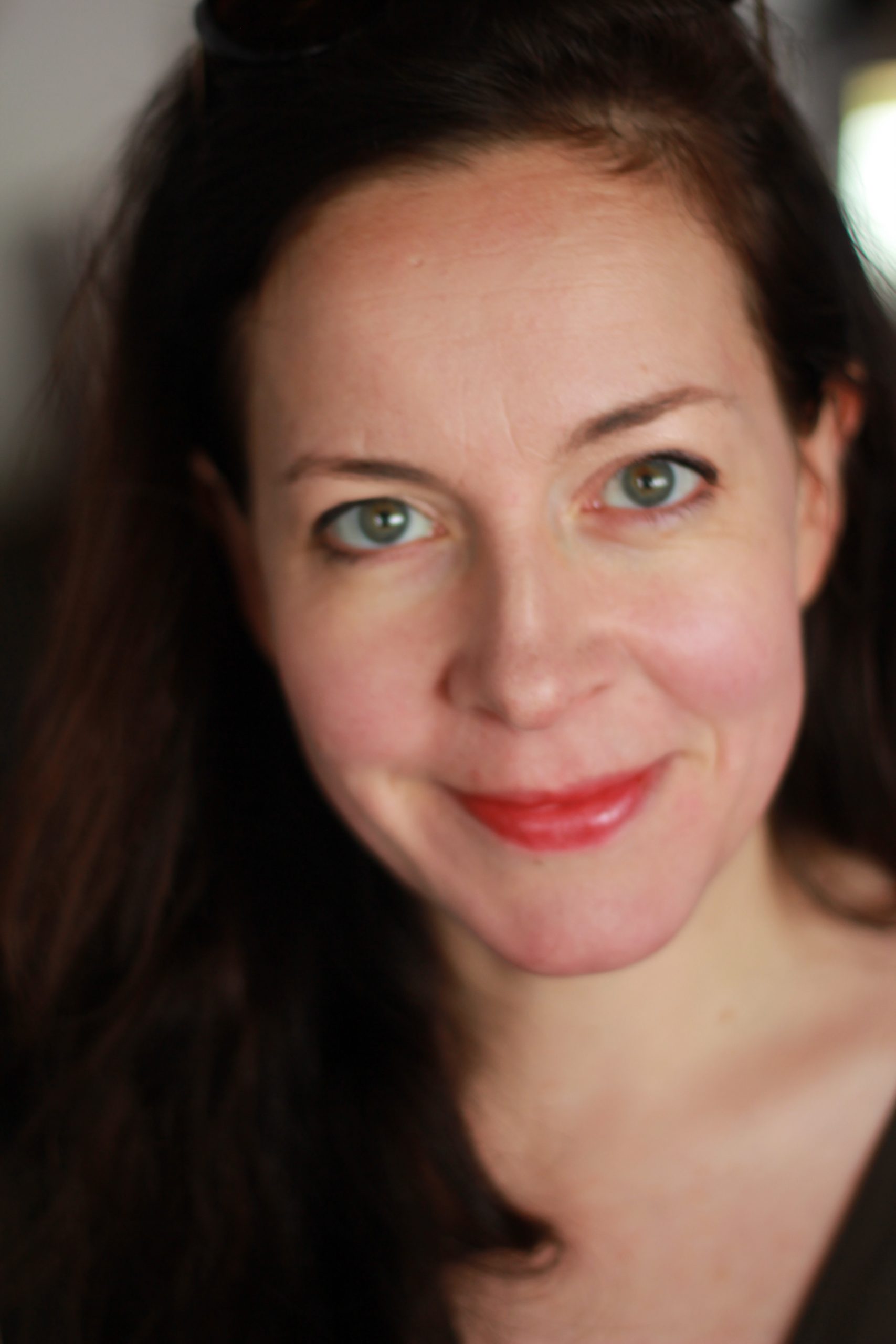 Hannah's debut novel, The Outside Lands, was published by Picador (UK and Commonwealth), St. Martin's Press (USA) and Plon (France). It was longlisted for the 2017 International Dylan Thomas Prize, and named Debut of the Month by Amazon and Foyles. She won the 2017 Eccles British Library Writer's Award for her second novel-in-progress, Then Came the Fire, which follows two women during the 1849 California Gold Rush.
She has an MA and MPhil from Cambridge University in English and American Literature, and also completed the City University MA in Creative Writing (Literary Novels) with Distinction. She has taught creative writing at literary festivals and used to work as a literary scout. She has contributed articles to The Huffington Post and Standard Issue magazine.
---
Ben Harris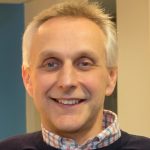 Ben has worked in publishing for over 25 years – most recently at the university presses of both Cambridge and Oxford. He has commissioned successful trade non-fiction and leading reference brands (including the Oxford Dictionary of Quotations) and has published instructional materials for both the UK and North American education markets (including a major new edition of the Cambridge Latin Course). He is an experienced copy editor specialising in Classics for the academic sector and a commercial translator from French to English. Ben translated Julia Donaldson's and Axel Scheffler's The Gruffalo into Latin verse (Macmillan Children's Books, 2012) and published 1 Gospel, 4 Acts: Introduction(s) to the genius of Luke (Evangelical Quarterly 89:1, January 2018). He holds an MA in Classics and Oriental Studies from the University of Cambridge.
---
Clive Dickinson
Clive Dickinson read English at Oxford and has more than 30 years writing experience as afull-time author, editor and project manager. As a ghostwriter he has produced a wide range of books from an Enid Blyton novel and best-seller celebrity titles, to his most recent work, a ghosted novel based on true-life experiences in American organised crime 50 years ago. His work as a children's writer has included historical fiction (for Collins), light reference (for Red Fox, André Deutsch and Puffin), books with Manchester United Football Club and a fun look at maths that is still in use in schools around the world over 25 years after it was first published. His historical works have included work on royal biographies, books for the National Trust, English Heritage, the Historical Houses Association, Visit Britain and Past Times. For several years he has devised, written and produced popular reference titles for Marks & Spencer. European editions of Clive's books have been translated into several languages, notably German and Spanish, which sell internationally from the USA to Australia.
---
Rita Carter

Rita Carter is an award-winning science and medical writer who specialises in books about the human mind

and brain. Mapping the Mind (Weidenfeld and Nicolson, 1998) was the first layman's guide to the emerging field of neuroscience. It received exceptional praise from academic and literary critics and was short-listed for the 1999 Rhone-Poulenc Science Book prize (now Aventis). It has sold more than 100,000 copies and has been translated into 14 languages. Exploring Consciousness (University of California Press, 2002) integrated the science and philosophy of this famously "hard problem" in a way that made it accessible to the ordinary reader. It also received very strong reviews and was a bestseller for its publisher. Use Your Brain – Memory (Cassell's, 2006) is part of a series (edited by Rita) which shows how brain science can be applied to the psychology of everyday life. Her latest

book, Multiplicity: The New Science of Personality was published to critical acclaim in January 2008 by Little Brown. Rita also contributes to newspapers and magazines, including New Scientist, The Independent, The Times and The Daily Mail. She was twice awarded the Medical Journalists' Association prize for outstanding contribution to medical journalism. Rita worked for several years as a radio and TV presenter. She continues to appear regularly on TV and radio and gives frequent talks and lectures throughout Europe and the United States.
---
Dennis Hamley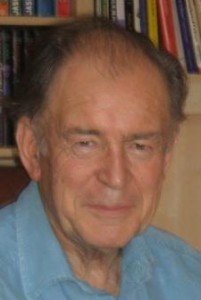 Dennis read English at Jesus College, Cambridge, and has a PhD from Leicester University. He has been a children's and young adults author since his first novel, Pageants of Despair, was published by Andre Deutsch in 1974. This has since been reissued in 2006 by Paul Dry Books of Philadelphia. His many other works include the novellas Hare's Choice (1988, published by Andre Deutsch in the UK and Dell in the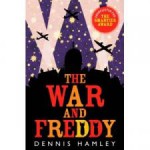 USA, reissued in 2006 by Barn Owl Books); The War and Freddy (Andre Deutsch 1991, shortlisted for the Smarties Prize and reissued in 2007 by Catnip Books); the first two novels of a trilogy Ellen's People (Walker Books 2006, published in the USA by Candlewick Press retitled Without Warning) and Divided Loyalties (Walker Books 2008). Dennis has written crime fiction for young adults in the Point Crime series published by Scholastic, including the medieval mystery sequence The Joslin de Lay Mysteries (1998-2001).
He has published two collections of his own short stories, contributed to many other collections and edited two short story collections for Oxford University Press. Dennis was a teacher, teacher trainer and County English Adviser for Hertfordshire, where he founded two long-running residential writing courses, for teachers and primary school pupils. He was a tutor for short fiction for the Oxford University Department of Continuing Education Diploma in Creative Writing.
---
Dr Pauline Kiernan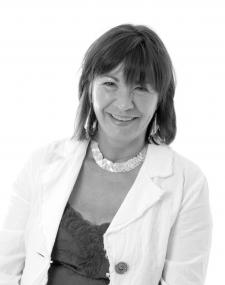 Pauline is an award-winning screenwriter, script editor, author and award-winning playwright, as well as a Shakespeare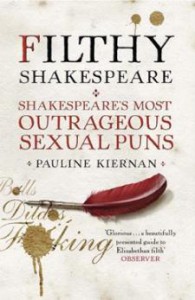 scholar and former journalist. Her most recent book Filthy Shakespeare: Shakespeare's Most Outrageous Sexual Puns (Quercus) was an Observer Book of the Year. She has written five screenplays, including one commissioned by an independent Hollywood producer which is now in development, and another by a young UK company. She has been a script reader for several film companies, and acts as consultant on Shakespeare productions. She has an MA in Playwriting from the University of Birmingham, under the tutelage of the playwrights Mark Ravenhill, April de Angeles and David Edgar, and won the Special Prize in the Royal Exchange Playwriting Competition for her stage play, Actors! which was then performed in London.
Pauline has an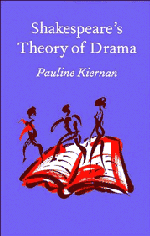 MA and Doctorate in English from the University of Oxford, where she taught Shakespeare and Drama courses for several years, and was appointed the Leverhulme Research Fellow, working with directors and actors at Shakespeare's Globe, in its first five years. Her academic books include the acclaimed Shakespeare's Theory of Drama (CUP) and Staging Shakespeare at the New Globe (Macmillan), and she has lectured widely on Shakespeare and drama in Europe and the States. Pauline is a member of the Royal Society of Literature, The Society of Authors, and the has served on Committee of Writers in Oxford.
---
James Ryan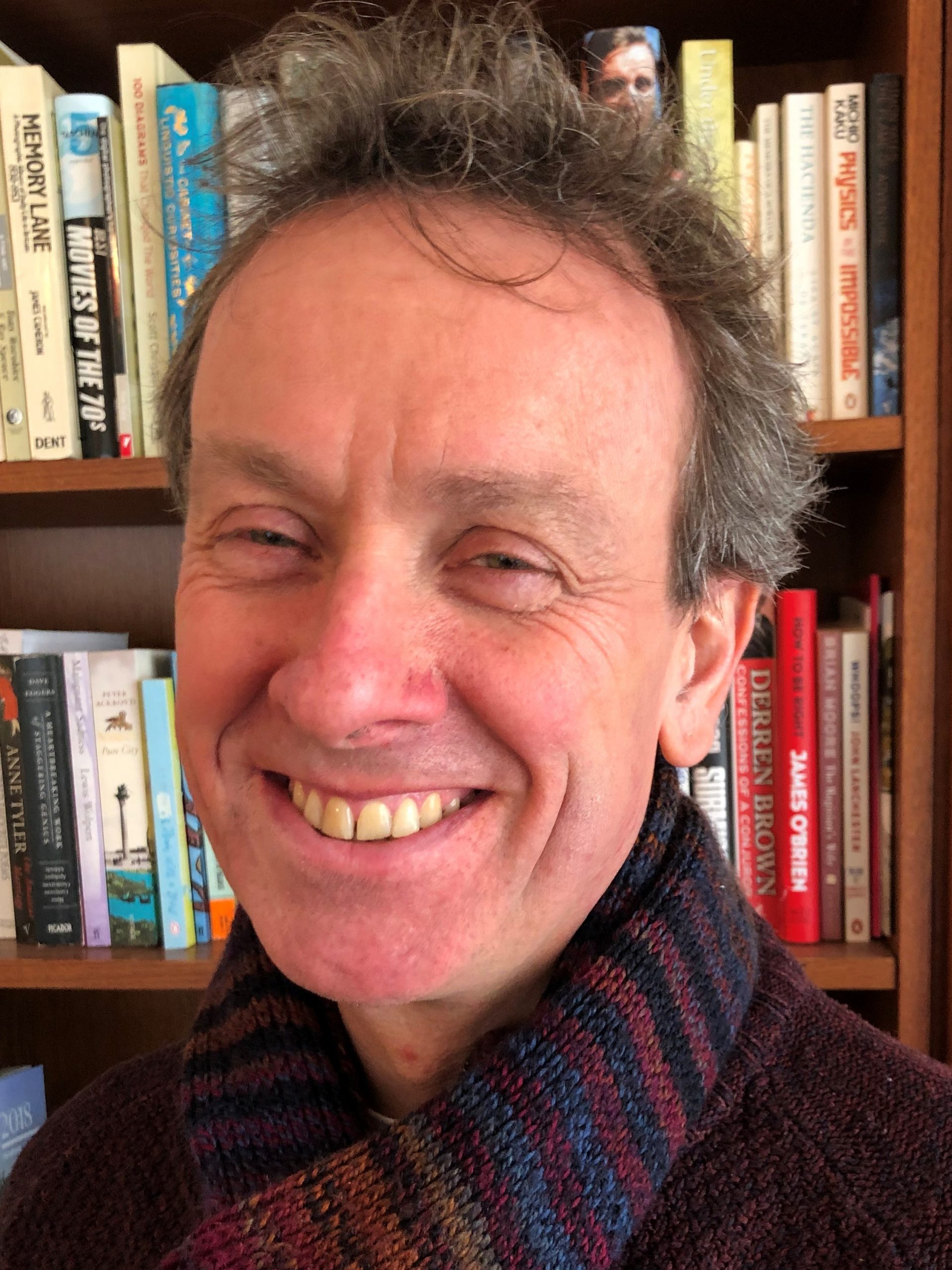 Having graduated from Oxford with an MA in law, James has worked in professional publishing as an editor, writer, proof reader and project manager for more than 35 years. James is a playwright and also has considerable experience in many fields including law, history, politics, sport, literary review and social sciences.
James has a passion for language (and has worked extensively with writers for whom English is not their first language) and has a dedication to providing the best possible service. His writings include newspaper articles, blogs and a performed play. He has worked with some of the biggest and best publishing companies in the world – from Bloomsbury to Penguin, OUP to Routledge.
---
Marina McCarron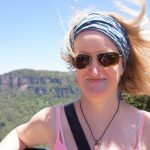 Marina is an experienced editor as well as being an extensively published non-fiction writer. She has worked as a manuscript evaluator, editor and proofreader for established publishing houses including Harlequin and Mills & Boon. She was the main reader for Spice, the erotica imprint of Harlequin, from its inception.
Marina specialises in literary and commercial fiction as well as non-fiction genres such as memoir, biography and spirituality.
---
Joselyn Morton

Joselyn Morton is a producer for film, television and theatre and a poet, editor, journalist, casting director. She has worked with the greats, including Barry Levinson, Stephen Spielberg, Kevin Kosner and the late, great Robert Mitchum. Joselyn started her career as a teacher in New Zealand, Hong Kong and London. In the late 1960s she turned to journalism, first as a picture editor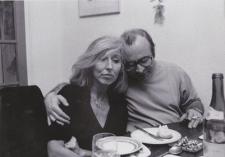 for IPC Magazines in London. After a period as a freelance journalist, Joselyn entered the publishing world working for Phoebus, Octopus, and was the Assistant Editor on the British Film Institute's Annual Year Book that was brought out to celebrate their first 50 years. In the 1980s she worked as a Freelance Casting Assistant, and in the 1990s as a Casting Director and producer for Film, television and Theatre in London and New Zealand. Joselyn has researched, developed & produced film projects including Murray Head's music video Little Bit of Loving and a documentary on the Jewish community in Auckland.
She then joined Ocean Productions as a producer. Her credits as a casting director include Theatre: Sink The Belgrano by Steven Berkoff, Half Moon Theatre, London with Edward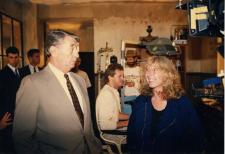 Tudor-Pole. Metamorphosis by Steven Berkoff Mermaid Theatre London with Tim Roth & Saskia Reeves Film: The Young Sherlock Holmes, with Nick Rowe, Sophie Ward and Alan Cox; Executive Producer Stephen Spielberg Rapa Nui with Cliff Curtis and Rena Owen, Directed by Kevin Reynolds and produced by Kevin Kostner TV: Soldier, Soldier for ITV; Which Way Home, starring Cybil Shepherd and directed by Dir Carl Schultz. She has had three major projects with South Pacific Pictures: All For, directed by Wayne Tourell; Betty's Bunch and Raider of the South Seas directed by Chris Bailey; Brotherhood of the Rose for NBC, starring Robert Mitchum and directed by Marvin Chomsky. Angel in Green for CBS with Susan Dey and Milo O'Shea, also directed by Marvin Chomsky. Joselyn is pictured with her great friend, Bob Hoskins, at home, and on set with the late, great Robert Mitchum.
---
Dr Sarah Shaw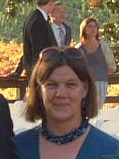 Sarah is a leading light in her field and an Oxford academic. She read Greek and
English at Manchester University then went on to do a doctorate in English Literature. She studied Pali at Oxford and has written several books of translations of early Buddhist texts, with accompanying explanatory material: Buddhist Meditation; An Anthology of Texts (RoutledgeCurzon 2006) The Jatakas; Birth Stories of the Bodhisattva (Penguin India, 2006; Penguin Classic series 2008). She has written a book on the context of Buddhist Meditation, entitled An Introduction to Buddhist Meditation with RoutledgeCurzon in the summer of 2008. Sarah is a faculty members at the Institute of Oriental Studies, University of Oxford, and writes on Buddhist subjects. Her latest book Mindfulness: Where It Comes From and What It Means is a leading work in the field. Her other books include: Buddhist Meditation: an Anthology of Texts (Routledge) and The Spirit of Buddhist Meditation, (Yale University Press).
---
Fiona Thornton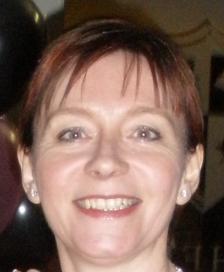 Fiona Thornton has over twenty years' publishing experience as a production editor, copy-editor and editorial consultant. She did a BEd at Cambridge, and after two years teaching English made the career move into publishing, cutting her editorial teeth as an English Editor with Longman's in Hong Kong; she also co-authored English language text books for them. On her return to the UK she worked for several years for Alan Sutton Publishing, gaining experience as a production editor and subsequently as a Senior Editor. Since opting for the flexibility of freelancing, she has undertaken work for many publishing houses, and has also copy-edited a number of titles for The National Trust, Past Times, English Heritage, Marks & Spencer and the British Library, amongst others. She works regularly for Manchester University Press, primarily on titles from their history and politics lists. Fiona has tackled everything from calendars and crosswords, through children's fiction, company histories and sports books, to multi-authored academic texts. Her nickname in the trade is 'Mrs Picky' – a sobriquet of which, as a professional pedant, she is especially proud!
---
Trevor Mostyn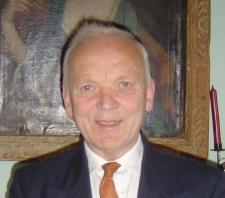 Trevor Mostyn has been a journalist, publisher and consultant in the Arab world, Iran and India. In 1965 he hitch-hiked to India, returning via Afghanistan, Iran and Iraq. Later he travelled constantly in the region as Macmillan Publishers' Middle East Manager. From 1990 to 1996 he created and ran the European Union's Med Media Programme. He wrote for the New Statesman on the Islamic Revolution in Iran and the civil war in Lebanon and visited Sarajevo as a war correspondent with Reporters sans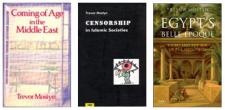 Frontières in 1993. He was a Financial Times correspondent in Cairo and Middle East correspondent for The Tablet. He writes for Prospect and reviews books for the Times Literary Supplement. Trevor also ran the Journalist Fellowship Programme at The Reuters Institute for the Study of Journalism at Oxford University's Department of Politics and International Relations.
He has just finished a romantic novel set in the Middle East. His published books are Censorship in Islamic Societies (2002), Major Political Events in Iran, Iraq and the Arabian Peninsula 1945-1990 (1991), The Cambridge Encyclopedia of the Middle East and North Africa (1988), Egypt's Belle Époque – Cairo 1869-1952 (1989, published in a new edition in June 2006), Coming of Age in the Middle East (1987) and the MEED Practical Guides to Saudi Arabia, the United Arab Emirates. and Jordan (1981-83). He is deputy chair of English PEN's Writers in Prison Committee for whom he has visited the Chernobyl region of Belarus, covered the trial of Saad El-Din Ibrahim in Egypt and defended a Congo-Brazzaville asylum-seeker in Oxford.
---
Izzy Bean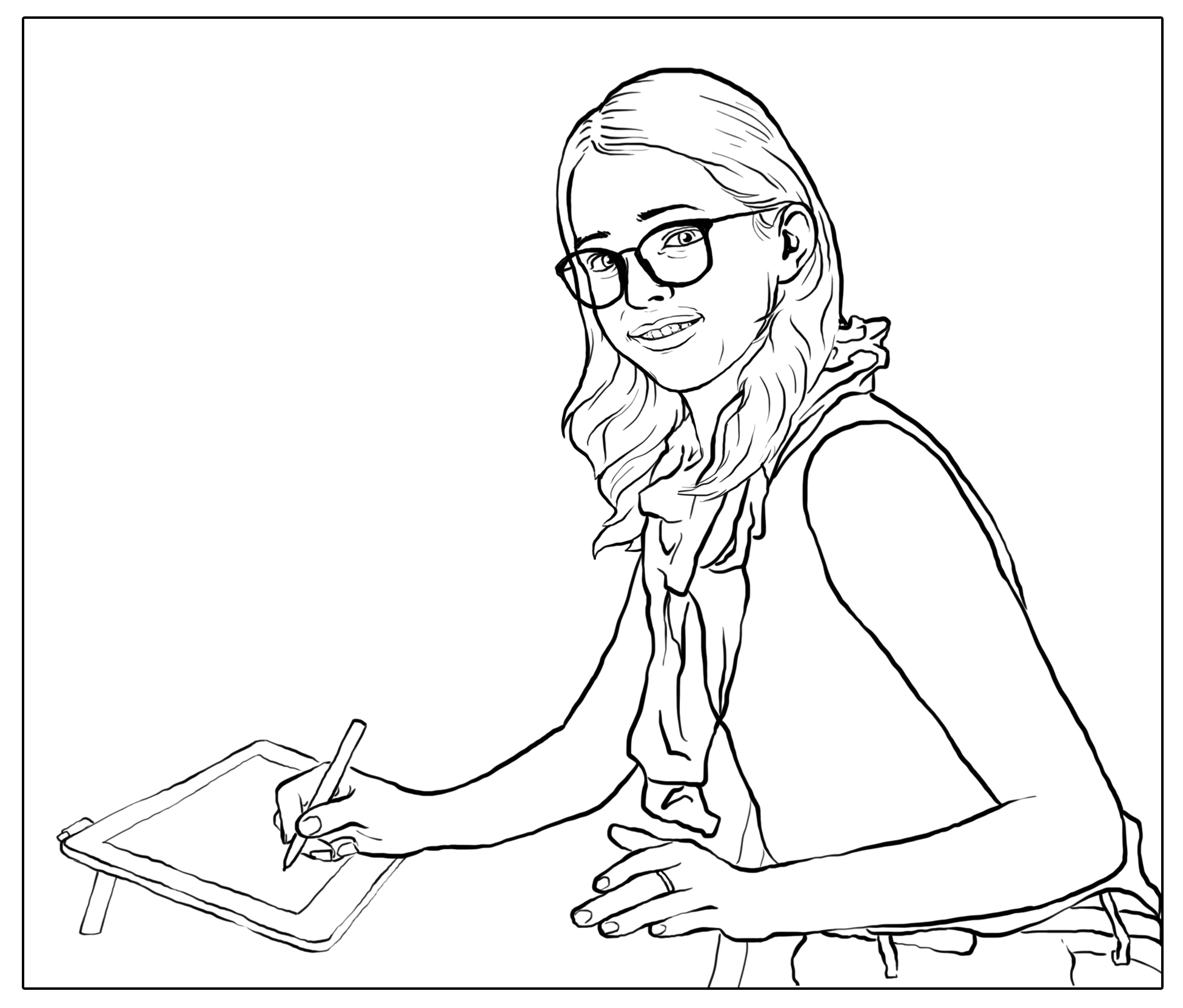 Izzy is a freelance illustrator from the UK who specialises in children's picture book illustrations that are vibrant, colourful and full of life and emotion for children's literature.
Since graduating with a First Class degree with honours in Illustration and Animation in 2009, Izzy has been teaming up full time with clients around the world to bring their stories to life. She is a member of SCWBI and regularly contributes to children's educational programs and online blogs.
She works from her home in Doncaster, and when she isn't illustrating she can be found going on long walks with the dogs or snuggled up reading a book.
---
Kamal Lathar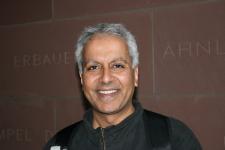 Kamal writes fantasy thrillers for YA. His first novel, The Changeling, published in 2006, is the story of a boy, Peter Badger, who goes in search of his missing father. The second in the series, The Eternal Well, a very dramatic telling of the rescue of a soul that could destroy the whole of existence, will be published soon. Currently, he is working on the third in the Changeling Saga, and a detective romance. In addition, he works on screen script development and on thrillers. Kamal is an expert on self-publishing and has helped set up many successful projects. He is also an international selling artist.

---
Caroline Walton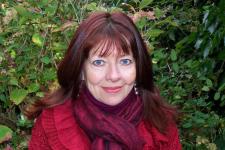 Caroline Walton is the author of several books on Russia. Her novel, The Voice of Leningrad, won the New London Writers Award. Her other books include, The Besieged, a history/memoir on surviving the Siege of Leningrad and Little Tenement on the Volga, which made the Harvard
recommended reading list.
She also works as a ghostwriter – specialising in East European and Jewish memoirs. A literary translator, in 2010 she translated a history of Kazakhstan by its President, Nursultan Nazarbayev. Caroline is a writing mentor, who is passionate about helping others release their talent.
---
Eleanor Leese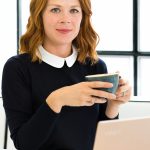 Since entering the world of publishing more than a decade ago, Eleanor has worked with some of the largest, most innovative and exciting publishers in the industry. After several years in-house, she embarked on a freelance career (working with Hachette, Choc Lit, and Mills & Boon, among others) to give her the flexibility to take on projects that she is
passionate about.  Her reading tastes and interests are varied and wide-ranging, but she specialises in women's and historical fiction.
In 2013, under the pen name Ellie Darkins, she sold her first romance novel to Crimson Romance (now an imprint of Simon and Schuster). She has since published seven novels with Harlequin Mills & Boon, the world's largest romance publisher.
---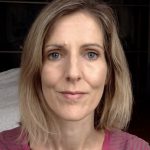 Sophie is an Advanced Professional Member of the Chartered Institute of Editing and Proofreading and works regularly with several UK publishing houses including Hodder, Octopus and Troubador. She has extensive experience of copy-editing and proofreading in many subject areas including memoir, politics and current affairs, nature writing, biography and fiction. She has worked on high-profile titles by authors including Matthew d'Ancona, James May, Wes Streeting MP, Sophie Ellis-Bextor, Levison Wood, Robert Peston and Sam Heughan. Having previously worked as a solicitor in a City of London law firm, Sophie has a rigorous eye for detail but at the same time is sensitive to authors' individual voices. She enjoys working as a supportive partner in achieving the best possible manuscript for submission to agents.
---
Ioan Marc Jones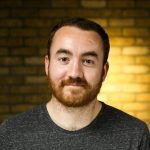 He has  worked as a project editor for Penguin Random House and a senior production editor for Oxford University Press. Ioan's opinion and lifestyle pieces have appeared in The Independent, openDemocracy, Huffington Post, Total Politics, Economy, and many other publications. His long-form essays and fiction have appeared in the New England Review, the Wales Arts Review, Little Atoms, the Essay Review, Everyday Fiction, among  other publications.
Ioan has a Master's in Creative Writing from the University of Oxford (Distinction) and a Master's in Critical Theory from the University of London (Merit).
---
Anastasia Parkes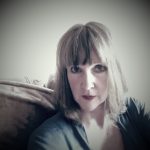 Anastasia has published numerous short stories and novels for Virgin Books and Harper Collins under the erotic romance pen name Primula Bond, two further novels as Maria Lucas, and a searing collection of short stories under her own name. Her 'human interest' features for The Daily Mail, The Times, The Lady and other publications have covered topics such as life as an ex-pat, older parenthood, and multiple sclerosis.
Anastasia has been delivering honest, tough critiques for aspiring writers since the turn of this century.
Anastasia did an English degree at Oxford University followed by a variety of job ranging from literary agent's assistant in London to nursery school head teacher in Cairo, and legal secretary for criminal defence lawyers in Winchester.
---
Matt Telfer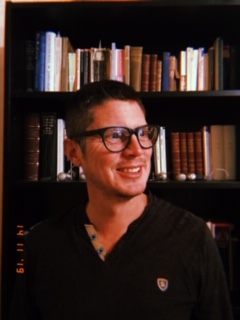 Matt is a multifaceted editor working with new writers and established names such as Naomi Alderman, Malorie Blackman, Franck Cottrell-Boyce, Deborah Moggach and Jeanette Winterson. Stories are his passion – assisting writers develop ideas for different medium including screen, podcast, nonfiction and longform novels.
After studying literature at Caius, Cambridge, Matt was part of the National Theatre's Directors' Program, developing methods of storytelling, and later assisted the Royal Shakespeare Company's Artistic Director, notably at the Buckingham Palace/RADA initiative on behalf of The Prince's Trust. He also wrote, translated and adapted plays for the fringe theatre in London, Edinburgh and Paris, including Time Out Critics' choice Salomé, and The Independent Pick of the Edinburgh Fringe Dr Faustus.
He moved into film development, assessing novels for adaptation for Celador, Miramax and Film Four, before joining the Channel 4 editorial team on the development of a number of television dramas. He currently offers consultancy, editing, ghostwriting, mentoring and translation services to a range of writers from India to Ireland, not to mention Australia, America, France and Morocco. Helping develop clear, engaging and inventive stories for broadcast or publication is his goal.
---
Venetia Welby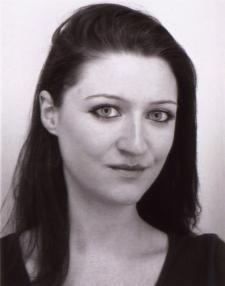 Venetia is a professional novelist and teacher of writing with roots in journalism, literary fiction and travel. She has a first class Classics deg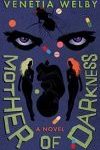 ree from Oxford and a master's in Comparative Literature from Kings College, London. Far from being an armchair critic, Venetia has lived and worked in the field in pursuit of authenticity in her writing and understanding of the work of others. To this end, she has lived on four continents and written three novels, a philosophical blog and an academic treatise. She has explored the journalistic worlds of food criticism, fashion (as assistant editor at Condé Nast), indie music and social/cultural commentary and has edited everything from manuscripts to menus, fiction to theses and websites to brochures. When not seeking out new countries and ideas, she is actively involved in the literary scenes of London and Oxford.
---
Hayley Buckley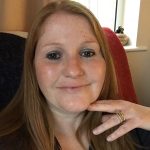 Hayley has worked in the publishing industry for more than thirteen years. She began as a Production Editor for a large academic publishing house, before setting up on her own as a freelance editor and proof reader. In the last decade she has worked on more than five hundred books and journals, applying the same meticulous attention to detail to every document. She has been involved in proof reading a number of titles in the Oxford University Press Complete Works of Evelyn Waugh series, and has put her law experience to use on a number of titles dealing with changes in the EU after Brexit. Most recently she has proof read a beautifully illustrated history book, A History of the Church Through its Buildings, and the latest edition of Hayes & Williams: Family Law. Despite spending so much time alone with words (and tea), she considers herself to be a people person and enjoys collaborating with authors and other editors to produce excellent work.
She has a BA (Hons) English Literature from Cardiff University and a Graduate Diploma in Law from Oxford Brookes. While she mainly works on academic texts, concentrating on Law, Literature, Linguistics, and History, she would welcome the opportunity to work on fiction texts.
---
---
Kate Prendergast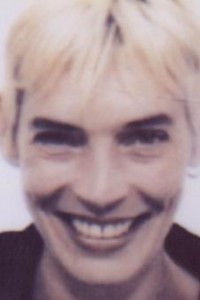 Kate Prendergast has been a writer and editor for more than twenty years. Her areas of interest include science and spirituality, archaeology and the environment. She won the University of London Derby-Bryce prize for History under the guidance of her tutor, David Starkey, and went on to take her D.Phil. in Archaeology at the University of Oxford. She has taught Archaeology, Anthropology and History for Oxford, UEL and the OU. Kate was Senior Writer for Science & Spirit, a Templeton Foundation-funded journal exploring issues in science and religion. She also contributed to the development of Pambazuka News, an award-winning website featuring news and comment on Africa. As a freelance writer, Kate has written for Marie-Claire, Islam Online, History Today, and BBC History. She has contributed to several books on archaeology, with a focus on religious and ritual practices in prehistory, and is currently working on a book on the Neolithic rock art of southern England. An active public speaker, she is a member of Rescue History! – a network of academics interested in exploring how the humanities can better enable our understanding of, and response to, climate change. She is an experienced copywriter and editor, and has worked on online publishing projects for a wide range of public and independent sector clients.
---
Victoria Azaz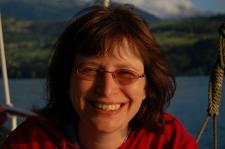 Victoria Azaz has spent 19 years in publishing, both on the editorial and the sales and marketing sides of the business. Starting out as a Waterstone's bookseller, she gravitated to Debrett's Peerage and Europa Publications as an editor and from there to Cambridge University Press, where her Oxford University Russian degree made her indispensable. She worked as a marketing manager at Oxford University Press before joining Macmillan Publishers as the regional manager for Central and Eastern Europe, and as director of four of their Eastern European businesses. Now a freelance editor, she still works as an editor and proof reader for Macmillan. Victoria has been editor of the Good Book Guide. She speaks several languages.
---
Dexter Petley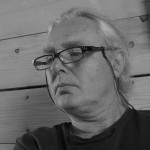 Dexter has published four critically acclaimed novels: Little Nineveh, Joyride, White Lies, One True Void, with Polygon, Fourth Estate and Two Ravens Press. White Lies was longlisted for the Dublin IMPAC and shortlisted for the Dazed & Confused award for Most Promising Writer 2003. He translated The Fishing Box by Maurice Genevoix from the original French (shortlisted for the Oxford-Weidenfeld Prize) and was a regular contributor to Waterlog magazine for which he was voted New Angling
Writer of the Year 2005, but can now be found in new print journal Fallon's Angler. He is an experienced fiction editor and copy editor, has ghostwritten several autobiographies and edited Powerlines, an anthology of new writing published 2009. He is one of the longest running writers on cult website Caught By The River and contributed chapters to both their best selling anthologies of nature writing, Words on Water and On Nature (Harper Collins).  In 2013 he was featured on a Radio 4 arts programme talking about his writing. He lives in a yurt in Normandy and when not writing he is fishing or mushroom hunting. See Dexter's blog at: http://caughtbytheriver.net/category/arcadia/, described as "… the weekly correspondence between angling's most original contemporary writers, John Andrews and Dexter Petley."  His book, Love Madness Fishing, Little Toller Books was published in 2016 and is the subject of another Radio 4 programme broadcast in July 2016.
---
Eva R. Marienchild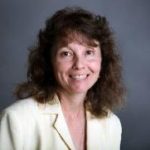 Eva has written numerous print and electronic pieces on everything from how-to know your tenant rights to how a cell ages. She has ghost written and served as editorial consultant on memoirs and books on diverse subjects such as cruises around the world, championship summit climbing and how a woman found God through birds.
Eva has served as copywriter and proof reader at the Dell Laboratories in New York City and has served as a columnist, journalist and editor on several newspapers.
Currently, she focuses on writing about better living skills for her readers' spiritual and physical wellbeing; blogs; tweaks and produces audiobook scripts and cares for animals. Her books, inspirational romances, are published by DoubleDragon Press (Canada).
---
Rob Weinberg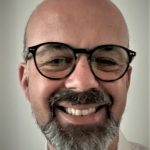 Rob is a freelance writer and editor, radio and podcast producer, with more than 30 years of experience. His specialist fields are biography, classical music, the history of art, religion, human rights and other social issues. Rob has a first class BA Honours degree in Expressive Arts from the University of Brighton and a Masters degree in Art History – with
distinction – the University of Buckingham. He has most recently been writing, producing and presenting podcasts for Dan Snow's History Hit and reviewing art exhibitions for The Telegraph and Apollo magazine. He is the author and editor of ten published books including the Classic FM Handy Guides to Film Music and Opera, and An Opera Miscellany.
He has written two full-length biographies of distinguished early 20th century women – Lady Blomfield and Ethel Jenner Rosenberg – and is the editor of a number of anthologies. He spent more than 20 years as a producer and web editor for Classic FM and in BBC newsrooms. He also worked as the Director of the Office of Public Information for a major international NGO, writing and editing news stories, international websites and briefing documents
---
Emma Marnell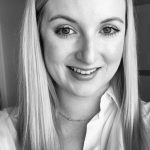 Emma is a young editor with a wealth of experience in the publishing, media and fashion industries. Having worked on upcoming titles at Condé Nast Contract Publishing, for example: Swarovski's 125th year anniversary book and Musea: A book of modern muses, Emma has progressed her editing skills under the guidance of the Deputy Editor and Editor in Chief. Emma holds an MA in Publishing Media from Oxford Brookes University, where she specialised in editorial development and fiction and nonfiction publishing. An editor by day and a reader by night of fiction and nonfiction titles
---
Ben Parker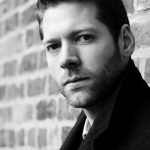 Ben Parker was born in Worcester in 1982 and completed a creative writing MA in poetry at UEA in 2008. He now works for a publishing firm in Oxford. His poetry has appeared in a number of magazines, including Oxford Poetry, The White Review and Under the Radar.
His debut pamphlet, The Escape Artists, was published by tall-lighthouse in 2012 and shortlisted for the 2013 Michael Marks Award. Ben is currently poet-in-residence at the Museum of Royal Worcester.
---
Cat Phipps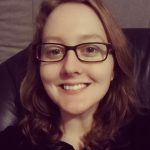 Cat is a professional book editor and is particularly experienced in children's fiction and crime fiction copy-editing and proofreading. She also has extensive experience reviewing children's fiction manuscripts and has a great eye for what makes a fantastic story, for both children and adults alike. She loves helping authors make their writing shine. Cat also writes her own fiction and enjoys coming up with new ideas. Cat has ten years' experience of the publishing industry, having worked in editorial and brand management at Egmont and as a Managing Editor at Routledge before going freelance. She read English at Cambridge and has an MA in Publishing from Oxford Brookes University
---
Joseph Bauermeister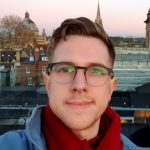 Joseph is an editor, translator, and marketing consultant specializing in Japan. Upon graduating in Japanese language at the University of East Anglia, Joseph entered the world of luxury fashion working as a multilingual copywriter while also doing freelance translation. After a year writing blogs, copy, and marketing materials, he moved to Japan to teach English and further develop his language skills. Following his return to the United Kingdom, Joseph read for a master's in international Luxury Marketing and began working for clients who wished to enter the Japanese market. Experienced in editing and writing on a variety of topics with specialization in engaging, creative, and highly digestible content. His preference are in the humanities, business, and literature, but open to many others.
---
"Cut out all these exclamation points. An exclamation point is like laughing at your own joke."
― F. Scott Fitzgerald