A professional writer is an amateur who didn't quit.

RICHARD BACH
---
Our Editors
---
Cherry Mosteshar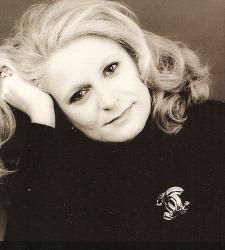 Cherry Mosteshar is an award-winning writer and editor working on academic, non-fiction and fiction manuscripts. She regularly works with fiction and children's writers as well as senior academics and doctoral students. She has edited  books and papers for academics throughout the world, and for many publishers including Oxford University Press, Harvard University Press and Yale University Press. Cherry has guided many writers to publishing success. She is an author, ghost writer and an international journalist. After the publication of her book, Unveiled: Love and Death Among the Ayatollahs, Iran's supreme leader Ayatollah Khamenei condemned her as 'a notorious man-hater' for the book's strong attack on the violation of women's rights in Iran. Cherry also works with writers as a mentor and she has guided authors of fiction, non fiction and academic works.
While still a student, Cherry's first job was with Oxford University Press and then with The Oxford English Dictionary. She worked for many years at The Observer, The Financial Times, The Independent and The Guardian and has been a regular contributor to The Economist. She has also written for The Washington Post, The New York Times, The South China Morning Post and many other newspapers and magazines worldwide. She has appeared on the BBC – including Radio 4's Today programme and on Newsnight – CNN and numerous other local and international TV and radio stations. Now based in Oxford, Cherry has worked in Hong Kong and Iran and has written on the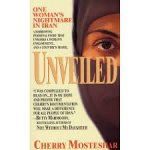 Middle East, Islam, UK politics, the arts, the social sciences and South-East Asia. She was one of a handful of female Sports journalists in the 1980s.
Cherry has edited several major academic studies, and has edited books by professors at Oxford and Harvard – among others. As well as writing fiction for adults and children, she has written several screenplays. Cherry has also worked as the Social Media Officer for The Bodleian Libraries at Oxford University. Cherry is planning a new book on healthcare and the role of social and economic factors on mortality rates. She is also finishing her first thriller.
---
Carly Schabowski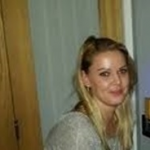 Carly is an Associate Lecture of Creative Writing at Oxford Brookes University, teaching and tutoring first and second year undergraduate English students, and acts as a tutorial assistant for MA students of Creative Writing. She is also in the final months of completing her PhD in Creative Writing, focusing on the author's responsibility within Historical Fiction.
She is a freelance copy editor, working in fiction and non-fiction and also a ghostwriter, assisting in turning interviews into memoirs.
Carly has a BA in Journalism, and has worked in Cyprus and Australia as a political journalist. She completed her MA in Creative Writing at Brookes, and had a novella published titles, It is Something to Have Been, (Holland House, 2014). Her first novel, a WWII historical fiction work, The Rainbow Man, is currently being handled by her agent at The Bell Lomax Agency.
---
Christine Buckley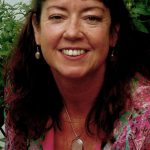 Christine is an award-winning journalist who has specialised in business, industry and labour relations. Christine was Industrial Editor of The Times and has also worked at the Financial Times. She now edits The Journalist, the magazine of the National Union of Journalists.  At the FT and The Times, Christine worked with a wide variety of business markets, industry, government, regulatory bodies and trade unions, dealing with chief executives, ministers, advisors, and union leaders. Appreciating the vital importance of building and maintaining contacts and relationships, Christine has worked with unions and business.
She has written extensively about the dynamics of work from the concerns of business to the campaigns and industrial actions by unions. She has also covered government policy on business and big industries such as the car industry, energy producers and Royal Mail. Christine is also an experienced news editor and editor.
---
Alexander Larman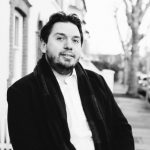 After graduating from Oxford University with a double First, and a brief stint in publishing, Alexander Larman worked in literary and arts journalism, writing and reviewing for publications including the Observer, Guardian, Times, Spectator and TLS. He regularly lectures on historical and literary topics, most recently at the National Portrait Gallery on Lord Byron, and broadcasts on a range of arts programmes.
Alexander is the author of three acclaimed works of non-fiction, Blazing Star (Head of
Zeus, 2014), a bestselling biography of the Earl of Rochester, Restoration (Head of Zeus, 2016), a social and narrative history of the year 1666, and Byron's Women (Head of Zeus, 2016), an 'anti-biography' of Lord Byron and the most significant women in his life. He has also worked as a ghost writer and editor, helping with an eclectic range of projects that have included the historian Leonie Frieda's Francis I: Maker Of Modern France (Weidenfeld & Nicolson, 2018) the artist Sebastian Horsley's bestselling memoir Dandy In The Underworld (Sceptre, 2007), the fashion designer Patrick Grant's compilation Original Man (Gestalten, 2014) and, the political counterfactual book Prime Minister Corbyn (Biteback, 2016).
---
Martyn Beardsley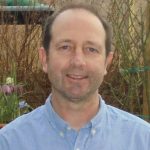 Martyn is a full-time writer and freelancer. He has been a published author for more than twenty-five years and has been doing freelance editorial work for ten years. His special interest is history, and most of his non-fiction writing is historical or biographical in nature. Martyn began as a children's writer, his first books being the successful Sir Gadabout series for Orion, which was turned into an award winning series for CITV. Outside of writing, Martyn is interested in sport, Eastern thought and philosophy (he is a Buddhist).
Martyn's books for children include the Sir Gadabout series 1992-2008, two picture books (Five Naughty Kittens & The Cat That Went Woof, Franklin Watts), three books for OUP's Project X series, including The Swarm. He has written several titles for Barrington Stoke, who specialise in books for dyslexic or reluctant readers. His most recent book is a novel for older children, The Ghosts of Blackbottle Rock.
Among his adult books are a biography of the Arctic Explorer Sir John Franklin (Deadly Winter), the story of England's last fatal duel (A Matter of Honour) and a Victorian detective novel (Murder in Montague Place). He also has a book on the Gunpowder Plot and is working on one about Charles II and his escape into exile.
Martyn mostly deals with children's fiction and adult non-fiction.
---
Dr Simon Underdown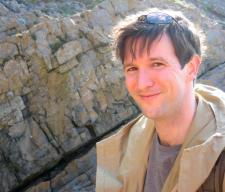 Simon is Principal Lecturer in Biological Anthropology at Oxford Brookes University. He read Archæology at Leicester before undertaking doctoral research on Neanderthal extinction at Cambridge. Simon teaches, researches and writes on human evolution, forensic anthropology, palæoepidemeology, the relationship between biology and culture and the development of evolutionary thought. He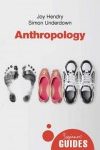 is particularly interested in science education and communication, and has appeared on a range of radio and television programmes discussing aspects of human evolution and the latest finds and developments in the subject. He has also contributed book reviews to numerous publications, including History Today and the THES and has written for The Guardian on a number of contemporary issues in science, including climate change, creationism, religious belief and the use of human remains in research. Simon is currently working on a book that addresses the relationship between the social and biological aspects of being human from an anthropological perspective. Simon's book Anthropology, A Beginner's Guide, co-written with Joy Hendry, was published by Oneworld in 2012.
Click to read Simon's articles in The Guardian
---
Alan Hamilton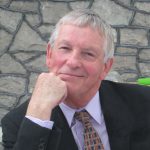 Alan is a qualified proof reader and has more than six years of experience as a copy editor, including texts by authors having English as a second language, and of substantive editing. He has an MA from University College, Oxford (Modern History) and an MSc (With Distinction) in Human Resource Development from Nottingham Trent University, and comes with an extensive background in marketing and management within global organisations. His preferred editing field is fiction, especially historical, but is also happy to edit non-fiction covering history, economics, government, politics, religion, and business.
Alan is the author of a novel set in the 1920–1930s, Stalemate (2014 by Silverwood Books), his second book Nobody's Children, will be published soon. He is currently writing a 'what if . . ?' historical novel covering the post-Bosworth reign of Richard III.
---
Chris Schüler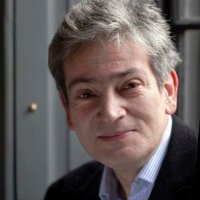 Chris Schüler read English at Pembroke College, Oxford, and has more than 30 years experience as a writer, journalist and editor specialising in literature, travel and the arts. His books include Writers, Lovers, Soldiers, Spies: A History of the Authors' Club of London, 1891–2016 (Authors' Club 2016), and three histories of cartography, illustrated from the collections of the Royal Geographical Society.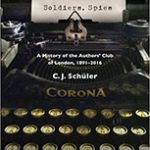 He is also the co-author of the transatlantic bestseller The Traveler's Atlas. His articles have appeared in The Independent, The Independent on Sunday, The Financial Times, The Tablet, Slightly Foxed, The New Statesman and other publications. He has served on the editorial staff of The Independent, the Rough Guides and the Folio Society. As a freelance, he has edited many travel guides and other illustrated non-fiction.
Chris holds diplomas in Field Archaeology (Birkbeck College) and German (the Open University), and is a Fellow of the Royal Geographical Society and the Royal Numismatic Society. For the past four years he has served on the reading panel for the Authors' Club Best First Novel Award, and in 2008 he was elected chairman of the Authors' Club.
Chris'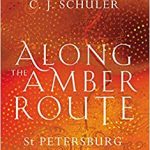 s latest book,  Along the Amber Route: St Petersburg to Venice (Sandstone Press), an epic travelogue through Eastern and Central Europe, was hailed as 'timely and powerful' by the Financial Times on its publication in February 2020.
Find Chris's articles at http://www.cjschuler.net/artix.htm
---
Clive Dickinson
Clive Dickinson read English at Oxford and has more than 30 years writing experience as afull-time author, editor and project manager. As a ghostwriter he has produced a wide range of books from an Enid Blyton novel and best-seller celebrity titles, to his most recent work, a ghosted novel based on true-life experiences in American organised crime 50 years ago. His work as a children's writer has included historical fiction (for Collins), light reference (for Red Fox, André Deutsch and Puffin), books with Manchester United Football Club and a fun look at maths that is still in use in schools around the world over 25 years after it was first published. His historical works have included work on royal biographies, books for the National Trust, English Heritage, the Historical Houses Association, Visit Britain and Past Times. For several years he has devised, written and produced popular reference titles for Marks & Spencer. European editions of Clive's books have been translated into several languages, notably German and Spanish, which sell internationally from the USA to Australia.
---
Rita Carter

Rita Carter is an award-winning science and medical writer who specialises in books about the human mind

and brain. Mapping the Mind (Weidenfeld and Nicolson, 1998) was the first layman's guide to the emerging field of neuroscience. It received exceptional praise from academic and literary critics and was short-listed for the 1999 Rhone-Poulenc Science Book prize (now Aventis). It has sold more than 100,000 copies and has been translated into 14 languages. Exploring Consciousness (University of California Press, 2002) integrated the science and philosophy of this famously "hard problem" in a way that made it accessible to the ordinary reader. It also received very strong reviews and was a bestseller for its publisher. Use Your Brain – Memory (Cassell's, 2006) is part of a series (edited by Rita) which shows how brain science can be applied to the psychology of everyday life. Her latest

book, Multiplicity: The New Science of Personality was published to critical acclaim in January 2008 by Little Brown. Rita also contributes to newspapers and magazines, including New Scientist, The Independent, The Times and The Daily Mail. She was twice awarded the Medical Journalists' Association prize for outstanding contribution to medical journalism. Rita worked for several years as a radio and TV presenter. She continues to appear regularly on TV and radio and gives frequent talks and lectures throughout Europe and the United States.
---
Charlotte Holloway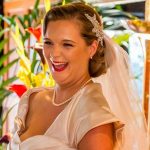 Charlotte Holloway is both an editor and author. Following completion of her German Literature degree at The University of Birmingham, Charlotte moved to Oxford where she is a leading editor at a major publishing house. She has worked in the publishing industry for more than a decade, and is experienced in the structural editing, line editing, and proofreading of manuscripts. Described by one client as "thorough, perceptive and encouraging", her manuscript reports are often commended for their attention to detail and sheer readability. Her focus is on fiction and she will accept manuscripts within any fiction genre. She offers full manuscript, short story and single chapter assessments, but her focus will always be on helping you get what you want out of your writing. Follow Charlotte at her blog On Writing.
---
Dennis Hamley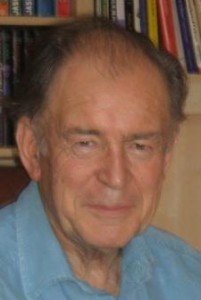 Dennis read English at Jesus College, Cambridge, and has a PhD from Leicester University. He has been a children's and young adults author since his first novel, Pageants of Despair, was published by Andre Deutsch in 1974. This has since been reissued in 2006 by Paul Dry Books of Philadelphia. His many other works include the novellas Hare's Choice (1988, published by Andre Deutsch in the UK and Dell in the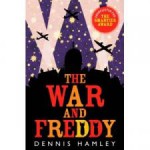 USA, reissued in 2006 by Barn Owl Books); The War and Freddy (Andre Deutsch 1991, shortlisted for the Smarties Prize and reissued in 2007 by Catnip Books); the first two novels of a trilogy Ellen's People (Walker Books 2006, published in the USA by Candlewick Press retitled Without Warning) and Divided Loyalties (Walker Books 2008). Dennis has written crime fiction for young adults in the Point Crime series published by Scholastic, including the medieval mystery sequence The Joslin de Lay Mysteries (1998-2001).
He has published two collections of his own short stories, contributed to many other collections and edited two short story collections for Oxford University Press. Dennis was a teacher, teacher trainer and County English Adviser for Hertfordshire, where he founded two long-running residential writing courses, for teachers and primary school pupils. He was a tutor for short fiction for the Oxford University Department of Continuing Education Diploma in Creative Writing.
---
Dr Pauline Kiernan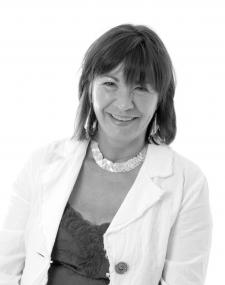 Pauline is an award-winning screenwriter, script editor, author and award-winning playwright, as well as a Shakespeare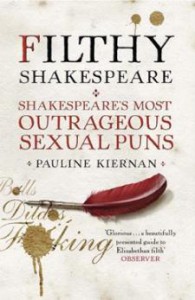 scholar and former journalist. Her most recent book Filthy Shakespeare: Shakespeare's Most Outrageous Sexual Puns (Quercus) was an Observer Book of the Year. She has written five screenplays, including one commissioned by an independent Hollywood producer which is now in development, and another by a young UK company. She has been a script reader for several film companies, and acts as consultant on Shakespeare productions. She has an MA in Playwriting from the University of Birmingham, under the tutelage of the playwrights Mark Ravenhill, April de Angeles and David Edgar, and won the Special Prize in the Royal Exchange Playwriting Competition for her stage play, Actors! which was then performed in London. Pauline has an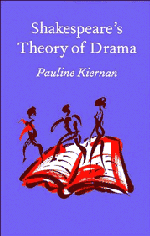 MA and Doctorate in English from the University of Oxford, where she taught Shakespeare and Drama courses for several years, and was appointed the Leverhulme Research Fellow, working with directors and actors at Shakespeare's Globe, in its first five years. Her academic books include the acclaimed Shakespeare's Theory of Drama (CUP) and Staging Shakespeare at the New Globe (Macmillan), and she has lectured widely on Shakespeare and drama in Europe and the States. Pauline is a member of the Royal Society of Literature, The Society of Authors, and the has served on Committee of Writers in Oxford.
---
Joselyn Morton

Joselyn Morton is a producer for film, television and theatre and a poet, editor, journalist, casting director. She has worked with the greats, including Barry Levinson, Stephen Spielberg, Kevin Kosner and the late, great Robert Mitchum. Joselyn started her career as a teacher in New Zealand, Hong Kong and London. In the late 1960s she turned to journalism, first as a picture editor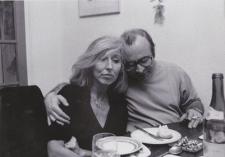 for IPC Magazines in London. After a period as a freelance journalist, Joselyn entered the publishing world working for Phoebus, Octopus, and was the Assistant Editor on the British Film Institute's Annual Year Book that was brought out to celebrate their first 50 years. In the 1980s she worked as a Freelance Casting Assistant, and in the 1990s as a Casting Director and producer for Film, television and Theatre in London and New Zealand. Joselyn has researched, developed & produced film projects including Murray Head's music video 'Little Bit of Loving' and a documentary on the Jewish community in Auckland. She then joined Ocean Productions as a producer. Her credits as a casting director include Theatre: Sink The Belgrano by Steven Berkoff, Half Moon Theatre, London with Edward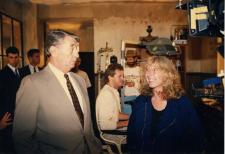 Tudor-Pole. Metamorphosis by Steven Berkoff Mermaid Theatre London with Tim Roth & Saskia Reeves Film: The Young Sherlock Holmes, with Nick Rowe, Sophie Ward and Alan Cox; Executive Producer Stephen Spielberg Rapa Nui with Cliff Curtis and Rena Owen, Directed by Kevin Reynolds and produced by Kevin Kostner TV:Soldier, Soldier for ITV; Which Way Home, starring Cybil Shepherd and directed by Dir Carl Schultz. She has had three major projects with South Pacific Pictures: All For, directed by Wayne Tourell; Betty's Bunch and Raider of the South Seas directed by Chris Bailey; Brotherhood of the Rose for NBC, starring Robert Mitchum and directed by Marvin Chomsky. Angel in Green for CBS with Susan Dey and Milo O'Shea, also directed by Marvin Chomsky. Joselyn is pictured with her great friend, Bob Hoskins, at home, and on set with the late, great Robert Mitchum.
---
Dr Sarah Shaw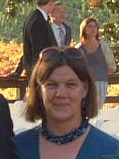 Sarah is a leading light in her field and an Oxford academic. She read Greek and English at Manchester University then went on to do a doctorate in English Literature. She studied Pali at Oxford and has written several books of translations of early Buddhist texts,

with accompanying explanatory material: Buddhist Meditation; An Anthology of Texts (RoutledgeCurzon 2006) The Jatakas; Birth Stories of the Bodhisattva (Penguin India, 2006; Penguin Classic series 2008). She has written a book on the context of Buddhist Meditation, entitled An Introduction to Buddhist Meditation with RoutledgeCurzon in the summer of 2008. She teaches for the Oxford University of Oxford and writes on Buddhist subjects.
---
Fiona Thornton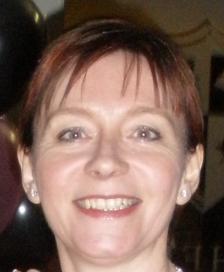 Fiona Thornton has over twenty years' publishing experience as a production editor, copy-editor and editorial consultant. She did a BEd at Cambridge, and after two years teaching English made the career move into publishing, cutting her editorial teeth as an English Editor with Longman's in Hong Kong; she also co-authored English language text books for them. On her return to the UK she worked for several years for Alan Sutton Publishing, gaining experience as a production editor and subsequently as a Senior Editor. Since opting for the flexibility of freelancing, she has undertaken work for many publishing houses, and has also copy-edited a number of titles for The National Trust, Past Times, English Heritage, Marks & Spencer and the British Library, amongst others. She works regularly for Manchester University Press, primarily on titles from their history and politics lists. Fiona has tackled everything from calendars and crosswords, through children's fiction, company histories and sports books, to multi-authored academic texts. Her nickname in the trade is 'Mrs Picky' – a sobriquet of which, as a professional pedant, she is especially proud!
---
Brenda Stones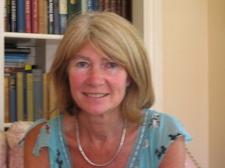 Brenda Stones has worked in publishing for over 30 years – starting as a graduate trainee at Cambridge University Press and finishing as publishing director at Oxford University Press, with stints at Macmillan, Longman, Letts, Hodder and Walker Books along the way. She has particular expertise in education, publishing for every subject area and every age-group, from pre-school to further education. She has been the author of educational series for WHSmith, HarperCollins, Badger Publishing and Franklin Watts. Brenda lectures for the Publishing Training Centre, Oxford Brookes, and the MA in Publishing Studies at City University. She runs her own small poetry press, called Pisces Press, and organises the literary events programme for her local library. Brenda also has extensive contacts in every sector of publishing.
---
Trevor Mostyn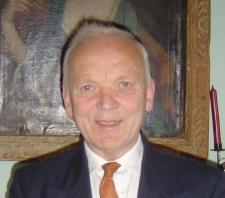 Trevor Mostyn has been a journalist, publisher and consultant in the Arab world, Iran and India. In 1965 he hitch-hiked to India, returning via Afghanistan, Iran and Iraq. Later he travelled constantly in the region as Macmillan Publishers' Middle East Manager. From 1990 to 1996 he created and ran the European Union's Med Media Programme. He wrote for the New Statesman on the Islamic Revolution in Iran and the civil war in Lebanon and visited Sarajevo as a war correspondent with Reporters sans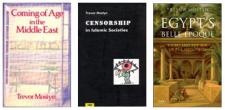 Frontières in 1993. He was a Financial Times correspondent in Cairo and Middle East correspondent for The Tablet. He writes for Prospect and reviews books for the Times Literary Supplement. He also ran the Journalist Fellowship Programme at The Reuters Institute for the Study of Journalism at Oxford University's Department of Politics and International Relations. He has just finished a romantic novel set in the Middle East. His published books are Censorship in Islamic Societies (2002), Major Political Events in Iran, Iraq and the Arabian Peninsula 1945-1990 (1991), The Cambridge Encyclopedia of the Middle East and North Africa (1988), Egypt's Belle Époque – Cairo 1869-1952 (1989, published in a new edition in June 2006), Coming of Age in the Middle East (1987) and the MEED Practical Guides to Saudi Arabia, the United Arab Emirates. and Jordan (1981-83). He is deputy chair of English PEN's Writers in Prison Committee for whom he has visited the Chernobyl region of Belarus, covered the trial of Saad El-Din Ibrahim in Egypt and defended a Congo-Brazzaville asylum-seeker in Oxford.
---
Kamal Lathar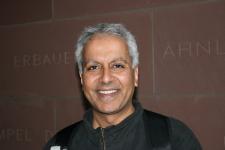 Kamal writes fantasy thrillers for YA. His first novel, The Changeling, published in 2006, is the story of a boy, Peter Badger, who goes in search of his missing father. The second in the series, The Eternal Well, a very dramatic telling of the rescue of a soul that could destroy the whole of existence, will be published soon. Currently, he is working on the third in the Changeling Saga, and a detective romance. In addition, he works on screen script development and on thrillers. Kamal is an expert on self-publishing and has helped set up many successful projects. He is also an international selling artist. Visit his website: tarragonpublishing.com
---
Caroline Walton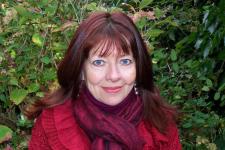 Caroline Walton is the author of several books on Russia. Her novel, The Voice of Leningrad, won the New London Writers Award. Her other books include, The Besieged, a history/memoir on surviving the Siege of Leningrad and Little Tenement on the Volga, which made the Harvard recommended reading list. She also works as a ghostwriter – specialising in East European and Jewish memoirs. A literary translator, in 2010 she translated a history of Kazakhstan by its President, Nursultan Nazarbayev. Caroline is a writing mentor, who is passionate about helping others release their talent.
---
Eleanor Blow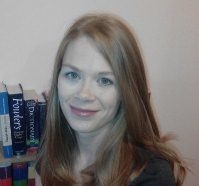 Eleanor Blow is a professional book editor and has worked in the publishing industry since 2006. Eleanor worked for several years in academic and professional publishing, including as a Commissioning Editor at Elsevier. She concentrates on commercial and trade publishing. Her areas of special interest are history and historical fiction, women's and romance fiction.
---
Lesley McDowell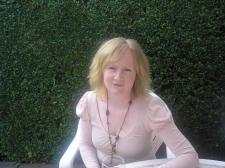 Lesley McDowell is a literary critic and the author of a novel, The Picnic, published by Black and
White, Edinburgh in 2007, and a non-fiction book Between the Sheets: Nine 20th Century Women Writers and Their Famous Literary Partnerships. She trained as an academic after completing a PhD on James Joyce at the University of Glasgow in 1994, and taught for two years in the Department of English at the University of St Andrews, before taking up full-time literary journalism. She has reviewed for the Guardian, the Independent on Sunday, the Times Literary Supplement, the Literary Review, the Herald and the Scotsman. In 2005 she was shortlisted for the Orange/Scotsman Short Story award and in 2008 won a Writers' Bursary from the Scottish Arts Council for work on a forthcoming historical novel. She lives in Glasgow.
---
Venetia Welby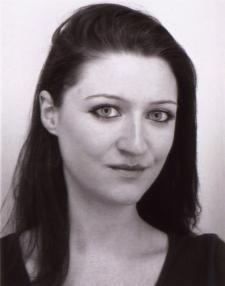 Venetia is a professional novelist and teacher of writing with roots in journalism, literary fiction and travel. She has a first class Classics deg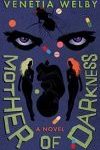 ree from Oxford and a master's in Comparative Literature from Kings College, London. Far from being an armchair critic, Venetia has lived and worked in the field in pursuit of authenticity in her writing and understanding of the work of others. To this end, she has lived on four continents and written three novels, a philosophical blog and an academic treatise. She has explored the journalistic worlds of food criticism, fashion (as assistant editor at Condé Nast), indie music and social/cultural commentary and has edited everything from manuscripts to menus, fiction to theses and websites to brochures. When not seeking out new countries and ideas, she is actively involved in the literary scenes of London and Oxford.
---
Dr Mavis Curtis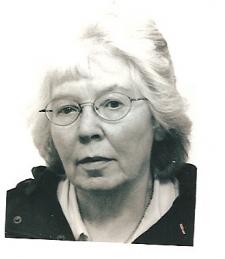 Mavis has spent many years working with children in an educational environment. She has enjoyed reading with children of all ages and has explored a wide range of books, from The very Hungry Caterpillar to His Dark Materials by way of Room on
the Broom and Horrid Henry. She has undertaken a substantial body of research into children's oral tradition and has written and edited books and articles on the subject. She has appeared on radio and television, being an expert "hopscotchologist" and has reviewed books on children's folklore. She is currently involved with a reading scheme with Primary School children and is about to embark on a project exploring with children the structure of children's literature. Mavis has written a history of the WI, The WI: A Century in the Making and has written on local history.
---
Kate Prendergast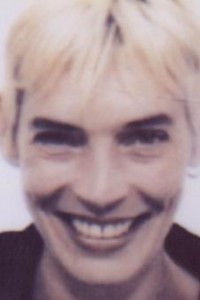 Kate Prendergast has been a writer and editor for more than twenty years. Her areas of interest include science and spirituality, archaeology and the environment. She won the University of London Derby-Bryce prize for History under the guidance of her tutor, David Starkey, and went on to take her D.Phil. in Archaeology at the University of Oxford. She has taught Archaeology, Anthropology and History for Oxford, UEL and the OU. Kate was Senior Writer for Science & Spirit, a Templeton Foundation-funded journal exploring issues in science and religion. She also contributed to the development of Pambazuka News, an award-winning website featuring news and comment on Africa. As a freelance writer, Kate has written for Marie-Claire, Islam Online, History Today, and BBC History. She has contributed to several books on archaeology, with a focus on religious and ritual practices in prehistory, and is currently working on a book on the Neolithic rock art of southern England. An active public speaker, she is a member of Rescue History! – a network of academics interested in exploring how the humanities can better enable our understanding of, and response to, climate change. She is an experienced copywriter and editor, and has worked on online publishing projects for a wide range of public and independent sector clients.
---
Victoria Azaz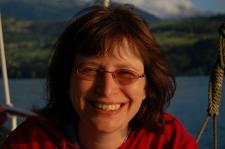 Victoria Azaz has spent 19 years in publishing, both on the editorial and the sales and marketing sides of the business. Starting out as a Waterstone's bookseller, she gravitated to Debrett's Peerage and Europa Publications as an editor and from there to Cambridge University Press, where her Oxford University Russian degree made her indispensable. She worked as a marketing manager at Oxford University Press before joining Macmillan Publishers as the regional manager for Central and Eastern Europe, and as director of four of their Eastern European businesses. Now a freelance editor, she still works as an editor and proof reader for Macmillan. Victoria has been editor of the Good Book Guide. She speaks several languages.
---
Andrew Chapman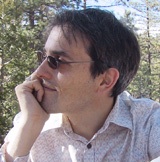 Andrew Chapman read English at the University of Edinburgh. In his 14 years in publishing, he has been the editor of computer, recruitment and property magazines; the deputy editor of a religious newspaper (despite being an agnostic); and the editor of many non-fiction books on subjects as diverse as travel, dementia and science. Well-versed in communicating instructional material clearly and engagingly, he is the author of The Monster Guide to Jobhunting (2001), The A-Z of Genealogy Websites (2006), 101 Family History Tips (2006) and Actors' Handbook 2007-8. 
Andrew has written and edited for Dorling Kindersley, Pearson Education, The Independent, The Lawyer, Future Publishing, Trinity Mirror, Reed and many others. He is also an experienced book designer and typesetter who knows how to make a soft return after a swung dash. In his 'spare' time he is the co-creator of the popular book recommendation website, What Should I Read Next?
---
Dexter Petley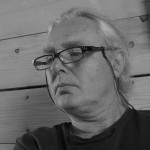 Dexter has published four critically acclaimed novels: Little Nineveh, Joyride, White Lies, One True Void, with Polygon, Fourth Estate and Two Ravens Press. White Lies was longlisted for the Dublin IMPAC and shortlisted for the Dazed & Confused award for Most Promising Writer 2003. He translated The Fishing Box by Maurice Genevoix from the original French (shortlisted for the Oxford-Weidenfeld Prize) and was a regular contributor to Waterlog magazine for which he was voted New Angling
Writer of the Year 2005, but can now be found in new print journal Fallon's Angler. He is an experienced fiction editor and copy editor, has ghostwritten several autobiographies and edited Powerlines, an anthology of new writing published 2009. He is one of the longest running writers on cult website Caught By The River and contributed chapters to both their best selling anthologies of nature writing, Words on Water and On Nature (Harper Collins).  In 2013 he was featured on a Radio 4 arts programme talking about his writing. He lives in a yurt in Normandy and when not writing he is fishing or mushroom hunting. See Dexter's blog at: http://caughtbytheriver.net/category/arcadia/, described as "… the weekly correspondence between angling's most original contemporary writers, John Andrews and Dexter Petley."  His latest book, Love Madness Fishing, Little Toller Books was published in 2016 and is the subject of another Radio 4 programme broadcast in July 2016.
Read his blog for Waterstones at:
https://www.waterstones.com/blog/love-madness-fishing
Dexter's website is at www.dexterpetley.com
---
Sara-Jayne Slack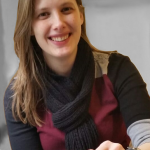 Sara-Jayne runs Inspired Quill, a publishing house born during the latter part of her MA in English Studies from the University in Leicester (2011). After managing it successfully for half a decade, Sara-Jayne has honed the method of editing fiction in a way that helps and encourages the writer to enhance their skills. Telling a writer "trust me and change something using blind faith" really doesn't help anyone in the long run. Her editing considers context, characterisation, pace, plot, technical and all other aspects of the manuscript – and includes comments on overall strengths & weakness of the writing.
Sara-Jayne is a social entrepreneur, convention panelist, (very) amateur actress and lover of all things tea related. She splits her time between her Day Job™ as a Focus Mentor, managing the not-for-profit publishing house Inspired Quill, and thinking up excuses not to exercise. She's also scarily comfortable talking about herself in the third person, and holds the belief that 'To Do' lists breed when your back is turned.
---
Eva R. Marienchild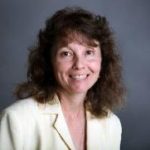 Eva has written numerous print and electronic pieces on everything from how-to know your tenant rights to how a cell ages. She has ghost written and served as editorial consultant on memoirs and books on diverse subjects such as cruises around the world, championship summit climbing and how a woman found God through birds. Eva has served as copywriter and proof reader at the Dell Laboratories in New York City and has served as a columnist, journalist and editor on several newspapers. Currently, she focuses on writing about better living skills for her readers' spiritual and physical wellbeing; blogs; tweaks and produces audiobook scripts and cares for animals. Her books, inspirational romances, are published by DoubleDragon Press (Canada).
---
Publishing Consultant
Ilaria Meliconi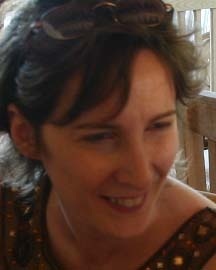 Ilaria graduated from the University of Bologna with a degree in Astronomy in 1995, then went on to do an MSc and a DPhil in History of Science at the University of Oxford. She has worked in a variety of roles in academic publishing, from journal administrator to commissioning editor, and in subjects as varied as medicine, physics and statistics. She has worked with many high-profile academics and learned societies both in the UK and internationally. Ilaria owns Hersilia Press, publishing crime fiction translated from the Italian, and consults with prospective authors and learned societies on their writing strategy. With the Oxford Editors her consultancy concentrates on exploring various publishing options depending on the author's requirements, whether self publishing or looking for a deal with the major houses.
---
POETRY
Ben Parker
Ben Parker was born in Worcester in 1982 and completed a creative writing MA in poetry at UEA in 2008. He now works for a publishing firm in Oxford. His poetry has appeared in a number of magazines, including Oxford Poetry, The White Review and Under the Radar. His debut pamphlet, The Escape Artists, was published by tall-lighthouse in 2012 and shortlisted for the 2013 Michael Marks Award. Ben is currently poet-in-residence at the Museum of Royal Worcester.
Please note our new telephone number: 01865 238066.
"Cut out all these exclamation points. An exclamation point is like laughing at your own joke."
― F. Scott Fitzgerald