Agent Finder Service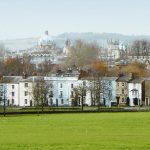 We offer a very popular agent finding service, targeting the best agents for your work. We will read your work and research who would be the best agents or publishers to send it to. They we will send out your query package for you – this will include a query letter and synopsis for fiction, a proposal for non fiction, and we will also copy edit the first three chapters. The Oxford Editor's team will send your query package to agents or publishers for at least six months.
Hopefully, the first agent we approach will be the one who takes you on, but we will keep going till we have exhausted the possibilities. We will take into account the time it takes for agents to write back, so six months is a guide and sometimes it will take longer.
We charge a flat fee of £950 for the service.
Let us take the pain out of searching for that agent.
Our Fees and How to Submit:
Please click here to go to our fees page.
If the book is true, it will find an audience that is meant to read it.

Wally Lamb
Discounts:
We offer discounts when more than one service is taken up and paid for at the same time at the start of the work.
Please see our Terms and Conditions.