Prose is architecture, not interior decoration.
Ernest Hemingway
---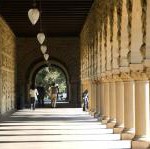 I had been writing my novel for a long time. Like many, I'd been on several creative writing courses, writing retreats, writing weekends (you name it – I'd done it) but still, I couldn't focus, couldn't develop my book in the way I wanted to. Eventually I found myself at the (metaphorical) door of the Oxford Editors. They welcomed me. That was the first step. They didn't make me feel like 'just another aspiring author' but someone with potential. Even if I didn't know it then, that was the beginning of a long path to rebuilding my self confidence as a writer. After months of editing and reviewing pages, talking, listening to advice, drinking coffee, crying, all with my mentor, Cherry Mosteshar, from the Oxford Editors, I can say I have now finished what I feel is a good enough draft to send out to agents. That is down to the Oxford Editors. Without their support I would never have reached this position. They gave good sound advice and weren't bitchy but also didn't hold their punches. They were just honest about what they thought. They also didn't make promises they could never keep. They were upfront about the fact that there is no magic wand. They can't get you published by using their services. But they can put you in the best possible position to get to where you want to go. Everyone I have met involved with the team are experienced writers and editors so they know the process from both sides and can advise accordingly. I'm so glad I spent my time, money and energy with them and recommend them to each and everyone of you.
Charlotte Green
---
"This wasn't my first published book, or even my second, but Gideon's review of my third manuscript quickly homed in on critical blind spots: where someone slipped out of character, or when the tone shifted out of thriller mode, or when the dialogue was too 'on the nose'. He also pointed out where the prose shone, and where the protagonist's dark humour hit the mark. Well worth it!"
Barry Kirwan
---
I completed a 460 page political thriller late January 2019. Its easy to run away with the idea that you have written a first class book, as like any other industry its a fiercely competitive business. An aspiring writer needs an person to read, edit and recommend in a dispassionate way. To be honest I do not think a novice writer has any chance in getting a writing career off the ground without an editor. So, I trawled the web for the right firm and settled on "The Oxford Editors" . Then, Cherry set about a full line edit and critique report. The deal was the edit must be completed by the 1st March 2019. It was completed on the 25th February. The 21 page report followed a few days later. Its amazing how many mistakes, inconsistencies and repetitions I made. The line edit was very comprehensive, precise and invaluable too me. Also, the report was highly detailed. I was told at the beginning they don't flatter an inspiring author. Cherry did not. I was told all the good points (of which there were many) and the not-so-good of which there were dozens. I still have much work to do before I have any chance of seeing my book on the shelves of WH Smith – but based on the report I have, there is cause for cautious optimism. I thoroughly recommend this organisation.

C. V Drake. (Essex)
---
Matt's insightful and thought provoking assessment has been graciously received. The pointed feedback resonated with me and provided me with clarity in the areas where I was struggling but could not pinpoint a way out for myself—in short, brilliant!
I have set up a drawing board and have started the analysis to restructure and rewrite. It will take several weeks, however I very much look forward to following up accordingly.
I was very pleased indeed with the help I got from The Oxford Editors so I would definitely recommend their services. They are widely competent and experienced in the whole process of publishing, from writing to the publishing itself, so I'd advise anyone who wants a steer or advice (as well as a "done for you" service) to go them.

Alison Haill
CEO
Executive Business Coach
Specialist in Leadership Communication
---
I wasn't sure where to go with my middle-grade novel, but I looked at the reviews on the Oxford Editors' website and felt that this would be a good place to start to get a professional edit. From the start, Cherry was very encouraging and worked in partnership with Amber Hatch to tidy up my plot and make sure my copy read well. This year I managed to find a literary agent, who has shopped the book around and now I have two publishing houses wanting to meet me, and my agent managed to organise a film agent for me too. It all started with making sure my novel was as tidy as it could be.
Shelley Turnbull
---
I have used the Oxford Editors on two occasions and plan to use them again. I'm learning the craft of writing from dedicated experts, improving the results and enhancing the experience. Cherry Mosteshar encourages the writer while adhering to essential and rigorous fundamentals using proven examples and techniques. Over several years, Cherry has helped with both hard and soft issues that ring louder with time and experience, in particular, how tactical and strategic cuts can invigorate a manuscript. For example, I learned how to focus a more critical eye on verbiage that saps the story's energy, particularly from the reader's point of view.


Edward Darenkamp
---
I know something about editing playscripts. Nothing about how it works for a book. Are You Going to do That Little Jump? began as a couple of paragraphs. Then it was a transcript from a conversation recorded by a friend. That was terrible; it read like a diary kept by a bored inspector of drains. I decided I must try to write it myself. But what was to be the style? I tried writing as I speak; I tried to make it chatty. Other passages came out as rather school-masterish and slightly old-fashioned. I went to a local book shop and listened to a group published authors. They all said 'GET AN EDITOR!'
I shopped around, with the help of Paul Warrington, the book's designer and friends, and we found THE OXFORD EDITORS. I had never expected to get so much advice on the structure and ordering of material. On what seemed irrelevant and ought to be dropped. On finding a consistent and rigorous style – not switching from chatty to academic from one paragraph to the next. It's surprising how hard it is to get used to being `told off' about the ordering of a piece of writing which is so personal. But you get used to it. And when the outcome is as successful – to judge by the public response – as Are You Going to do That Little Jump? is proving, then thanks and gratitude must go to Oxford Editors for their devoted work.
Got a novel or a memoir in your head or up your sleeve? Then I would recommend running it past the people at Oxford Editors, before you risk launching it into the big wide world.

Robert Gillespie
---
I have now finished my time with Dennis Hamley. He has sent me an extremely detailed report and we have also had a excellent, highly instructive conversation about certain aspects of the report which I didn't understand. He has been a remarkable, extremely kind and attentive tutor and I must say I feel very proud to have been his pupil. I feel almost sad that it is all over but I hope that when I have finished the second draft you will put me in touch with him again. I have learned so much and I am thrilled to bits with the whole process of writing a book. Thank you so much! Amazing value for money!!

Joy Willberg
---
I found Cherry, Mosteshar at The Oxford Editors, to be extremely professional and helpful at all times. Nothing was too much trouble. I'm going back a few years now to a time before I became a published author. A time when I knew very little about writing and how to present my manuscript. Cherry was a huge help and I would recommend their services to any writer just starting out and with little knowledge. I was that person back then, and I learnt so much. Hard work pays off, and to succeed we need to never give up our dream. My reward is that I'm no longer that novice who knew very little about the writing world…I accepted and took on board all the advice and help Cherry gave. I recommend The Oxford Editors to any would be writer starting out.
Caz Greenham author of The Adventures of Eric Seagull 'Storyteller' series
---
–I have worked with Oxford Editors for the last 24 months. Specifically, I was lucky enough to have Cherry Mosteshar as my writing mentor where, miraculously, she helped me turn a very ordinary piece of writing into a full manuscript which I am very happy with. The mentorship was a very special relationship where Cherry  and I meet frequently working on my writing style and helping me find my authentic writing voice. It has been the most wonderful process where Cherry listened and understood my vision for the work completely. At every stage, I had guidance and support, continuing through the publishing phase. I do not hesitate to recommend working with the Oxford Editors if you value your work as art, and wanting to go beyond the ordinary.

Elise Klein
---
I used the Oxford Editors for a manuscript assessment. I had to borrow the funds for this on a credit card so I prayed I was in good hands, and not wasting my money. The report I received back from the company was really good. Not good in being complimentary, but more in honesty which is what I wanted. Though they did give me some positive feedback also. Initially I had thought my book was ready for the next stages, but the assessment made me rethink the book in general. It pointed out a few things that needed clarification that I had not done. I have since relooked over the whole manuscript, and taken the advice the company gave me. I now feel a lot more confident about pushing my book to the next stage. Therefore I feel that the report was worth every penny. The communications between myself and Cherry were also very helpful.

Stephanie Markham


---
I have only praise for the Oxford Editor's team and Dennis Hamley, the editor assigned to me for a masterful response in assessing and copy-editing my manuscript. As with most authors, I was working against a deadline which had crept up unnoticed on me. This was my first book and I wanted to get an independent assessment of the quality and content of the writing before passing it to my publisher. I also had concerns about the order of some of the chapters as this was a book which mixed history, storytelling and autobiography and I needed to have a balance between the historical and modern aspects of the book. I received, very promptly, an in-depth assessment of my manuscript in which all of my queries and concerns were fully addressed. There were many excellent suggestions on how I could improve the work, especially on bringing all the strands to finality in the final chapters. Once I had completed some changes the book was copy-edited. There were so many things I had not noticed and many subtle changes proposed which made the work that much stronger. This process was a major confidence booster for me because the work was independently assessed by someone unknown to me and in this instance by someone to whom the subject of my book was new. Yes! It was a very worthwhile and valuable exercise.

Richard Kirwan
---
Please thank my editor very much for her comments: they will be extremely useful, especially the guidance re outline and planning, which I have so far been struggling with. It has been very useful to get a professional opinion in such an easy to read format and it has encouraged me not to go back to the law just yet!
Vidya

---
My own experience is that once a story has been written, one has to cross out the beginning and the end. It is there that we authors do most of our lying.
Anton Chekhov
---
I found the Oxford Editors efficient, helpful and friendly. I needed my 64,000 word manuscript assessed fairly quickly and received a helpful written reply and annotated manuscript three days after emailing it. The suggestions were spot on and very supportive; having incorporated them into my book my editor and publisher here in Australia were delighted with the changes. I have been singing the praises of the Oxford Editors ever since and am looking forward to working with them again.

Gilbert Mane, Sydney, Australia.

---
Buy Gilbert Mane's book, 7 Steps to Freedom http://www.gilbertmane.com/
I submitted the first 55k words of my novel for assessment, and I got back a 7k document – including excerpts for commentary – with detailed analysis on each chapter, character development, dialogue, process, mediums through which the story develops and such. Chehre opens with a synopsis of her analysis, which I thought was great, and in which she very quickly produced some real insight, both kind and critical, but always constructive.

Richard Galbraith
---
Buy Richard Galbraith's book, Concrete Operational http://www.operationconcrete.com/
Please convey my thanks to Dennis Hamley for this. His commentary is very full. All criticism is very fair and constructive, while the suggestions excellent. I'm glad he enjoyed the material so much. He's certainly helped me to understand what I am doing and what I should be doing a lot more clearly.

Nigel Speight, Children's author
---
Our authors have been published by a wide range of publishers and taken on my some of the top literary agents in the world. In the last year or so we have had authors we helped published by: Hodder; Pan Macmillain; St Martin's Press; Yale University Press; Oxford University Press; Harlequin; Hill and Wang; Harvard University Press and many more.

Also click to see Constitutional Pluralism in the EU By Klemen Jaklic