If you are in difficulties with a book, try the element of surprise: attack it at an hour when it isn't expecting it.

H.G. WELLS
Manuscript Assessment Services
Fiction, non-fiction, short stories and children's books.
Fees for Editorial Feedback.

We prefer payment by direct bank transfer so please contact us for bank details.
You can also pay over the phone using a debit or credit card or via our website using Worlpay.
Telephone : 01865 238066 or 01865 358737 if you need help with fees and payments.
Short stories

Up to 5,000 words

£100

6,000 words

£110

7,000 words

£120

8,000 words

£130

9,000 words

£140

10,000 words

£150
Full-length Books

20,000 words

£200

30,000 words

£224

40,000 words

£266

50,000 words

£308

60,000 words

£344

70,000 words

£386

80,000 words

£434

90,000 words

£490

100,000 words

£648
Fees falling between word-count prices above are charged at £5 per extra 1,000 words up to 5,000 words and then they will be charged as the next band up.

For longer manuscripts please contact us first.
Please contact us for details to make a direct bank transfer. If you have been sent bank details please double check with us before making any transfers.  You can also pay via a debit or credit card over the phone or by using our online payment page.

We love to see you come back, and if you have already been a client we will give you a discount of 10% off the normal, full fee on any future work.

Self-publishing:
Every book is different, so please contact us to discuss your project. On average to self-publish a book the fees would be:
Self-publishing with all the frills for a mere:
£4,400 for 60,000 word book.
£5,500 for a 80,000 word book.
£8,000 for 100,000 word book.
The service includes: copy editing, proof reading, cover design and formatting for paperback and ebook.
Marketing package £1,500 for six months. Call us on 01865 238066 or email info@theoxfordeditors.co.uk.
Scripts for TV, radio, film and theatre:
Feature film length – Usually 30,000 words.
Script of any length up to 30,000 words – £280
Script of more than 30,000 words up to 60,000 words – £350
Script of more than 60,000 words – stop now.
TV and Radio
1 hour episode – £180
2 hour episode – £360
3 hour episode – think hard about this and then let us cut to 2hrs and 30 minutes for £400.
Book proposals (to send to agents or publishers):
Reading manuscript and giving detailed advice on writing your proposal – £185
Writing your book proposal for submission to agent or publisher – £285
Mentoring:
This is a very personal relationship and depends on your project, but you can expect to pay between £45 and £150 per hour, depending on project and experience.
You can also take out a six-month mentoring arrangement for £2,500, or a one-year mentoring arrangement for £3,800.

Does my idea have legs?
We often get new writers who are unsure if they should devote the blood, sweat and tears in an otherwise busy life to a book, play or film. This service helps them at the very start to focus on their objectives and the real potential of their ideas with the help of an experienced, professional writer.
Fee: £150
 Writing courses:
Contact us for details:
Personalised Course
Tailored to your writing needs:
£250 for 6 months.
Novel Writing for Beginners:
Class-based tutorials: £479 for an 11-week course in Oxford starting in January 2019.
From blank page to book signing:
Everything you need to know to write your book, edit it and find a publisher. We take you from planning your book to researching the best agents for your work and how to promote your book – even if you have a publisher.
Six, weekly classes in Oxford from March 2019: £540.
Early-bird fee only £400 if booking October and November 2018.
Limited places so book early.
Ghost writing:
By arrangement. Every book is different, but the average 40,000 word book would cost in the region of £8,000 to write from interviews. To write from an idea or notes on storyline £15,000.

Memoir
Let us write your life story for publication or just to hand down to the family. A 60,000 word memoir, written through interviews with the subject, costs £4,850.
Copy editing and proof reading:
Every manuscript is different and some require more work than others, so please contact us first for a quote. We are always happy to answer any questions.
Academic:
We cover all academic works, but please contact us to discuss your manuscript first so we can find the perfect editor for your manuscript, paper or thesis.

Agent finder:
We will read your book and research who would be the best agents or publishers to send it to and then send out your query package for you. We will send to at least 50 agents or publishers, but the first one we approach may be the one who takes you on, so we charge a flat fee of £950 for the service.
Getting started:
At The Oxford Editors we love to hear from new writers, as well as from old friends. We will do everything in our power to ensure that you get the very best from your writing experience; our aim is to provide help and encouragement for all writers.
How to pay
We hope we have made our Fees page easy to use. You can pay using a debit or credit card, just call and we will take the details. You can also pay by cheque made out to The Oxford Editors Limited and sent to our address. If it is easier for you, you can also pay by direct bank transfer – just ask us for details. There is a £15 discount when you pay by bank transfer or cheque.

If you are in doubt please contact us through our Contacts Us page or telephone us on 01865 238066 or 01865 358737.
We are always happy to talk to you if you have any questions.
Manuscripts can be sent using our Submit Script page, or email your manuscript as a word document attachment to info@theoxfordeditors.co.uk
We do not accept encrypted manuscripts.
When submitting a manuscript please be sure to have the following details on the actual document:
Your name and the email address you used to contact us on.
Your postal address.
The service you requested (assessment, copy editing etc.).
The date you submitted the manuscript and any deadlines you have for the work.
Next steps
Please submit your manuscript. Once we have received your manuscript and payment, we will send you an acknowledgment and then pass your work and details to the editor who bests meets your requirements.

We also provide an express service with a turn-around time of 2-3 weeks at an additional cost of 50% of the original fee.
Format
All manuscripts should be typewritten in 12 point and double-spaced. Please also number pages in order to avoid confusion.
We will take great care of your work, but letters have been known to be lost in the post and computers crash, so please always make sure that you have a back-up copy of your manuscript. We cannot be responsible for any loss of your work.
Remember to include your name, telephone number, service you require and email address on the title page of your manuscript.
Always enclose a cover letter with your manuscript, with some basic information. It would help to know your target audience, your experience, the genre you are working in, your concerns and anything else that will help us to help you.
Talk to us
At The Oxford Editors we are always happy to take the time to make sure we meet your needs and expectations. If in doubt about your fees or the service that best suits your needs feel free to get in touch via our Contact Us page or on info@theoxfordeditors.co.uk.
Phone us if you want to talk over your options, for more information or just to chat about whether we can help you.
Telephone us
Telephone us for more information on:
UK:
01865 238066 or 01865 358737.

From overseas clients:
0044(0)1865 238066
0044(0)1865 358737
International contact numbers:
New York: 00 1 332 999 2984

Dublin: 00 353 1657 1803
Sydney: 00 61 261 403 376
Write to us
Suite 103,
266 Banbury Road,
Oxford,
OX2 7DL
Overseas payments
I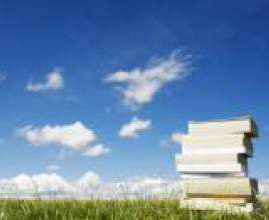 f you are based outside the UK please contact us for details on how to pay by international bank transfer.
Refunds: Refunds can not be given after work starts on your manuscript.
Please see terms and conditions:
"Ideas are like rabbits. You get a couple and learn how to handle them, and pretty soon you have a dozen."
John Steinbeck