Monday, July 18th, 2022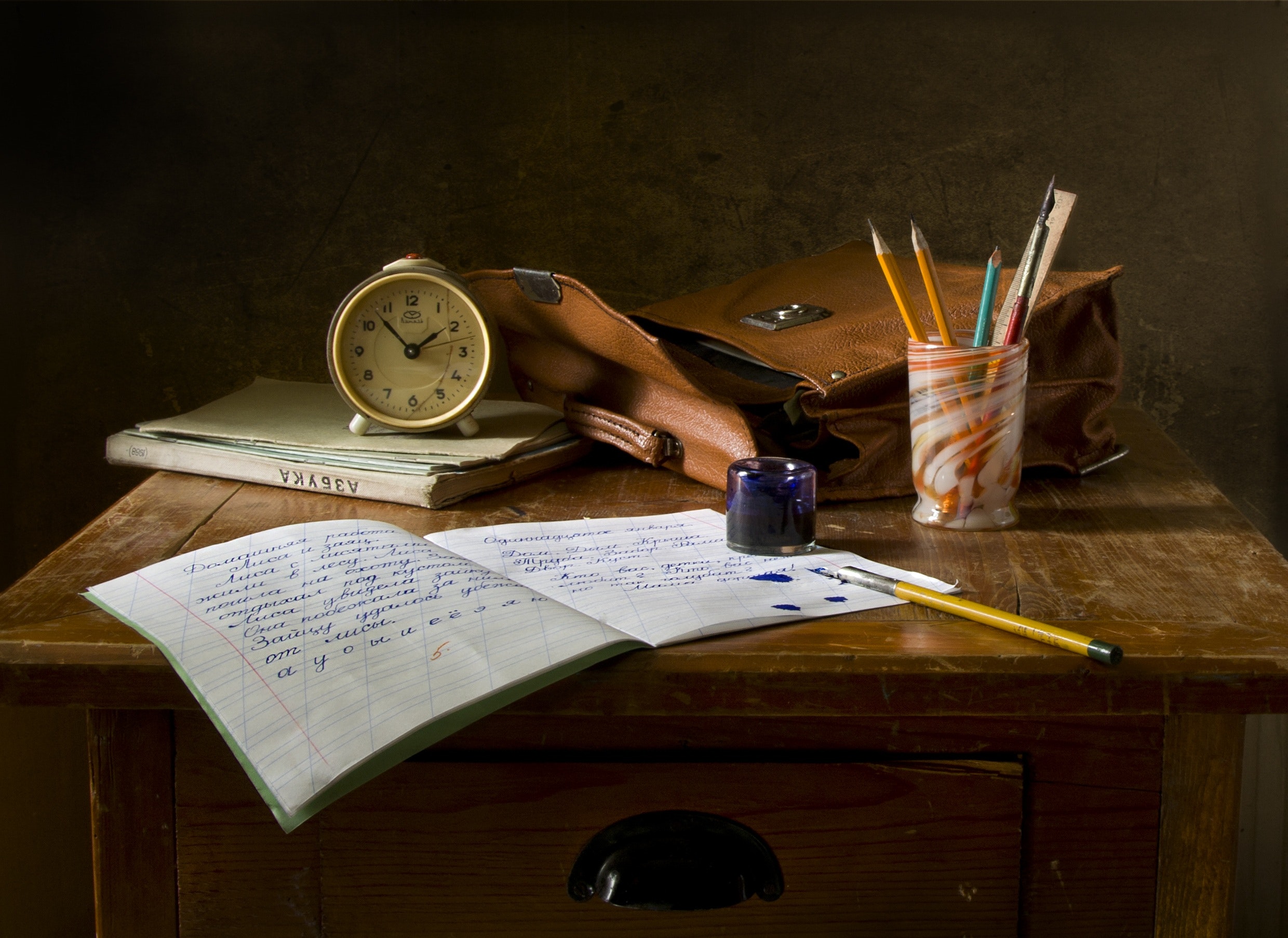 Always here for writers
Times are hard, so we are offering cost-of-living busting prices.
Keep safe, keep cool and keep writing.
📚
To fight the ever rising cost of living we are cutting our fees to take some of the pressure off writers.
Just talk to us and we will work out a great deal for you.
Introducing the latest arrivals on our team:
Christine Crabb
Christine Crabb is a copyeditor and proofreader with more than ten years of experience in academic works, computing, mathematics, web-based training, fiction, and tabletop games.
She has copyedited and proofread academic books in the fields of history, literature, and religion published by Cambridge University Press, Cornell University Press, University of Nebraska Press, and Harvard Semitic Monographs. She has also edited web-based training presentations for Fortune 500 companies including Microsoft, Google, and Dell, among others.
Christine's fiction and game editing credits include more than one hundred projects set in the Star Wars, Warhammer, Arkham Horror, Legend of the Five Rings, Genesys, Against the Gods Themselves, and Talisman universes for companies including Fantasy Flight Games, Edge Studio, Modiphius, Cubicle 7, and Pegasus Spiele. She has copyedited nine core rulebooks, including the Origins Award–winning Star Wars: Force and Destiny.
In addition, Christine has copyedited pharmacy and computing textbooks, articles, and white papers, as well as mathematical proofs and word problems for high school and middle school students. She previously worked in arts and event management and museum public relations.
Christine earned her BA in religion at Dartmouth College and completed graduate work in Hebrew Bible and ancient Near Eastern religious history at Harvard Divinity School.
Matt Telfer
Matt is a multifaceted editor working with new writers and established names such as Naomi Alderman, Malorie Blackman, Franck Cottrell-Boyce, Deborah Moggach and Jeanette Winterson. Stories are his passion – assisting writers develop ideas for different medium including screen, podcast, nonfiction and longform novels.
After studying literature at Caius, Cambridge, Matt was part of the National Theatre's Directors' Program, developing methods of storytelling, and later assisted the Royal Shakespeare Company's Artistic Director, notably at the Buckingham Palace/RADA initiative on behalf of The Prince's Trust. He also wrote, translated and adapted plays for the fringe theatre in London, Edinburgh and Paris, including Time Out Critics' choice Salomé, and The Independent Pick of the Edinburgh Fringe Dr Faustus.
He moved into film development, assessing novels for adaptation for Celador, Miramax and Film Four, before joining the Channel 4 editorial team on the development of a number of television dramas. Matt then went on to Granada, and later Lime, scouting new writers for Hollyoaks, running writer workshops with the Everyman Theatre in Liverpool. He was also on the BAFTA panel assessing youth drama. As Development Producer for The Digital Fiction Factory, Matt helped with projects from inception to final draft stage.
He currently offers consultancy, editing, ghostwriting, mentoring and translation services to a range of writers from India to Ireland, not to mention Australia, America, France and Morocco. Helping develop clear, engaging and inventive stories for broadcast or publication is his goal.
Riv Begun
Riv has worked as a writer, editor, and filmmaker for more than a decade. She is a graduate of Boston University, where she focused on screenwriting and storytelling. She has been published in the bilingual magazine Format, Papier, Slippage Lit, Naturally Curly, and various Jewish publications. She is represented by Rena Rossner at the Deborah Harris Agency.
Her editing experience includes working with authors on contemporary, fantasy, horror, and historical fiction, as well as editing manuscripts, essays and papers for authors for whom English is not their first language. She has edited and written young adult, middle grade, and adult manuscripts. Riv's focus on the core of storytelling and character arcs give her a keen eye for developmental edits. When she edits, she leaves no stone unturned, focusing on characterisation, pace, plot, technique, story arc and all other aspects of the manuscript, including pointing out its strong points.
Riv has lived in six countries and speaks four languages. Her cultural awareness and experience bring an international perspective to her editing. She is an editor at the Voyage YA journal. She is also a reader for them, reading through several stories a week and deciding on their potential to be included in the magazine. She is also a writing tutor and mentor for the POSSE foundation. She also works as a mentor giving developmental edits and publishing advice.
Riv is an educator at heart, and her editing method involves opportunities to learn. In addition to commenting on the current work, she offers resource and book recommendations to grow the writer's craft. She can offer advice and direction on how to get a manuscript on the path to publication. She is available for fiction manuscripts.
Lindsay Hawdon
Lindsay is a former Sunday Times and Telegraph travel columnist and an acclaimed literary writer. On leaving school, she spent three years travelling around Europe, Africa and India, hitching rides and sleeping under canvas. She has since travelled to more than one hundred countries. Her travel column An Englishwoman Abroad, ran in the Sunday Telegraph for seven years.
Her column for The Sunday Times, Have Kids Will travel, followed a year travelling with her two young boys around South East Asia. Their most recent trip, featured in a monthly column for The Independent called The Rainbow Hunters, took them around the world to find the origin of colour and raising money for the charity War Child.
She writes regularly for the LA Times, The Australian, Red Magazine, The Guardian and Conde Nast Traveller, among other publications.
Her first novel Jakob's Colours was published by Hodder and Stoughton. It was shortlisted for The Authors Club First Novel Award and was an Elle Magazine novel of the year. Her short stories have won awards, including the Ian St James Award and World Wide Writers, and have been published in several prestigious anthologies.
Lindsay is an Associate Lecturer on Bath Spa University's Creative Writing MA, and also lectures on the Travel and Nature Writing MA. She is also an editor for Curtis Brown helping writers get their work ready for submission to publishers. She has worked across all genres.
Lindsay she loves to read, wild swim, dance in the kitchen and hang out with her two boys (They recently climbed Kilimanjaro together). She splits her time between England, France, and Australia.
Lindsay specialises in: Literary fiction, contemporary fiction, women's fiction, crime and thriller. She also specialises in non-fiction of all kinds, especially travel, adventure, nature and memoir writing.
Gary Gibson
Gary is a science fiction author with ten books published by a major UK publishers and others by small presses or through his own, independent publishing label, Brain in a Jar Books.
His work has been praised by The Guardian, the Daily Mail, SFX Magazine, Interzone magazine and others. His most recent, independently-published novel became an Amazon bestseller in multiple categories on both sides of the Atlantic and has so far sold over ten thousand copies.
He's participated in critique groups and workshops since the early 90s and these days, when he's not writing his own stories, works with writers chasing traditional publishing, independent publishing, or both. Since 2008, he's worked with almost two hundred writers, mostly through agencies, and also carried out structural edits on behalf of traditional publishers. A voracious reader, Gary has read thousands of science fiction novels and brings a deep awareness of the field to each manuscript he critiques. He's also contributed to academic books on science fiction.
Although sf is his primary focus, he's also frequently worked with fantasy, horror and mainstream writer. Born in Scotland, he currently lives in Taipei, where he was saddened to discover it rains just as much there as it does in Glasgow.
George De Stefano
George has edited for the Hatchette Publishing Group, Cambridge University Press, Palgrave Macmillan, Perseus, Cambridge Scholars, The Nation Books, and Monthly Review Press.
George is now a freelance editor of academic and trade nonfiction books.
He is a member of the Editorial Freelancers Association (EFA), the American Copy Editors Society (ACES), the National Association of Independent Writers and Editors (NAIWE), and the Chartered Institute of Editing and Publishing (CIEP).
Abby Richards
Abby earned her BA in English Literature at the University of Sheffield and her MA in Creative Writing at Nottingham Trent University. She spent thirteen years teaching English and Creative Writing before being published by HarperCollins (Mother Loves Me, 2020, and The Cult, 2021), and turning freelance as an editor. Her specialist fields are YA dystopian and thriller fiction, and crime, thriller, suspense, mystery, gothic and dystopian adult fiction.
Abby has worked on numerous manuscripts, helping many writers to enhance their craft and make their work submission ready.
She is a passionate, dedicated mentor, and an experienced, perceptive editor. Abby is currently writing her fourth novel and is represented by AM Heath Literary  Agency.
Lynne Walker
Lynne is a freelance proof reader for, among others, The History Press, Summersdale, HarperCollins India, Hodder and Edward Elgar Publishing. She has experience in copy-editing self-published novels and memoirs.
Some books of note that she has worked on are The Line of Mercy, Tarun J Tejpal; A History of Objects, Carlo Pizzati; My Child and Other Mistakes, Ellie Taylor; Love And Choice, Lucy Fry; Cast a Diva: The Hidden Life of Maria Callas, Lyndsy Spence; Understanding J. Bruce Ismay, Clifford Ismay; Diane Abbott: The Authorised Biography, Robin Bunce and Samara Linton; Ladies Who Punch, Yasmin Alibhai-Brown.
Lynne is a member of the Chartered Institute of Editing and Proofreading (CIEP).
See below for our great new services 
Sorry if you have unsubscribed, some of our systems double entries.
Go for Gold
It's not easy writing a book, and even when you have really good advice from an editorial assessment, often it's still not easy to know where to start revising your manuscript. That's where a more detailed report makes all the difference; one that will direct you precisely to the problem areas in your manuscript and tell you how to fix them – as if you had a bestselling writer looking over your shoulder, mentoring you all the way…
Our "gold' editorial assessment includes:
Annotation of your manuscript, highlighting problem areas, and relating them back to the editorial report which will offer ways in which to fix them.
A chapter index, indicating where there are plot holes, where hooks should be, where pace should quicken, or character-plot conflict occur.
A 15+ page report detailing specific issues and how to tackle them, covering plot, pace, character development, dialogue, setting, language, POV, creating hooks, atmosphere and stunning beginnings and endings.
An optional follow-up Skype session with the editor, discussing the best way forward using the editorial and annotated manuscript.
Up to 70K words: £700
Up to 110K words: £900 (the longer the book, the more complicated it is!)
If you want to add on a 1-hour Skype session to discuss the best way forward, it's an extra £50.
NEW
Editors, Services and Discounts
Meet our growing team of Editors
We are always trying to find the very best fit for our clients and have added some amazing new editors.
If you write, they can help.
Meet them at https://www.theoxfordeditors.co.uk/the-editors
Life Story packages
There's no such thing as a boring life.
Let The Oxford Editors help you preserve this history.
Visit: https://www.theoxfordeditors.co.uk/life-story-memoir
Biographies and autobiographies are increasingly popular books. We have all heard the saying 'real life is better than fiction'. Do not underestimate the interest in your life story or experiences to others. Every life is unique and a mystery.
How many of us wish we had sat down with our great grandparents or grandparents, or even our parents, and asked them about their lives? Lives lived before we were born which would be lost to our children and their children.
The world has changed, and is changing, so rapidly that our childhood, let alone that of our parents, would seem like ancient history to our grandchildren.
Write Your Life Story, Your Family History, Your Memoir with the help of one of our experienced published authors and top journalists.
Agent Finder service
You have written the book, now let us help you find an agent (or publisher).
https://www.theoxfordeditors.co.uk/agent-finder-service
Visit us at www.theoxfordeditors.co.uk
Call us on 01865 238066 or 01865 358373
Please email us at  info@theoxfordeditors.co.uk anytime if you would like to discuss discounts tailored to your project.
If you do not want to continue getting emails from us, please email us with the word 'unsubscribe' and we will remove you from our database and not bother you again. 
CONFIDENTIALITY NOTICE
The information contained in this transmission is intended only for the person or entity to which it is addressed and may contain confidential and/or privileged material. If you are not the intended recipient of this information, do not review, retransmit, disclose, disseminate, use, or take any action in reliance upon this information. If you received this transmission in error, please contact the sender and destroy all printed copies and delete the material from all computers.

The information, images, documents and views expressed in this email are personal to the Sender and do not expressly or implicitly represent official positions and policies of The Oxford Editors and are given entirely without prejudice.