Friday, July 15th, 2022
The Editors
Matt Telfer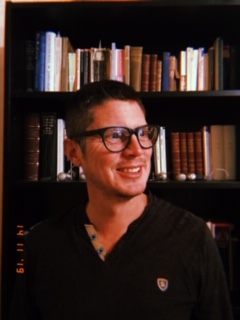 Matt is a multifaceted editor working with new writers and established names such as Naomi Alderman, Malorie Blackman, Franck Cottrell-Boyce, Deborah Moggach and Jeanette Winterson. Stories are his passion – assisting writers develop ideas for different medium including screen, podcast, nonfiction and longform novels.
After studying literature at Caius, Cambridge, Matt was part of the National Theatre's Directors' Program, developing methods of storytelling, and later assisted the Royal Shakespeare Company's Artistic Director, notably at the Buckingham Palace/RADA initiative on behalf of The Prince's Trust. He also wrote, translated and adapted plays for the fringe theatre in London, Edinburgh and Paris, including Time Out Critics' choice Salomé, and The Independent Pick of the Edinburgh Fringe Dr Faustus.
He moved into film development, assessing novels for adaptation for Celador, Miramax and Film Four, before joining the Channel 4 editorial team on the development of a number of television dramas. Matt then went on to Granada, and later Lime, scouting new writers for Hollyoaks, running writer workshops with the Everyman Theatre in Liverpool. He was also on the BAFTA panel assessing youth drama. As Development Producer for The Digital Fiction Factory, Matt helped with projects from inception to final draft stage.
He currently offers consultancy, editing, ghostwriting, mentoring and translation services to a range of writers from India to Ireland, not to mention Australia, America, France and Morocco. Helping develop clear, engaging and inventive stories for broadcast or publication is his goal.
---
Lindsay Hawdon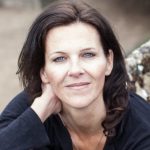 Lindsay is a former Sunday Times and Telegraph travel columnist and an acclaimed literary writer. On leaving school, she spent three years travelling around Europe, Africa and India, hitching rides and sleeping under canvas. She has since travelled to more than one hundred countries. Her travel column An Englishwoman Abroad, ran in the Sunday Telegraph for seven years.
Her column for The Sunday Times, Have Kids Will travel, followed a year travelling with her two young boys around South East Asia. Their most recent trip, featured in a monthly column for The Independent called The Rainbow Hunters, took them around the world to find the origin of colour and raising money for the charity War Child.
She writes regularly for the LA Times, The Australian, Red Magazine, The Guardian and Conde Nast Traveller, among other publications.
Her first novel Jakob's Colours was published by Hodder and Stoughton. It was shortlisted for The Authors Club First Novel Award
and was an Elle Magazine novel of the year. Her short stories have won awards, including the Ian St James Award and World Wide Writers, and have been published in several prestigious anthologies.
Lindsay is an Associate Lecturer on Bath Spa University's Creative Writing MA, and also lectures on the Travel and Nature Writing MA. She is also an editor for Curtis Brown helping writers get their work ready for submission to publishers. She has worked across all genres.
Lindsay she loves to read, wild swim, dance in the kitchen and hang out with her two boys (They recently climbed Kilimanjaro together). She splits her time between England, France, and Australia.
Lindsay specialises in: Literary fiction, contemporary fiction, women's fiction, crime and thriller. She also specialises in non-fiction of all kinds, especially travel, adventure, nature and memoir writing.
---
Mark Piggott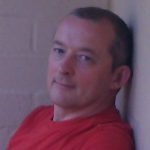 Mark is the award-winning author of several novels – including Fire Horses and Out of Office and a novelette, 10,000 Hours. His writing has been praised by the New Yorker. He has also had dozens of short stories and poems published, most recently in two collections published by Enthusiastic Press.
As a freelance journalist hundreds of Mark's features and comments have been published in the
nationals, including The Telegraph, The Times, The Sunday Times, The Guardian, The Independent, The Spectator and the New Statesman, as well as in the US and Ireland. He has had major feature in The Author. Mark has also been interviewed on Radio 4 and 5 Live; appeared on and researched for TV and is credited on Shed Your Tears and Walk Away, a feature-length documentary.
Mark contributes photo captions, jokes, and articles to Private Eye and in 2019 helped write the script for BAFTA-winning artist Alison Jackson's acclaimed West End show Double Fake.
---
Christine Crabb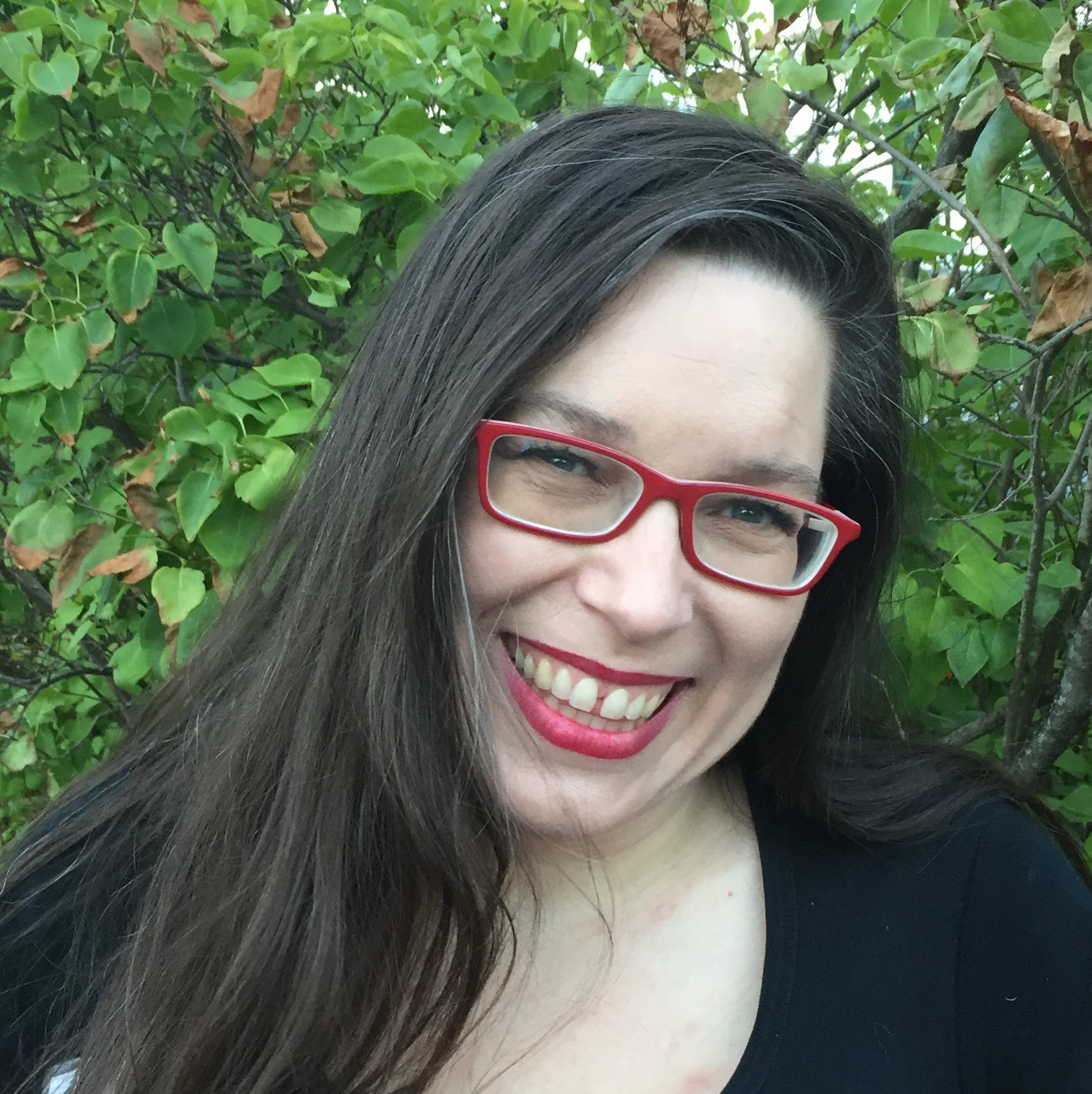 Christine Crabb is a copyeditor and proofreader with more than ten years of experience in academic works, computing, mathematics, web-based training, fiction, and tabletop games.
She has copyedited and proofread academic books in the fields of history, literature, and religion published by Cambridge University Press, Cornell University Press, University of Nebraska Press, and Harvard Semitic Monographs. She has also edited web-based training presentations for Fortune 500 companies including Microsoft, Google, and Dell, among others.
Christine's fiction and game editing credits include more than one hundred projects set in the Star Wars, Warhammer, Arkham Horror, Legend of the Five Rings, Genesys, Against the Gods Themselves, and Talisman universes for companies including Fantasy Flight Games, Edge Studio, Modiphius, Cubicle 7, and Pegasus Spiele. She has copyedited nine core rulebooks, including the Origins Award–winning Star Wars: Force and Destiny.
In addition, Christine has copyedited pharmacy and computing textbooks, articles, and white papers, as well as mathematical proofs and word problems for high school and middle school students. She previously worked in arts and event management and museum public relations.
Christine earned her BA in religion at Dartmouth College and completed graduate work in Hebrew Bible and ancient Near Eastern religious history at Harvard Divinity School.
---
Abby Richards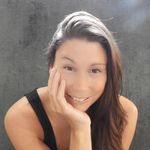 Abby earned her BA in English Literature at the University of Sheffield and her MA in Creative Writing at Nottingham Trent University. She spent thirteen years teaching English and Creative Writing before being published by HarperCollins (Mother Loves Me, 2020, and The Cult, 2021), and turning freelance as an editor.
Her specialist fields are YA dystopian and thriller fiction, and crime, thriller, suspense, mystery, gothic
and dystopian adult fiction.
Abby has worked on numerous manuscripts, helping many writers to enhance their craft and make their work submission ready.
She is a passionate, dedicated mentor, and an experienced, perceptive editor. Abby is currently writing her fourth novel and is represented by AM Heath Literary Agency.
---
Lynne Walker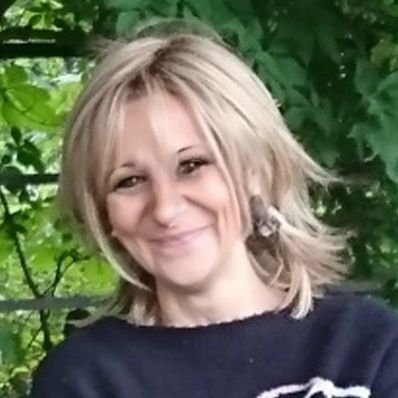 Lynne is a freelance proof reader for, among others, The History Press, Summersdale, HarperCollins India, Hodder and Edward Elgar Publishing. She has experience in copy-editing self-published novels and memoirs.
Some books of note that she has worked on are The Line of Mercy, Tarun J Tejpal; A History of Objects, Carlo Pizzati; My Child and Other Mistakes, Ellie Taylor; Love And Choice, Lucy Fry; Cast a Diva: The Hidden Life of Maria Callas, Lyndsy Spence; Understanding J. Bruce Ismay, Clifford Ismay; Diane Abbott: The Authorised Biography, Robin Bunce and Samara Linton; Ladies Who Punch, Yasmin Alibhai-Brown.
Lynne is a member of the Chartered Institute of Editing and Proofreading (CIEP).
---
Dr Gabrielle Malcolm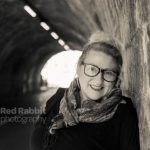 Gabrielle earned her PhD in English Literature at the University of Kent. She spent over fifteen years lecturing in English, Drama, and Performing Arts faculties in different parts of the UK before turning freelance as a writer and editor. She has published under her own name, including two books on Jane Austen and one on Shakespeare. In addition, she is a writer for children's theatre, animation, and web series. Her clients include the BBC, Channel 5, and Saudi Aramco.
Her specialist fields are: academic literary and cultural studies, Victorian and long nineteenth-century history and culture, popular culture, theatre and drama, creative non-fiction, and children's literature and drama. She has worked on manuscripts for many writers, bringing numerous works of academic writing, fiction, children's literature, and poetry to publication and submission.
In recent years she has published with Cambridge Scholars Press, Macmillan, Lume Books, Chicago
University Press, and Intellect Books, as well as assisting self-published authors to make their work ready for indie publishers and for platforms such as Kindle Direct. She is a supportive, cooperative mentor and guide, and an informed, thorough writer and editor with flair and creativity. She is currently writing a novel and is represented by the Keane Kataria Literary Agency in Bath.
---
Tanya Byrne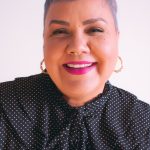 Tanya is an award-winning author of five contemporary young adult novels, the first of which earned her a nomination for New Writer of the Year at the National Book Awards. Her books have been published around the world and have been translated into Spanish, German, Italian and Polish.
She has also contributed to several short story anthologies, including A Change is Gonna Come, which won the YA Book Prize and was the Sunday Times Children's Book of the Week. Her most recent novel, Afterlove, hit the bestseller lists at both Waterstones and Amazon and she's currently working on the television script with Two Rivers Media, who have had a hand in shows like Luther and Doctor Who. A regular at festivals like YALC, Hay and the Edinburgh Festival, Tanya is the chair of this year's Representing Wales, which seeks to help writers from low-income backgrounds to develop their writing and learn how to navigate the world of publishing.
As an editor, Tanya works with authors who write contemporary YA, and she can offer real, practical advice on how to develop your manuscript and the path to publication.
---
Riv Begun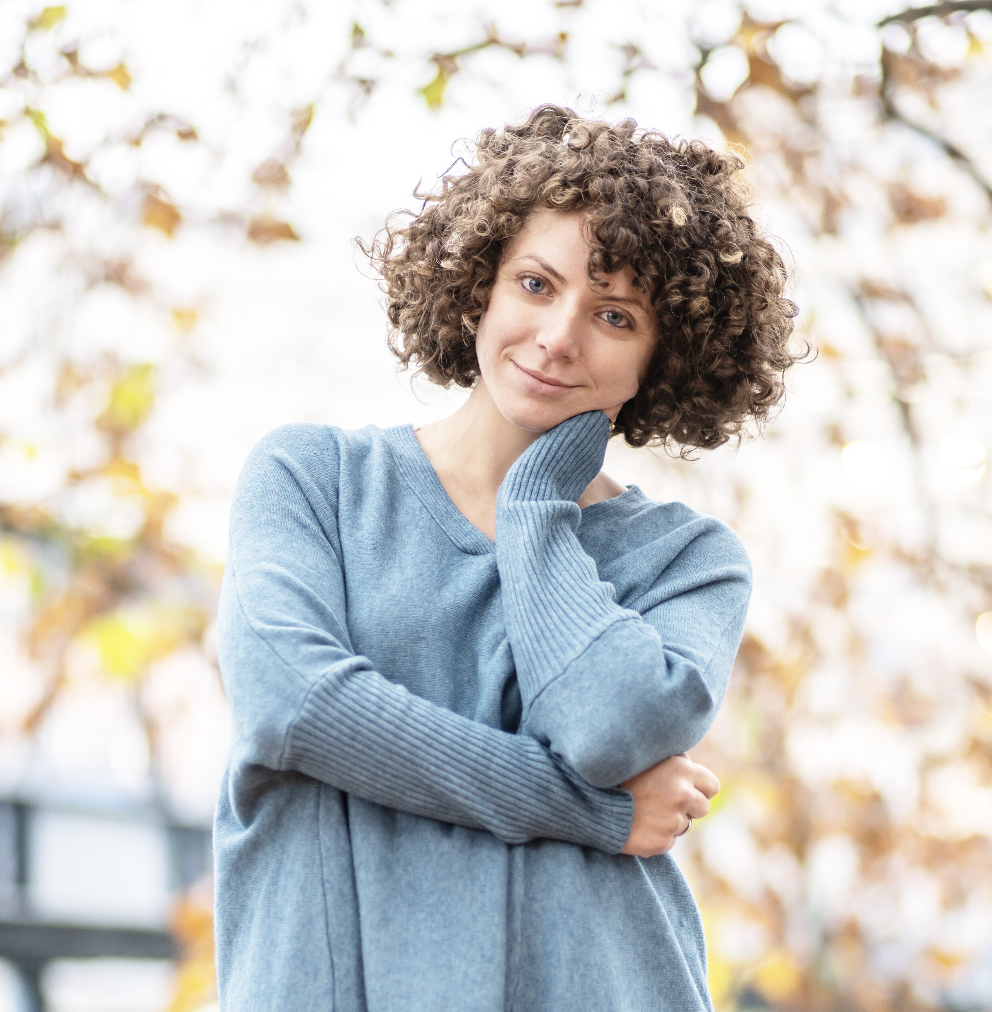 Riv has worked as a writer, editor, and filmmaker for more than a decade. She is a graduate of Boston University, where she focused on screenwriting and storytelling. She has been published in the bilingual magazine Format, Papier, Slippage Lit, Naturally Curly, and various Jewish publications. She is represented by Rena Rossner at the Deborah Harris Agency.
Her editing experience includes working with authors on contemporary, fantasy, horror, and historical fiction, as well as editing manuscripts, essays and papers for authors for whom English is not their first language. She has edited and written young adult, middle grade, and adult manuscripts. Riv's focus on the core of storytelling and character arcs give her a keen eye for developmental edits. When she edits, she leaves no stone unturned, focusing on characterisation, pace, plot, technique, story arc and all other aspects of the manuscript, including pointing out its strong points.
Riv has lived in six countries and speaks four languages. Her cultural awareness and experience bring an international perspective to her editing. She is an editor at the Voyage YA journal. She is also a reader for them, reading through several stories a week and deciding on their potential to be included in the magazine. She is also a writing tutor and mentor for the POSSE foundation. She also works as a mentor giving developmental edits and publishing advice.
Riv is an educator at heart, and her editing method involves opportunities to learn. In addition to commenting on the current work, she offers resource and book recommendations to grow the writer's craft. She can offer advice and direction on how to get a manuscript on the path to publication. She is available for fiction manuscripts.
---
Gary Gibson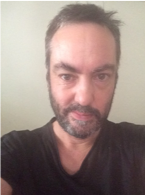 Gary is a science fiction author with ten books published by a major UK publishers and others by small presses or through his own, independent publishing label, Brain in a Jar Books.
His work has been praised by The Guardian, the Daily Mail, SFX Magazine, Interzone magazine and others. His most recent, independently-published novel became an Amazon bestseller in multiple categories on both sides of the Atlantic and has so far sold over ten thousand copies.
He's participated in critique groups and workshops since the early 90s and these days, when he's not writing his own stories, works with writers chasing traditional publishing, independent publishing, or both. Since 2008, he's worked with almost two hundred writers, mostly through agencies, and also carried out structural edits on behalf of traditional publishers. A voracious reader, Gary has read thousands of science fiction novels and brings a deep awareness of the field to each manuscript he critiques. He's also contributed to academic books on science fiction.
Although sf is his primary focus, he's also frequently worked with fantasy, horror and mainstream writer. Born in Scotland, he currently lives in Taipei, where he was saddened to discover it rains just as much there as it does in Glasgow.
---
Samantha Pope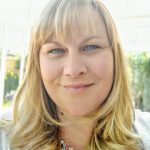 Sam has been a professional writer and editor for the past twenty years, and has worked for a wide range of organisations such as Oxfam, the Independent, Scholastic, Oxford University Press, and Pearson Publishing. Her main areas of interest are children's literature and Gothic fiction, although she has enjoyed working with novelists in other genres such as general women's fiction and suspense.
Sam graduated with a degree in Spanish from Magdalen College, Oxford, and then
returned to academia to complete a second BA in Literature with the Open University. She followed this with a Masters in Children's Literature from the University of Roehampton, and completed a novella for her creative dissertation. Her supervisor encouraged her to develop the novella into a full-length novel, The Haunting of Lindy Pennyworth,which was recently published. Additionally, Sam has had ghost stories published and performed, and has been shortlisted for various children's literature competitions.
As well as working in publishing, Sam writes her own children's literature blog – Childtastic Books – which was featured in the Sunday Times and The Daily Telegraph, and works part time in a local primary school as a teacher and librarian. She also teaches Spanish, literature and creative writing and is currently researching her next novel – a Gothic horror set in the Arctic.
---
Ben Stoll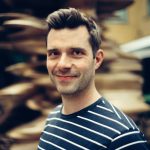 Ben is a very experienced editor who has worked for a number of years with a wide variety of screenwriters, from those just starting out in TV Drama to some of the most well established names in the industry.
Having read English at Peterhouse, Cambridge, Ben spent the first part of his career in the theatre directing plays on both the London and Edinburgh Fringe, and working as an Assistant Director at the Open Air Theatre Regent's Park, The Gate Theatre and The Royal Shakespeare Company among others.
After assessing scripts for a range of theatres and independent film companies, Ben joined the BBC Drama Department as an in-house reader before going on to work as a Script Editor on ITV's long-running police drama The Bill and then BBC2 drama Attachments, produced by the award-winning World Productions. He has worked as a Drama Development Producer for Maverick Television and TwoFour, as well as spending some time at Channel Four Drama Commissioning as a Development Executive – becoming Head of Development. At Channel Four he worked across a range of high-profile shows such as Shameless and Skins, as well as running new writing schemes Coming Up and 4Screenwriting.
Ben was Director of Development at Studio Canal-owned Tandem TV and worked on the Drama Spotless (created by Ed McCardie) the first English language drama commissioned by French cable network Canal Plus. He worked as Series Script Executive on the first season of Sky Atlantic drama Britannia (created by Jez and Tom Butterworth) and as Script Producer on the third season of Fortitude (created by Simon Donald) also for Sky Atlantic. He was also a Development Executive at 11th Hour Films, producers of Alex Rider for Amazon Prime.
Ben has a broad understanding of the screenwriting process from inception to production, is dedicated to helping writers achieve their best work and is a supportive and insightful mentor and guide.
---