Our editing, revising, proof reading and copy editing service uses the skills of editors who are also academics and authors.
We have extensive experience of working with both native and non-native speakers of English in a huge range of academic disciplines. Whatever your specialisation, we will be able to help.
The Oxford Editors has links with many academic journals in the UK and overseas.
We provide fast and affordable editing services for all forms of academic work, including journals, academic papers, dissertations, theses and books.
Our editors specialise in academic copy editing for journal articles, manuscripts, theses and dissertations. They are all experts in their field, are involved in academic research themselves or have published academic books and papers.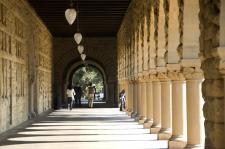 Our service includes fact-checking and style analysis. We also proof read and copy edit academic books and papers which are ready for publication. We can use our links with academics and academic journals to help writers place their work.