The first chapter sells the book; the last chapter sells the next book

Mickey Spillane
At The Oxford Editors we offer manuscript assessments for all types of fiction whatever the subject or literary category, from first draft to finished work.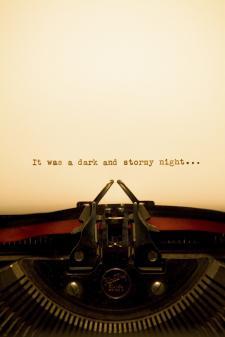 The novelists on our editorial panel have written books in a variety of genres, and we will find the expert best suited to guide you. We are here to help you and to give you advice in a helpful, honest and straightforward manner.

The Oxford Editors literary consultancy has close links with some of the best literary agents and publishers in London and worldwide. The publishing world is getting harder to break into and we all need help.
The truth is that not every book will make it into print straightaway, even the great ones struggle sometimes. The Oxford Editors cannot guarantee to get your work into print, but if we see a market for it we will try and place it for you. This is a discretionary service and is not included in your fee.
Click here to see our fees and how to submit
What is a manuscript assessment?
One of our authors will read your manuscript with an expert eye. As published writers we understand what works and are familiar with common mistakes. We also understand the demands of the various markets for writers. Several of our authors have years of experience teaching creative writing and have helped many writers find their voice.
Your editor will write a full and detailed report on your work.  Each report will vary (as every book is different) but it will cover areas such as: plot, characterisation, prose style, pace, marketability and next steps.
Your editor will have an in-depth conversation with you about your book. We understand the effort that has gone into producing a book and we want to help. If you forget a vital question, then you are welcome to come back to us by telephone or by e-mail.
If we think your book is suitable for today's literary market, we will recommend you to a literary agent. We can't give any guarantees, but most writers find agents on the strength of a recommendation from another writer. We want to help you succeed and if we feel we can place your book we will show it to the right people.
As one of our writers, you can always come back to us for further editorial help and advice. We care about our writers and your feedback is absolutely vital to us, whether it's after six months or a year or even two years.
Click here to see our fees and how to submit
Don't tell me the moon is shining; show me the glint of light on broken glass.

Anton Chekhov
Protecting your ideas
Ideas are precious things and every writer has worried at some time or another that their unique idea may be copied.
At the Oxford Editors we only work with authors and writers we trust. However, before they join the team we ask them to agree in writing that they will respect your intellectual property and will never "borrow" anything from our clients. Nor will they discuss your work or ideas with a third party.
Want to proceed?
At The Oxford Editors literary consultancy we pride ourselves on being easy to work with. Send us your manuscript by post or e-mail together with payment. As soon as we receive your submission we'll contact you with details of your editor.  We give every author and every manuscript detailed and dedicated attention and most reports should be done in 4-6 weeks, however sometimes it takes a little longer as everything we do is geared towards you and your needs. There are projects that just need a few weeks and others that take much longer. We also provide an express service with a turn-around time of 2-3 weeks, at an added cost of 50% of the initial fee.
I never think at all when I write  nobody can do two things at the same time and do them both well

Don Marquis, Archy's Life of Mehitabel, 1933
Our Fees and how to submit: