Thursday, August 9th, 2018
I've said it before and I'll say it again: trends in fiction are fickle things and predicting them can be hard. But watching (and reading) what is currently selling is vital if you are to pitch your own novel successfully to an agent or publisher. Being able to see where your book fits in the market will give your pitch that vital boost allowing you to secure the all-important deal.
Crime Fiction
As crime figures rise, so too the sales figures for crime fiction. 22 out of the top 50 fiction paperbacks hail from the crime genre. And yet there is that subtle shift. No longer are readers looking to psychological thrillers and Scandi-drama for their fix. Instead police procedurals are back in fashion with new releases from old hands such as Val McDermid, Mark Bilingham, Ann Cleeves, and Peter May on their way. Cara Hunter's DI Fawley also returns this summer in the novel, In the Dark and Helen Field's fourth DI Callanach novel Perfect Silence will also publish.
Spy Novels
With nerve agent attacks on former Russian spies and anti Kremlin reporters rising from the dead, it's unsurprising that spy titles have seen a resurgence. Data from Bookscan puts Rob Sinclair's Sleeper 13 and Luke Jenning's Code Name Villanelle in the top 50 best selling paperbacks this month.
True Crime
As we all sigh with relief at our emptier inboxes post GDPR, it seems people want to know more about the dangers of big data, in particular algorithm-led decision-making and social media. Books such as The Road to Unfreedom by Timothy Snyder, Madaleine Albright's Fascism, and The Death of Democracy by Benjamin Carter are all performing well so far this summer.
UpLit
But while many of us want to revel in crime, even true crime, others want to put reality to one side, yearning feel-good fiction, books that will bring joy into their lives, even if only for a few moments at a time. This new genre. dubbed uplit by industry insiders, began last year with the publication of Eleanor Oliphant is Completely Fine by Gail Honeyman, a book which continues to sell well. That success has spilt over, however, into interest in other books with that same warmth. Data from Bookscan puts Libby Page's The Lido and Dear Mrs Bird by AJ Pearce in the top 10 this month.
Feminist Dystopia
With every political change, whether it be a swing from left to right or the other way, dystopian literature always sees a spike in sales. But following what has been a crazy few years, with shocks in almost every democratic country around the world, dystopian literature has seen more of a boost than at any other time in my career. The book I am eagerly awaiting is Vox by Christina Dalcher, which publishes in August. The novel is set in a world where women are only allowed to speak 100 words a day and Dalcher cites Margaret Atwood's classic The Handmaid's Tale as her inspiration.
Mental Health
The reason for increased popularity in this genre is obvious. Anxiety is on the rise throughout the world and people need help understanding and then improving their mental wellbeing. Books on the subject, particularly self-help books, can make all the difference. Matt Haig's forthcoming book Notes on a Nervous Planet will be hugely successful I'm sure, as will Russell Brand's Addiction.
What all these genres and trend shifts tell us is that successful literature reflects real life. Whether it be true crime, commentary in the form of fantasy, escapist writing, or self-help, readers use literature to learn, to think, and to flee reality. So bear that in mind as you write. Consider how readers will benefit from the publication of your current WIP.
* All data in this article is taken from Nielsen BookScan Total Consumer Market, representing print book sales through around 6,500 retailers in the UK.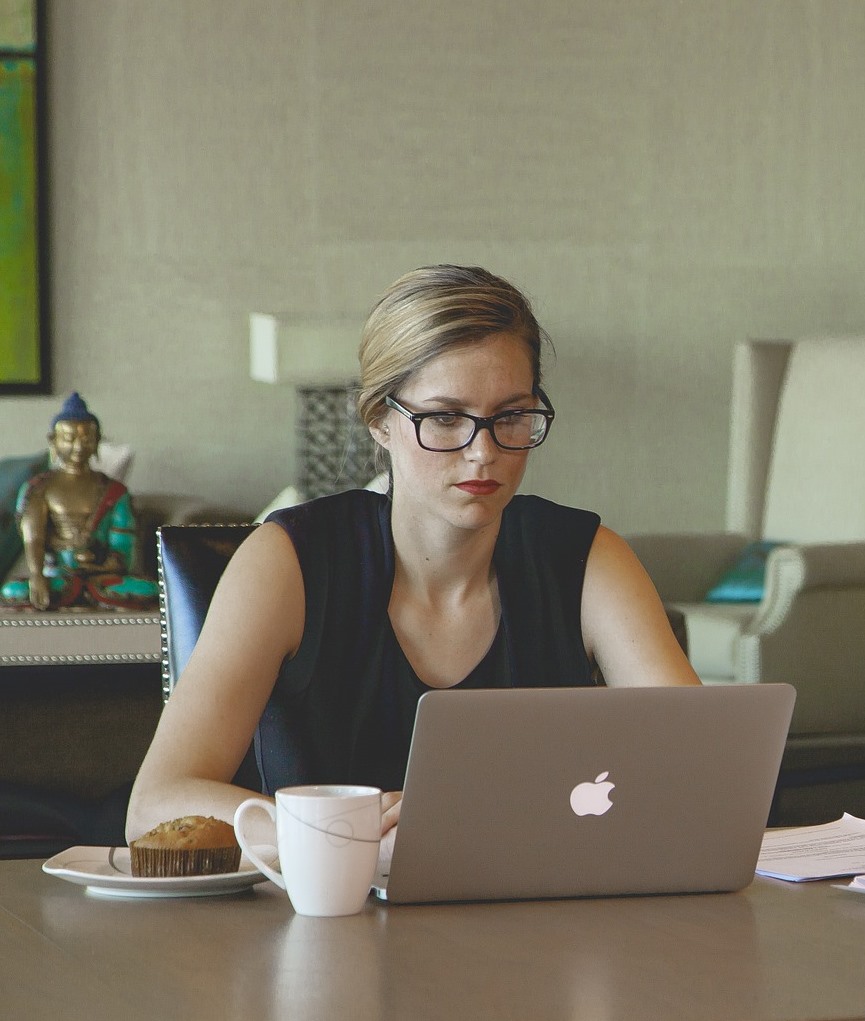 Monday, October 10th, 2016
By Charlotte Holloway
Trends are fickle things. What sells one year almost certainly won't sell the next. Genres come and go – sub-genres even more so – and trying to predict them is almost impossible. Think about the success of 50 Shades of Grey. Back in January 2012 did anyone remember erotica still existed? Did anyone think it would sell? Then came April 2012 and the launch of EL James' trilogy and suddenly erotica was all anyone wanted to read. Publishers revamped long forgotten sagas. Authors that were previously spoken about only in hushed tones were suddenly brought out and forced on book tours.
As I said, trends are fickle things, but if you want to write a bestseller, then you need to know what's selling and jump on that wagon fast. Or, you write something utterly different and become a trendsetter. Either way, here are your current trends in women's commercial fiction.
Tough Fiction
Perhaps as a reaction to austerity, female readers have been looking towards more introspective themes than usual. Tough subjects and strong messages are key in this genre trend, but perhaps what is more important is the punchy writing and the deep unhappiness presented through the characters. Readers want to follow the drama and be moved by the character's journey. They want hope for the future in their fiction as much as they want it in their own lives.
The movement began some time ago with such authors as Jojo Moyes and David Nicholls, but it has grown with each passing year. Last year saw the word of mouth success The Shock of the Fall take the publishing industry by storm and this year it is the turn of Shtum by Jem Lester (Orion, April 2016) and Feeding Time by Adam Biles (Galley Beggar Press, August 2016).
Moral Dilemmas
From introspection to a reflection on society, this genre observes the darkness in the world. It helps us commit to living and experiencing despite all the negative humanity has offered us: terrorism, floods, fires, famine, and plague to name but a few. This genre brings us haunting questions and memorable characters. Zero K by Don DeLillo (Picador, May 2016) is one such novel. Through icy writing and a dazzling plot, it discusses euthanasia and cryogenics. The Noise of Time by Julian Barnes (Jonathan Cape, January 2016) is another novel that published earlier this year in this genre. His first novel since The Sense of an Ending published in 2011, this book reimagines the life of Shostakovich, detailing the composer's torturous relationship with the Soviet authorities. It is a carefully sculpted novel that questions the fundamentals of free speech and what art can achieve.
Psychological Thrillers
The appeal of this genre lies in the suspense: the building menace from unreliable narrators and unpredictable characters keep the reader turning page after page. These novels allow the reader to peek behind the curtain into the complex psychological worlds that are marriages and friendships. They give the reader something to discuss when finished and gossiping readers create a good market for a book.
Paula Hawkins had phenomenal success last year with her psychological thriller The Girl on the Train but all she did was fill a gap created in the market by Gillian Flynn's Gone Girl the year before. This year's big success in this genre has been Behind Closed Doors by B.A. Paris (Harlequin, February 2016) but The Widow, a debut by Fiona Barton (Bantam Press, September 2016), is also tipped to do extremely well.
Historical
The success of TV shows such as Downton Abbey show how this genre just keeps on growing. Brought about perhaps by the speed with which the tech industry is progressing, readers want to be taken back to a different time when things were slower. They want rich, layered novels, often with multiple strands to the storyline. With several 100-year anniversaries of 1st World War battles taking place this year and the 70th anniversary of VJ day also taking place, the twentieth century offers rich pickings for good historical fiction. Devotion by Louisa Young (Borough Press, June 2016) is just one example. It portrays love and war in fascist Rome.
Readers want to be educated and this genre can do just that. A Quiet Life by Natasha Walter (Borough Press, June 2016) is inspired by Melinda Marling, the wife of Cambridge spy Donald Maclean. It's a heart-stopping cold war thriller and a profound study of one woman's struggle for survival.
Cutsey Cup Cake novels
This genre trend just never ends. It began with Jenny Colgan (who remains a key player) but the list of authors has widened to such names as Rosie Blake and Claire Dowling. These books are cosy and comforting at a time when so much is up in the air in real life. They are also always cheap on Kindle, so are perfect for summer holiday reading. This year's must-have is Modern Lovers by Emma Straub (Michael Joseph, June 2016).
Adult colouring books
This is both an age- and gender-defying trend; men and women of all ages are buying colouring books in their droves. Last year, an estimated 12 million adult colouring books were sold in the US alone. Colouring book clubs are sprouting up across the globe and groups can be found on FaceBook and Instagram where members share not only their creations, but also their stories of healing. Colouring books are said to work like other mindfulness techniques such as yoga and meditation. The process of colouring has a grounding effect, slowing down the heart rate and respiration, loosening muscles, and stimulating the brain.
What this trend tells us though, is that any genre can come up at any time, blindsiding agents and making millions for savvy authors. So keep writing and keep reading because trendsetting comes from knowing your market.
(Posted by Cherry Mosteshar)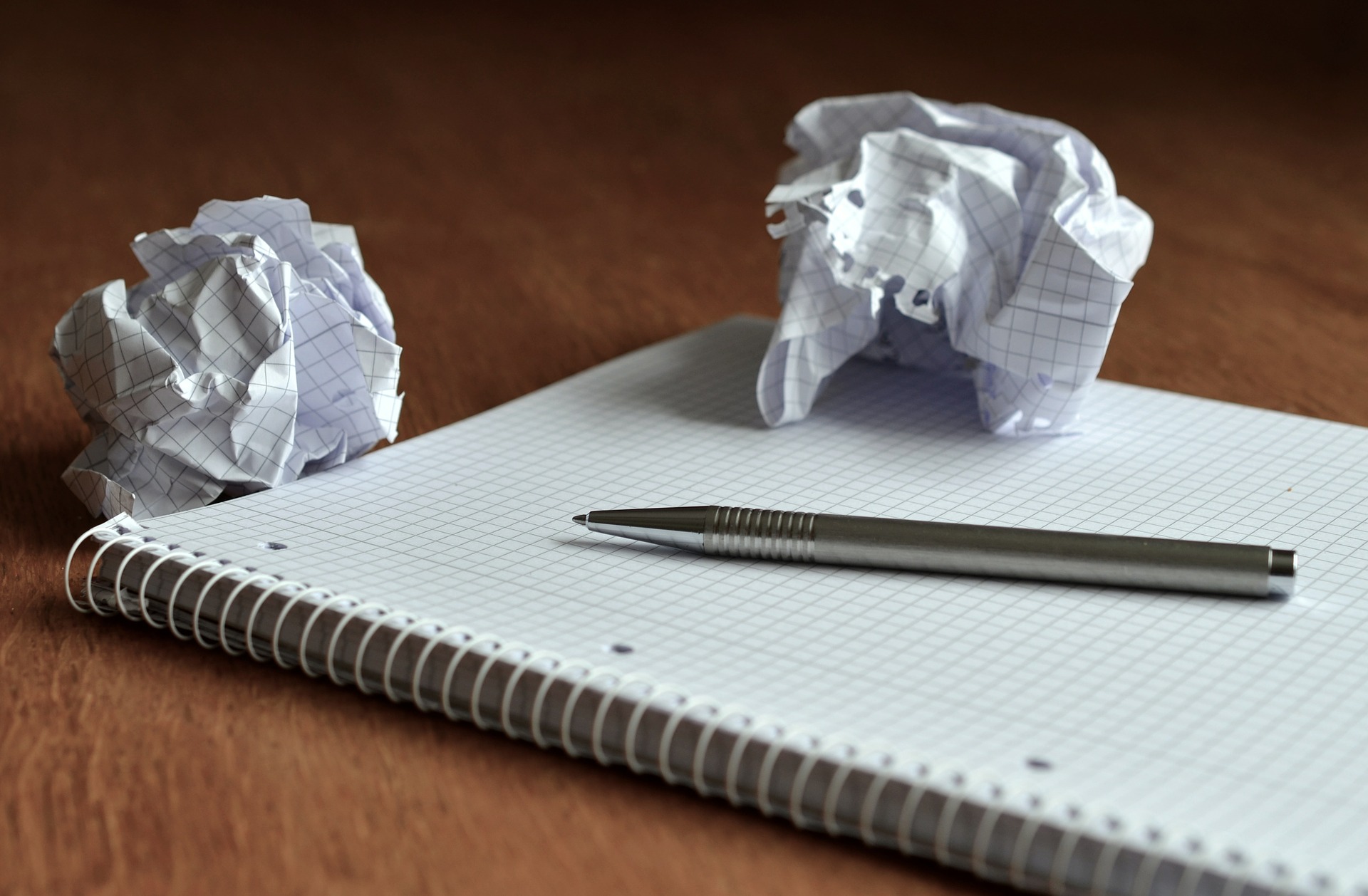 Tuesday, June 14th, 2016
By Charlotte Green
In his essay Why I write, George Orwell tells his readers that inside each writer there are four motivating factors. Every writer possesses all factors concurrently but to varying degrees. The factors are:
Sheer egoism
The desire to seem clever, to be talked about, to be remembered after death.
Aesthetic enthusiasm
The perception of beauty. Either of the external world or of the written word. A desire to share that beauty with others.
Historical impulse
A need to find and present the truth to leave it for posterity.
Political purpose
Here Orwell uses the word 'political' in the widest possible sense. For him it is the desire or need to push the world in a certain direction, to alter other peoples' idea of the kind of society that they should strive after.
For Orwell the reason these factors vary lies not in the temperament or character of the author, but in the time in which he or she lives. Offering himself as an example, Orwell tells his reader that his own background forced his writing in the direction of politics, despite the first three factors affecting him more deeply. He writes:
Every line of serious work that I have written since 1936 has been written, directly or indirectly, against totalitarianism and for democratic socialism, as I understand it. It seems to me nonsense, in a period like our own, to think that one can avoid writing of such subjects.
Orwell goes on to say that for him, political writing became an art form in itself. He combined his need for aesthetic beauty, his desire to leave something of his current age to history, and his compulsion to speak out against totalitarianism, in order to enlighten society and force entire nations towards democracy. He writes:
What I have most wanted to do throughout the past ten years is to make political writing into an art. My starting point is always a feeling of partisanship, a sense of injustice. When I sit down to write a book, I do not say to myself, 'I am going to produce a work of art'. I write it because there is some lie that I want to expose, some fact to which I want to draw attention, and my initial concern is to get a hearing. But I could not do the work of writing a book, or even a long magazine article, if it were not also an aesthetic experience.
For me, the key sentence here is if it were not also an aesthetic experience. It is Orwell's desire to combine politics and art that makes his books last. I doubt that pamphlets on the latest EU referendum will make it into libraries or onto GCSE reading lists for years to come, but Orwell's books will. In this age of digital publishing where it is so easy to get your views heard, is the aesthetic nature of writing still of importance? Or have ego and political purpose won out? In a time when every man, woman, or child with access to the internet can write a blog or tweet about current events instantly, has writing lost its creativity in favour of reporting news?
American short story writer Flannery O'Connor once wrote that the "financial rewards for sorry writing are much greater than those for good writing" and to be fair, she has a point. The nature of writing these days seems to be instant gratification rather than lasting beauty. I heard an author speak yesterday at my local library who told his audience with glee that he published six books a year and had sold over 2 million copies of his 61 books. Is that a good thing? Up until the year before her death, Harper Lee had only ever published one book and had remained silent on that fact her entire life, rarely consenting to give interviews. I imagine the man I met yesterday could only dream of her sales.
At the end of the day it is the world in which we live that dictates who and what we appreciate. It is a rare author indeed who can live by his pen, writing no longer paying what it did. But, for those few who have that rare quality, talent, I beg of you keep writing, and write beautifully, so that art may continue to breathe within your words.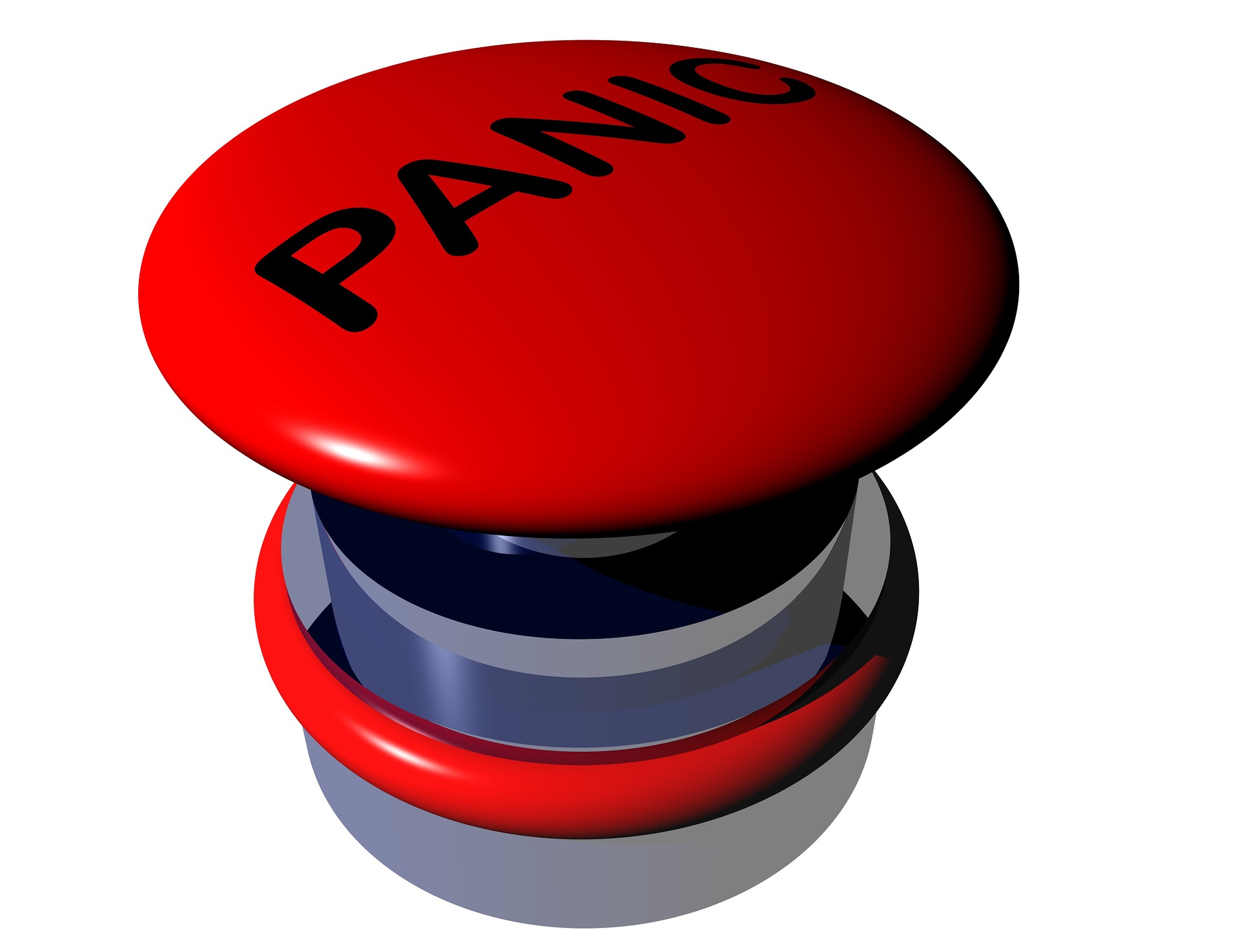 Tuesday, June 14th, 2016
By Charlotte Green
Ted Solotaroff, editor of the New American Review, once wrote that rejection is as much a part of a writer's life as snow and cold are of an Eskimo's. He's right. If the British Library's new online collection Discovering Literature shows us anything, it is that even the greatest writers are rejected. TS Elliot once rejected George Orwell's Animal Farm, writing that it needed 'more public-spirited pigs'.
To an inexperienced writer, a year or two of regular rejection letters can lead to what is known as self-distrust, that is a lack of self confidence; an inability to trust your writing and editing skills; a lack of faith in the writing process. Essentially, those writers who suffer from self-distrust will not allow themselves to write badly.
In any other profession it would be expected that the early stages of a task would be messy, so why do writers expect beautiful prose from the outset? Ernest Hemingway's famous line The first draft is always shit is pinned to most writer's corkboards, but why do so few believe it? It is because on finishing their first draft, the inexperienced writer moves immediately from creating to judging. They do not allow time to edit. Instead, they read and judge, inevitably feeling disheartened and eventually pressing delete, rejecting every word they have written. If they do value something of their work, enough to send it out to an agent, the inevitable rejection letter only leads to an added sense of self-distrust. For those writers, self distrust becomes so crippling that it leads to anxiety and depression. From there the writer becomes defensive and rather than being excited come a writing session, they are instead afraid of the blank, white computer screen, seeing in it a reflection of their own limitations. After a time they won't switch their computer on at all.
Experienced writers learn to separate the rejection of their writing and the rejection of themselves. They don't allow criticism of the work to turn into self-criticism or self-distrust. In fact they use it. The anger and disappointment they feel at each rejection letter becomes a source of energy, forcing them on to improve their writing. They use their sorrow and self pity to improve their sense of empathy, deepening their character portrayals. And that wounded innocence they now possess? They convert it into irony, adding an element of tragi-comedy to their prose.
It is no exaggeration that how a writer copes with rejection determines whether or not they will go on to have a successful writing career. Rejection can so easily be turned into self-hatred. The best defence, therefore, is self-objectivity, an interest in the outside world, and a faith in the process. Write on. Write through the all-consuming doubts. And use that rejection to power yourself forwards towards your ultimate goal: the writing of perfection.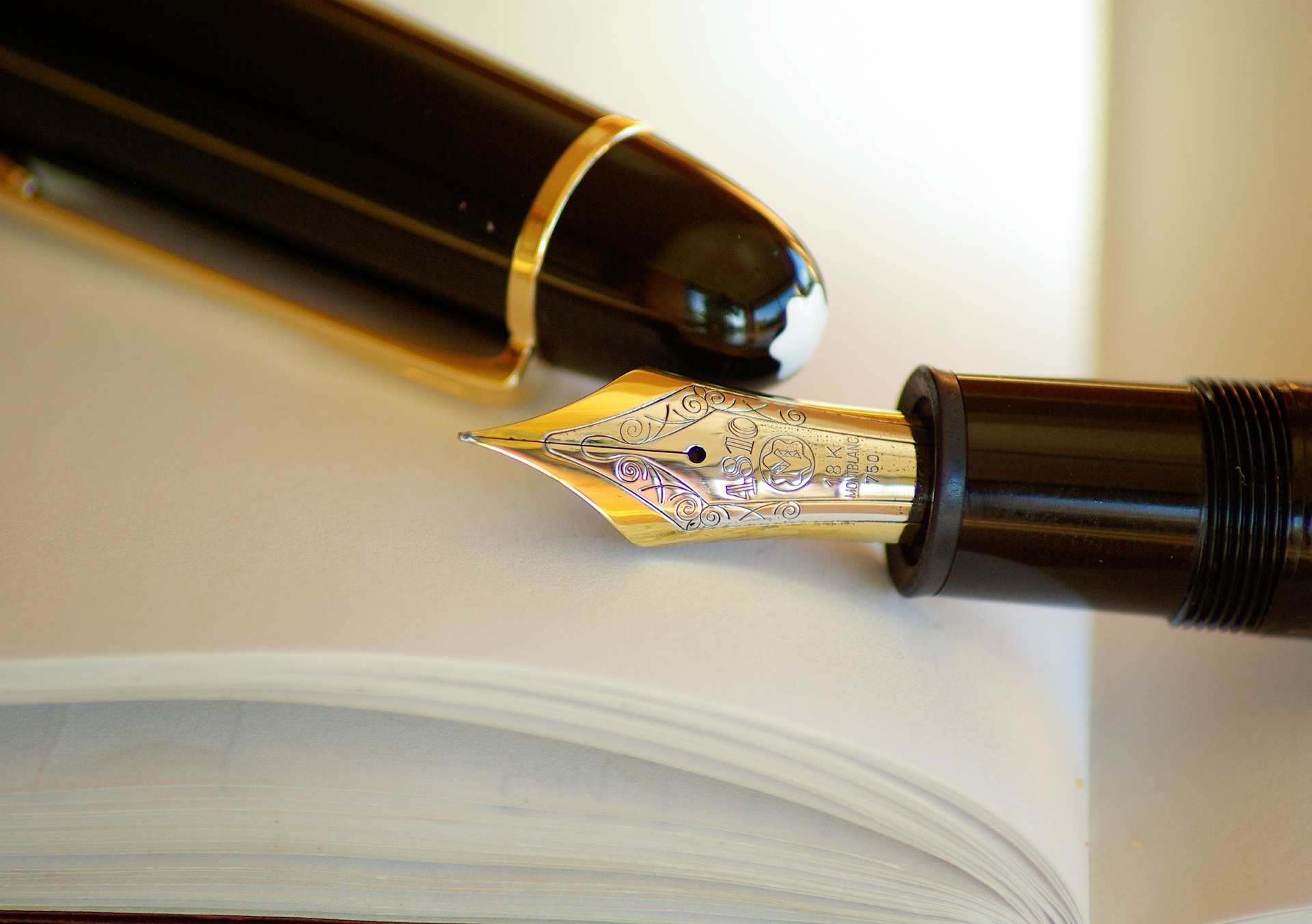 Sunday, May 29th, 2016
On Writing and Motherhood
In his essay Fires, Raymond Carver writes that, of everything, the greatest influences on his writing have been his children. Not because of who they are or what they meant to him, but because of the "unrelieved responsibility and permanent distraction" they have caused him over the years. In effect, they stopped him writing. If he was unable to sit down and write, they were most often the reason why. His essay continues, "I understood writers to be people who didn't spend… every waking hour subject to the needs and caprices of their children. Sure, sure, there've been plenty of writers who have had far more serious impediments to their work, including imprisonment, blindness, the threat of torture or of death in one form or another. But knowing this was no consolation…. I could see nothing ahead but years more of this kind of responsibility and perplexity. Things would change some, but they were never really going to get better. I understood this, but could I live with it? At that moment I saw accommodations would have to be made. The sights would have to be lowered. "
A rather bleak sentiment for one of America's best short story writers.
In July 2015 I became a new mum. Like Carver, all I had ever wanted to be was a writer and a parent and suddenly I was balancing both. Or rather, not balancing both. Being a parent is all consuming. As Carver said, children are an "unrelieved responsibility and permanent distraction". For the first eight months of my daughter's life I wrote nothing. Not a single word. No short stories, no writing exercises, not even a diary. Prior to maternity leave I had, rather naively, imagined my year 'off' as being blissfully filled with milky cuddles, reading stories, dressing my daughter up and of course there would be hours when she would sleep soundly and I would be able to rework the first draft of my novel and send it out to agents. Hah.
Eight months in and things are getting easier. I'm writing this for a start. But I can see Carver's point. Things are unlikely to change much and I need to adjust my expectations, refocus my energies and ideas into something realistic. For Carver that was writing short stories. He could only snatch an hour at a time so he would use that hour to write a short story and the subsequent hours he found that week would be used for editing. And it worked. Raymond Carver is considered to be one of the best short story writers of the twentieth century. But it took hard work and dedication. He had to want it bad. To find the time between work and parenthood and to choose to write above everything else, that takes serious commitment.
One thing having my daughter has taught me is that I too want it bad. It's not just about the escape, having a break from the responsibility of being a mother; it is about creating something that is uniquely mine. It is about achieving something for myself outside of growing a human (and then keeping it alive). Not only that, but in the years to come, when she is looking towards adulthood and thinking about her own life choices, I want her to respect mine, to know that she can achieve any goal she sets herself because she watched her own mother achieve hers.
So in answer to Carver's question: can I live with it? Yes, I can. I understand that accommodations will have to be made, but I don't agree that my sights will have to be lowered. Perhaps deadlines extended and priorities adjusted, but for my daughter's future respect, I will achieve every damn goal going. She maybe the reason I get up in the morning, but my own personal goals are the reason I make it through to the end of the day.