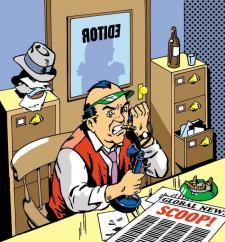 Copy editing goes that little bit deeper than proofreading, helping catch not only those grammatical mistakes and awkward sentences that can slip into your manuscript while you concentrate on the bigger picture, but also picking up any ambiguous points, repeated text or inconsistencies.
Publishers often complain that they lose precious time and money correcting manuscripts, so we aim to help you present them with the cleanest copy possible.
Let The Oxford Editors be that extra pair of eyes and go through your manuscript line by line to correct grammar, remove repetitions and track down those spelling mistakes and stray commas.
Although we make every effort to catch all mistakes during copy editing, most books will need a final proofread to catch any typos and those little bits that inevitably slip the net.  Most publishers will correct proofs several times, and we would advise that you have the final version of your manuscript proofread before publishing.
Proof reading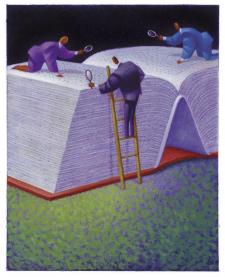 All writers know that feeling when they have crawled over their work so much that all the words appear to merge into one. You have read the same paragraph so many times you can't make out if you are repeating yourself or just re-reading the same passage. Then someone looks over your shoulder and their eyes go straight to the little mistakes.
Although, if you get a deal, most publishers will copy edit and proof read your book, first impressions are so important. When you present your work to an agent or publisher it is essential to make the best possible impression and you don't want them distracted by bad spelling or grammar. They need to know that you are serious and professional if they are going to invest in you.
We will copy edit your manuscript using Track Changes on Microsoft Word so that you can review the suggested amendments and accept them if you agree. Your manuscript will then be ready for typesetting or to submit to agents and publishers.
Fee: Priced per 1000 words according to subject matter and complexity.
Academic books and papers
We specialise in proof reading and copy editing academic books and papers. For non-English speakers, this is an essential service if you want to publish in the English speaking academic press. We have close links with academics and academic journals and can use our contacts to help writers place their work.
Copy editing Fees:
Every manuscript is different and some need more work than others, so we would need to talk to you or see your work before giving a quote. We are always happy to answer any questions.
For a rough guide of fees for a manuscript that needs very simple copy-editing work please see our fees page
If you need extensive fact-checking and re-writing please talk to us first.
We are always happy to talk with authors, and so please contact us if you are not sure whether your book, article or manuscript needs editing or if you have any questions about the service.
The road to hell is paved with adverbs.

Stephen King, On Writing
For proof reading rates please contact us first.
It you intend to self-publish we advise copy editing and then proof reading.
Fee: Priced per 1000 words according to subject matter and complexity.